Anthony Joshua says his team are preparing to make an offer to Deontay Wilder that will set up a fight to become undisputed heavyweight champion of the world.
The IBF, WBA and WBO title holder added that if he was in Wilder's position, he would be "over the moon" with the offer.
Joshua said: "I want that fight, no doubt about it. He was very vocal about wanting the fight before I was, because my objective was to accumulate every single one of the belts.
"Now I have done that, Wilder's my 100 per cent attention. We're about to make another offer to Wilder's team - a very good offer that should create a lot of interest from Wilder.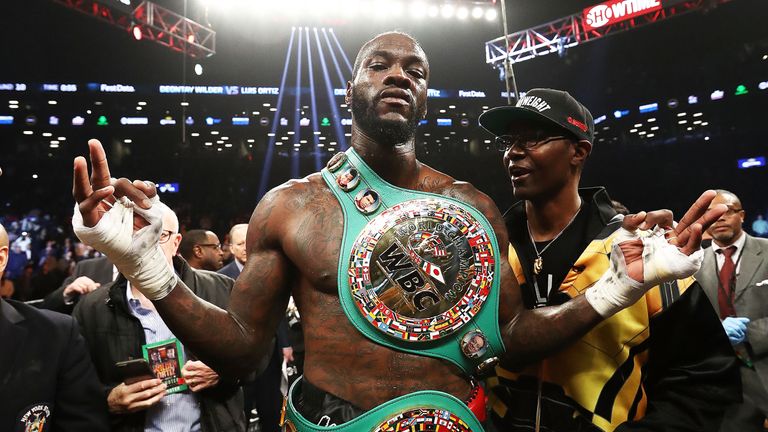 "Hopefully that will stop a lot of his talking and whining, and he can step up to the plate.
"I don't know about Wilder and how serious he is. If Wilder offered me the deal I'm going to offer him - to come and fight for four belts, with a great rematch clause and a great up-front clause - I would grab that with both hands.
"I would be over the moon with a deal like that, so it will be interesting to see how he takes it."
When asked whether he would be happy to fight Wilder in the UK and then stage a rematch in the USA, Joshua said: "Yes definitely. Being world champion means you fight anywhere and everywhere.
"But I like the fact UK boxing is booming and we've cornered the market. I'm happy being based here and I think the first one has to be based in the UK - hopefully at Wembley or Cardiff. "
However, while Joshua is focused on agreeing a unification bout with Wilder, the WBA has installed Alexander Povetkin as the 28-year-old's mandatory challenger.
When asked about facing the Russian, Joshua said: "I'm not really interested in Povetkin, I'm interested in Wilder.
"But I do want to hold onto all the belts, because I want the opportunity to become undisputed heavyweight champion. Hopefully the Povetkin situation can be pushed onto a later date, in 2019."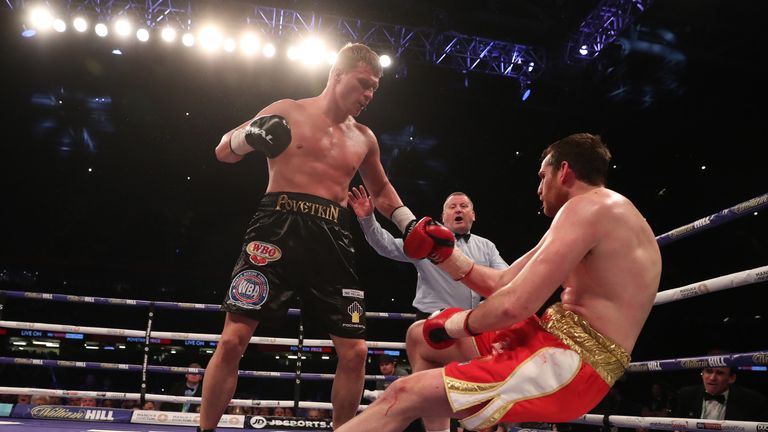 Povetkin, who executed a brutal knock-out of David Price on the undercard of Joshua's fight with Joseph Parker last month, holds few fears for the Englishman.
Joshua said: "The only person Povetkin has lost to is Wladimir Klitschko. Povetkin's a big puncher. He's small - Mike Tyson-esque.
"But I think he can just punch. It was the same with Parker - I felt all he wanted to do was just land one shot. He knew he couldn't outbox me or outsmart me.
"I'll be smarter than Povetkin but he still possesses that threat to come and execute that one punch knock-out."
Joshua was speaking at York Hall at an event sponsored by Lucozade, where he was taking part in an attempt to set a world record for the most people boxing at one time.