Boxer Jason Quigley on maturing and loving life after moving to Sheffield
By Mark Ashenden
Last Updated: 16/04/18 10:10am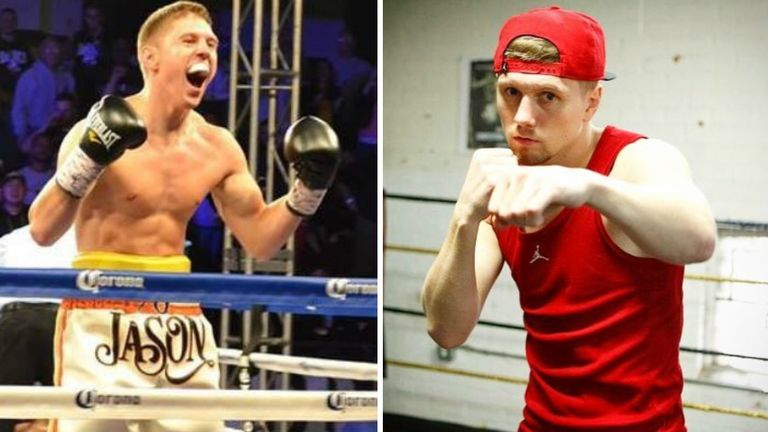 On the night Anthony Joshua outpointed Joseph Parker in Cardiff earlier in April, some boxing fans may be forgiven for not knowing that 3,000 miles across the Atlantic there was another fighter making some noise on his desired path to conquering the world.
Irish middleweight Jason Quigley was in Boston for his first battle in a year since surgery on a broken hand, flooring Puerto Rican Daniel Rosario with a vicious left-hook into the body.
Under new coach Dominic Ingle and having swapped Los Angeles for Sheffield, it has been quite a journey for the fighter known as 'the Animal'.
The 26-year-old from Donegal opens up on why he left the United States, how he's changed in and out of the ring and why being a Sky Sports Scholar after the London 2012 Olympics was a huge boost.
---
"I'm just glad to be back talking about fighting again! It's good to be back in the ring and come away with a solid victory, get the cobwebs off and get the ball rolling again.
The fight was great. I had the normal aches and pains afterwards and there were no problems with the hand. I'm feeling good mentally and physically.
I was feeling confident before the fight. I wasn't afraid of ring rust and I knew my own skills. There were still a few things shooting through my head though with a few nerves I had forgotten about.
It was like making my pro debut again. I've got a new coach, it was a new environment, new atmosphere and it took time to adjust but everything went great. The support in Boston was unbelievable - it was like fighting at home with mad screaming Irish fans!
Once I got out there I was in my zone and everything took over and the nerves left me. I got in the ring and my mind was on the job and I just did what I do best.
The three and a half years in LA was amazing and I had incredible experiences in and out of the ring.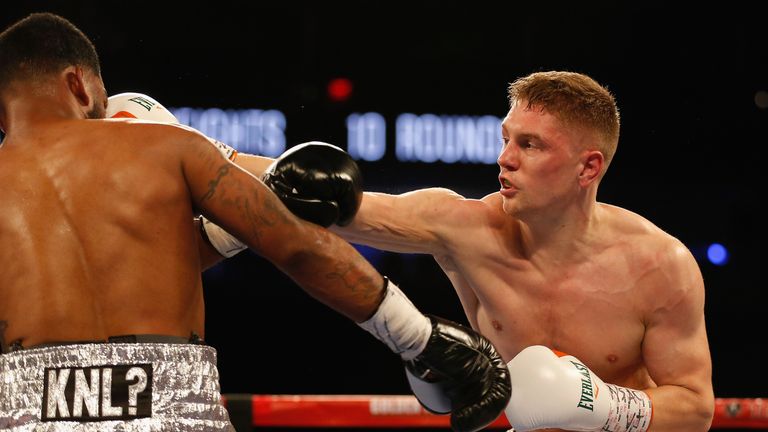 I've grown so much as a boxer, a fighter and person. It just wasn't fitting the bill for me and it didn't feel right. So I came to Sheffield and moved closer to home.
It's unbelievable and only a 50-minute flight home. It's the same food, same time zone and it's just a better environment. I am a grounded person and very proud of where I come from so being closer to home means a lot to me.
I have become more independent, more confident from living alone and I've matured a lot. I've got a better appreciation of life and the people around me.
I'm more settled in my life and I know exactly what I want. I've always wanted to be world champion but I'm much clearer in my boxing and in my personal life. I'm a much happier man now.
I'm good friends with Johnny Nelson and he got me in contact with Dominic Ingle in Sheffield. Johnny was also my Sky Scholar mentor and he's really helped my confidence and media wise. He's just been unbelievable.
Being a Scholar helped my confidence so much with Sky looking at me as a potential star of the future. That was a huge boost. It was also being involved with other athletes on the same path and with the same mindset of being the best they could be.
It was such a great experience and I want to be a part of it for the rest of my life. It's like being part of a family and seeing all the new Scholars I want them to know I follow them and I'm always there if they need advice.
Looking ahead, I'm in this sport to be world champion. That has never changed and will never change. I wouldn't be doing this if I didn't believe I could be world champion.
But there's a process. My last fight was part of that and my next fight is another step towards that.
I'm looking to keep climbing the ladder and make some more noise with more victories and good performances to get in line next year for world title contention.