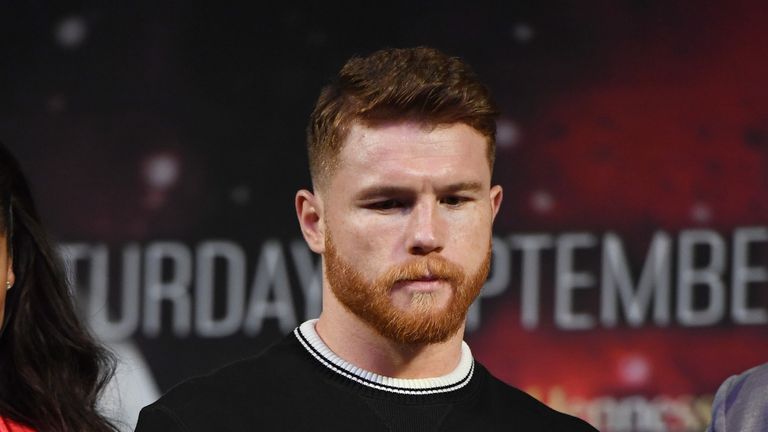 Saul 'Canelo' Alvarez has been banned for six months for failing drug tests, following a hearing held by the Nevada Athletic Commission.
Alvarez first tested positive for the prohibited substance Clenbuterol on February 17, and the commission decided to backdate his ban to that date.
Neither Alvarez nor representatives from Golden Boy Promotions appeared at a disciplinary hearing in Las Vegas, but the Mexican boxer was represented by lawyer Ricardo Cestero.
Caroline Bateman, a Nevada deputy attorney general, said Alvarez had been cooperative since testing positive, which was a contributing factor in handing down a punishment less than the standard disciplinary sanction of one year.
Alvarez must also undergo drug tests, but no fine was recommended because past ones have been based on future purses. With Alvarez's May 5 rematch with Gennady Golovkin cancelled, there is no forthcoming purse.
In a statement, Alvarez's promoters, Golden Boy Promotions said they accepted the sanction and indicated they aimed to reschedule the Golovkin rematch for September.
"Canelo looks forward to returning to the ring in September for Mexican Independence Day weekend to represent Mexico and boxing in what will be the sport's biggest event of the year," the statement said.
"He is ready to continue his remarkable record of fighting at the highest level."
The 27-year-old had blamed the failed tests on eating contaminated meat in his native Mexico and insisted he was the victim of a mistake.
"I am truly shocked about what has happened, and for those who have doubts and suspicions about my integrity I have always been and always will be a clean fighter," Alvarez said.
"I respect this sport. I will always be a clean fighter."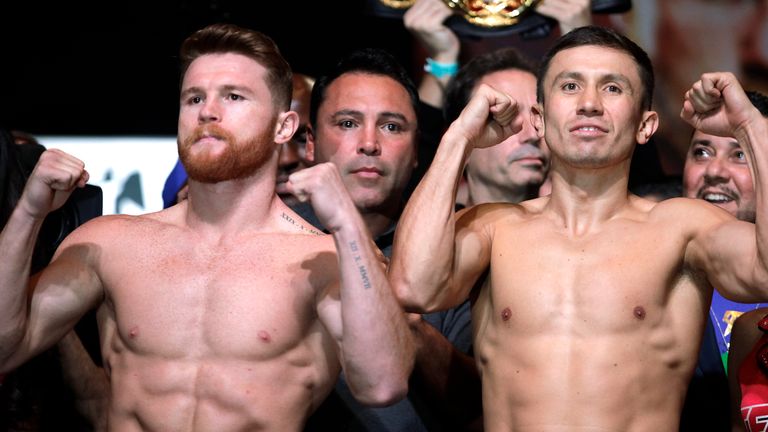 The Mexican middleweight had been due to face Golovkin but his place has already been filled by Vanes Martirosyan.
The ruling does however mean that Alvarez will be free to fight again in August - raising the possibility of a rescheduled Golovkin fight in September.
Alvarez had already been ruled out of action for at least a month after undergoing arthroscopic surgery on his right knee.