Boxing Expert & Columnist
Amir Khan gave a reminder of his searing hand speed, says Sky Sports expert Johnny Nelson
Last Updated: 22/04/18 12:27am
Amir Khan showcased his lightning speed and accuracy during his 40-second comeback win over Phil Lo Greco, says Sky Sports expert Johnny Nelson.
The former world champion blasted aside Lo Greco in the first round at the Echo Arena as the 31-year-old ended an absence of almost two years from the ring.
Nelson believes Khan has shown that he still possesses the same attributes that helped him claim world titles at super-lightweight.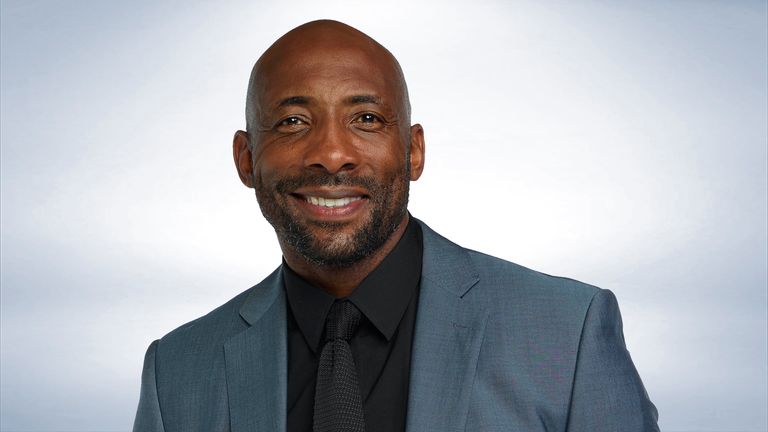 This is a showcase for Amir Khan to say 'right, I'm back in the mix.'
Johnny Nelson
"I think he's relieved more than anything," said Nelson. "His last fight was 2016.
"Hand speed lightning, accuracy lightning, but Lo Greco was made for him.
"This is a showcase for Amir Khan to say 'right, I'm back in the mix'. "We didn't see much tonight, but this was his showcase."
Khan refused to commit to a fight with Kell Brook, who entered the ring after the fight, and Nelson says that questions remain about whether the British battle will take place.
Nelson said: "Now he's got to think, 'Where do I go? What do I do?'
"It's frustrating because of course both names are going to be mentioned when either fighter is fighting.
"What we've just seen there - is the fight going to happen at 147[lbs]? Does either fighter want it? One fighter is saying he doesn't want it, one fighter is saying at 147, I want to go for another clash. You just don't know."
But Khan must be more active after a long break from boxing, insists Nelson.
"Including 2016, including this round here, in the last two years, he's boxed seven rounds," he said.
"He needs to be busy, he needs to be back in the mix again, and hopefully get another fight before the year is out at least.
"He needs to think, 'What have I got? How do I withstand four or five rounds when you get that second wind?' He's got the win, but he's holding his hand out. I don't know whether there's an issue there, but he got the win and that was most important."