Anthony Joshua won't 'sit still' waiting for Deontay Wilder, says Eddie Hearn
By James Dielhenn
Last Updated: 25/04/18 10:37pm
Anthony Joshua is considering other opponents to his preferred choice, Deontay Wilder, his promoter Eddie Hearn has warned.
Unbeaten champions Joshua and Wilder hold all four major heavyweight world titles and a fight between them will be negotiated in New York City on Friday.
"Anthony has plenty of options but wants to be the undisputed champion of the world in just his 22nd fight," Hearn told Sky Sports News.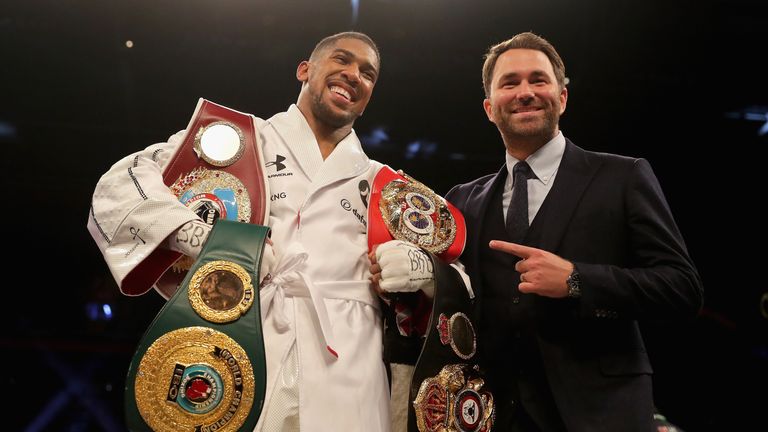 We're already talking to other potentials because you can't sit still and just presume we're going to reach an agreement with Wilder.
Eddie Hearn, Joshua's promoter
"We're already talking to other potentials because you can't sit still and just presume we're going to reach an agreement with Wilder.
"We're talking to Alexander Povetkin's team, we're talking to Jarrell Miller's team, we've got Dillian Whyte in our stable. All possible fights next.
"By the end of next week [May 6], if the Wilder fight isn't progressing, we need to look at other options because Anthony wants to box in August or September. That will come around very quickly.
"To make it clear: the next fight, we want it to be Wilder. If his team really want that fight, there's no reason we can't make some progress this week."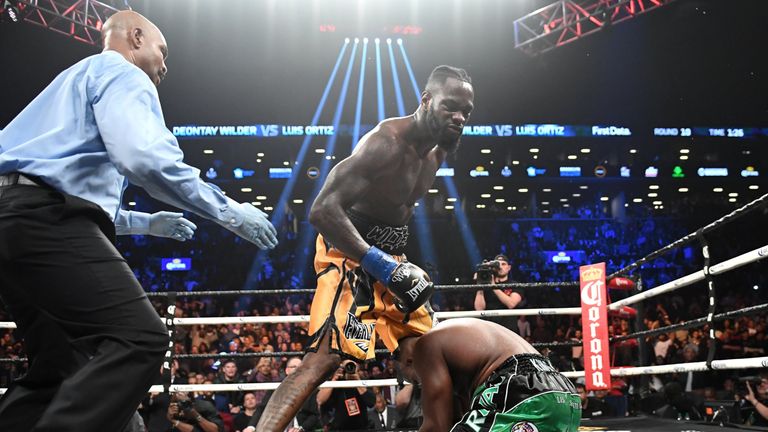 Povetkin is the mandatory challenger to Joshua's WBA title but the governing body would overlook that obligation if a unification fight against Wilder is agreed.
Hearn believes Joshua-Wilder could be agreed as their next bout or at a later date, and anticipates the WBC champion from America could announce an altogether different fight.
"I believe [Wilder] has already agreed to fight Dominic Breazeale next, in June or July," Hearn said.
"We made an offer to them a couple of weeks ago. They said they'd make a counter-offer but they didn't. They didn't reply.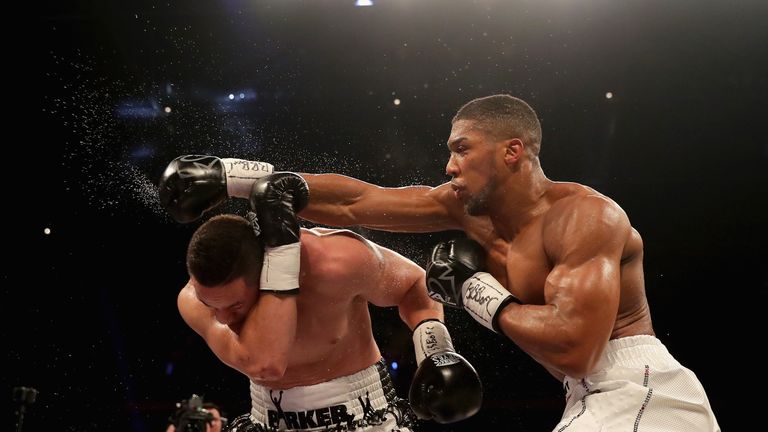 "It will be good to sit down and see their understanding of when the fight should take place.
"We are ready to do it next. We'd like to make it in September in the UK. Wembley Stadium is available.
"We can make the fight [after they each fight someone else] but we live in a world dominated by fans, opinions and their demands.
"If Wilder believes he can win, he should take the fight, because he can establish himself as the biggest star in the sport."
Joshua unified the IBF, WBA and WBO titles in his 21st fight against Joseph Parker last month, weeks after Wilder knocked out Luis Ortiz to defend his WBC belt and stretch his record to 40-0.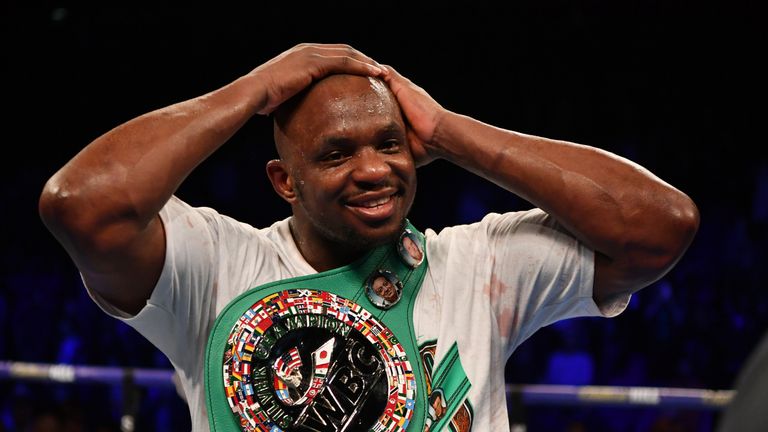 Meanwhile, Whyte received a setback on Wednesday when he was overlooked as the mandatory challenger to Wilder.
Whyte has been ordered by the WBC to fight Ortiz next, with Breazeale (a former opponent of Joshua's) being preferred as Wilder's mandatory.
Hearn explained: "I have vented my frustration at [WBC president] Mauricio Sulaiman today, and he will be getting further correspondence.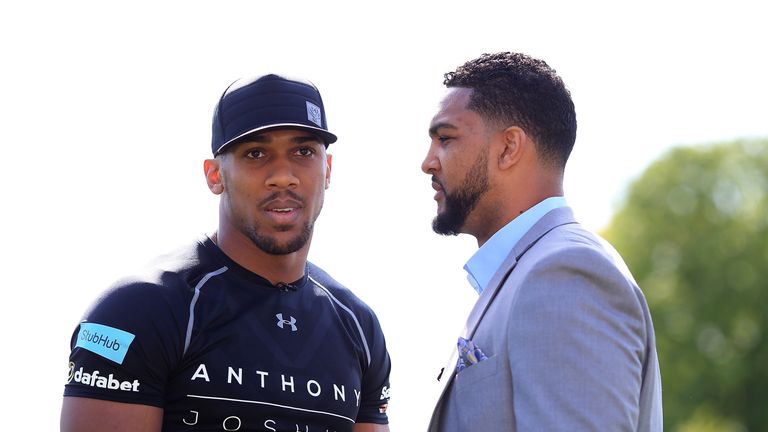 "Sulaiman confirmed to me, in writing, [Breazeale's most recent win] was not a final eliminator. Whyte has been cracking on, fighting eliminators with the WBC. He is the No 1 contender. We feel he should be mandatory.
"This is another reason I am sceptical [about Joshua vs Wilder] because I believe [Wilder vs Breazeale] has already been made.
"Whyte also has a final eliminator with the IBF, against Kubrat Pulev, so he's in a great position. If Joshua fights Wilder, maybe Whyte will fight Povetkin."
Watch Tony Bellew vs David Haye 2, live and exclusive from The O2, May 5, on Sky Sports Box Office. Book online here.