Bellew vs Haye 2: Tony Bellew says only 'something huge' would tempt him to fight again
By James Dielhenn
Last Updated: 07/05/18 9:35am
Tony Bellew dropped a major hint that he would retire the morning after beating David Haye again.
The former world cruiserweight champion has now stopped Haye twice in a row and doesn't know how he could be tempted back into the ring.
"It will take something absolutely ridiculous to make me do it again," Bellew told Sky Sports News on Sunday.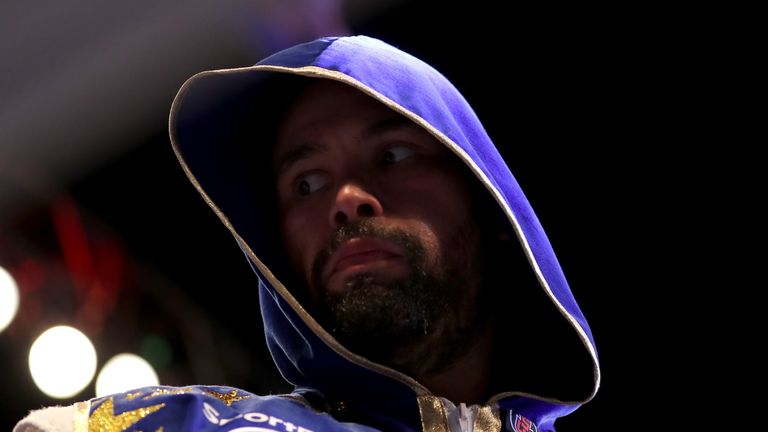 It will take something absolutely ridiculous to make me do it again
Tony Bellew
"Something huge. It would have to be massive because I'm happy with what I've done. I've proven everyone wrong.
"I've been the biggest dreamer for my whole life - I said I'd fight at Goodison Park, I said I'd be amateur champion after two fights. But it's another thing to really believe it. I stuck by my dream and it's got me to here."
Bellew, aged 35, believes his options for another big-name opponent are limited.
Asked about facing Joseph Parker, Bellew said: "If he still had that WBO belt I'd say yes, but he doesn't. So why?
"I like the Tyson Fury fight. I do think I can knock Fury out.
"I just know I can beat Andre Ward. People will laugh at me and say 'no chance'. But the monster, David Haye, with the big muscles was supposed to knock me out and it didn't work out. The fat kid looked the stronger man. I bullied him. I physically manhandled him."
Bellew also appealed to his rival Haye, aged 37, to consider hanging up his own gloves after back-to-back defeats.
"I hope he stops now. Father Time is undefeated and Haye is not the man to beat him.
"This is an unforgiving sport especially with a set of skills like his. I've never relied on speed or athleticism. I'm a really clever fighter who punishes great athletes when they make mistakes.
"I said that I'd do him faster [than the first fight]. I knew Haye would come to get rid of me but, in a boxing match, I knew I'd do him."
Bellew twice floored Haye in the third round, then once more with a huge left hook in the fifth. The referee saved Haye on his feet.
"I'm a better inside-fighter than him. At [his] range he is so, so dangerous. You can't fight with David at mid-range - that's where he's at his best.
"Every time he took a little step to get into range, I'd make it [into my] range. I've always described boxing as violent chess.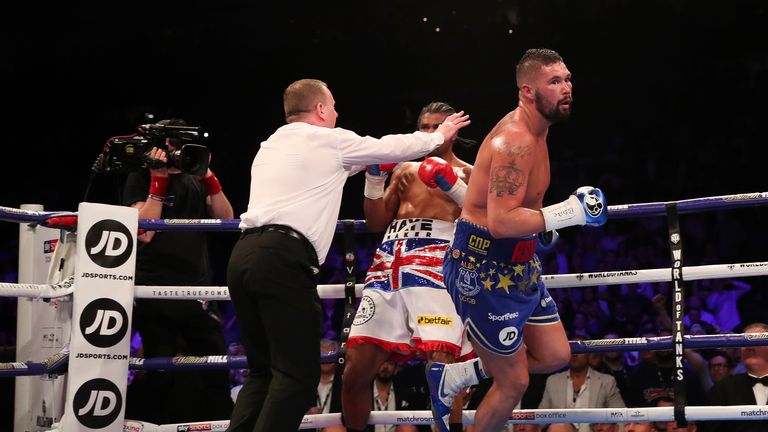 "I have really good feet for a big man which allows me to make slight manoeuvres at the right time.
"I bounced in, got close, and hit him with sickening shots. I hit him with a right hand down the pipe and felt it on his jaw. I was very surprised he got up.
"No-one has ever flattened Haye. Last night I did what no other fighter has done. I beat him up and knocked him out."