Tony Bellew is certain he will knock Adonis Stevenson out if the pair fight again, but insists it has to happen at cruiserweight.
'Bomber' was beaten by the WBC light-heavyweight champion back in 2013 and Stevenson has offered him the chance to gain revenge, after he fights Badou Jack this weekend, live on Sky Sports.
Stevenson has called Bellew out, urging him to try and redress the balance, and is even keen to come to the United Kingdom to face the Liverpudlian, who has won both his fights at heavyweight against David Haye.
"If he says he'll do it at catchweight, he's just trying to drag me back down in weight again, isn't he?" Bellew exclusively told Sky Sports.
"But of course it's interesting, I'd love to spank him. I look at him as the only man who ever truly defeated me. It definitely appeals, yes.
"The bad times stay with you longer than the good times, or at least stay with you and haunt you, so as much as I reflect and recollect on Goodison Park and what I achieved, part of me still goes back to being in Canada and I always wanted to be a two-weight world champion.
"It still haunts me to this day but he would never fight me at cruiserweight. I can't go any lower than cruiserweight, it's impossible and I am telling you now, if he did come close to cruiserweight I would put him to sleep.
"And I would put him asleep far quicker than he put me down. I wouldn't mess around."
Bellew, though, immediately questioned Stevenson's suggestion they could meet at catchweight.
'Superman' has not boxed above the 175lbs light-heavyweight limit throughout his career and 'Bomber' made it clear it would have to be at the higher end of the 200lbs cruiserweight division.
"I'd probably say 195lbs, five pounds under the cruiserweight limit, is the lowest I can go," he said.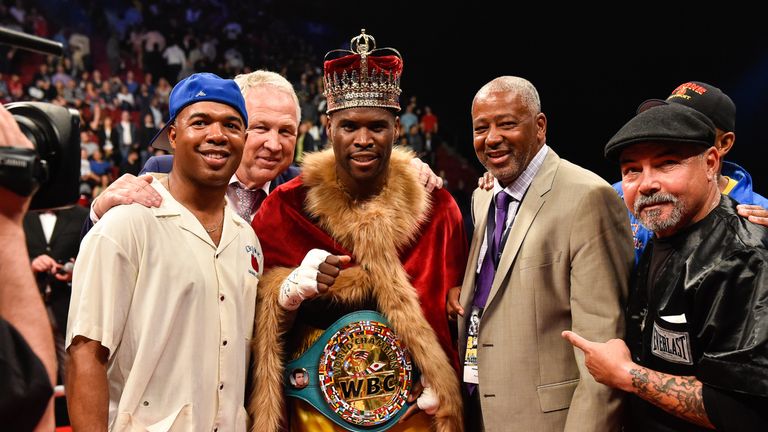 "He easily makes 175lbs, so I think he's talking about 185 to 190lbs, which i just can't do. We could if we did the re-hydration routine, but he's just probably trying to have everything in his favour.
"The sad fact is, I am now a bigger name than Adonis Stevenson. That is not just me trying to big me up, that is just a fact.
"Nobody cares about him, nobody knows who he is anymore. In fact I would put me as the best name on his record, bar Chad Dawson."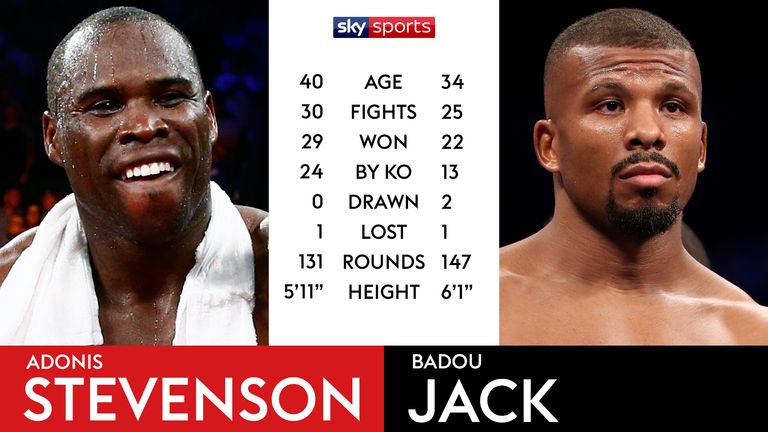 Watch Adonis Stevenson's WBC title defence against Badou Jack in Toronto on Sunday May 19, from 2,30am, live on Sky Sports Main Event and Sky Sports Action.