Anthony Joshua is adamant that a fight against Deontay Wilder must be held in the UK, despite overtures from the USA.
New York City's Barclays Center have described themselves as the "go-to venue in North America" in a bid to secure the undisputed world heavyweight title fight, as ongoing negotiations hinge on an agreed location.
But Joshua does not intend to yet make his US debut, having sold nearly 250,000 tickets for three consecutive stadium fights at Wembley in London, then twice at Cardiff's Principality.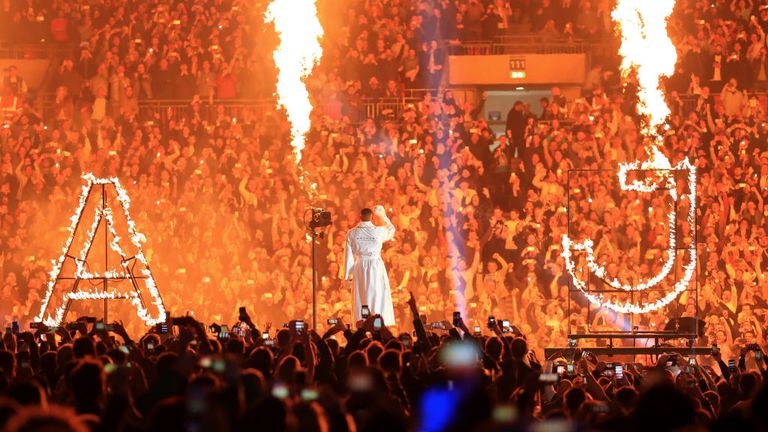 The Barclays Center, in Brooklyn, has hosted three Wilder fights, including his most recent two, and still want to tempt Joshua across the Atlantic.
"I made our interests known to all the appropriate parties that we are in the big event business," Brett Yormark, the CEO of Brooklyn Sports & Entertainment, exclusively told Sky Sports.
"We have made an incredible commitment to the sport of boxing, which everyone knows, and we want this fight.
"I know that Barclays Center has become a home away from home for Deontay and certainly he loves how he's treated and he's done very well in our building.
"I think this is the biggest fight really for the next 10 years. I don't see a bigger fight than this.
"There's nothing like the heavyweights, unification, two great personalities, so we have made it very clear - we want this fight in Brooklyn.
"We're excited about the possibility and we're very hopeful.
"We are truly the go-to venue in North America right now for boxing. We're the new Mecca.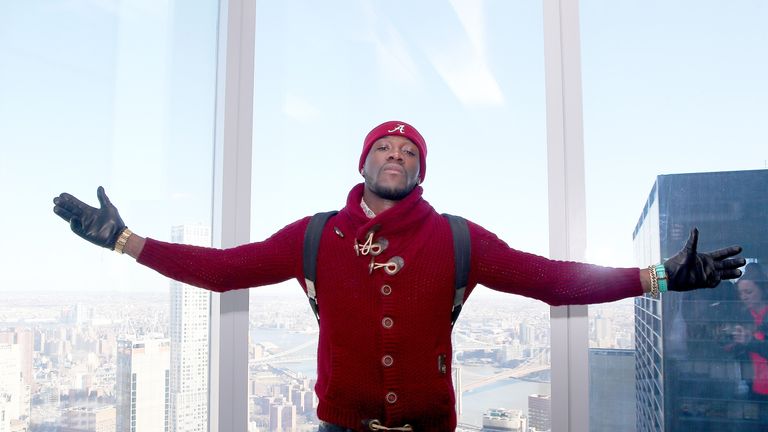 But Joshua's commitment remains to the UK, where he won an Olympic gold medal in 2012 and boxed all 21 pro fights so far.
Last week Matchroom chairman Barry Hearn, who represents Joshua, called for negotiations to be ramped up.
"We're still a long way to go in terms of detail, but that long way has to be accelerated," Hearn said.
"We are going to be put under pressure by the WBA: 'Are you fighting [Alexander] Povetkin for the mandatory?'"
The WBA would permit Joshua to overlook his mandatory obligations if a unification fight with Wilder is agreed.
The Barclays Center could offer "flexible" dates if Joshua agreed to fight in Brooklyn, but he remains confident of securing a UK venue at a suitable time.
"There is flexibility in moving dates around," Yormark continued. "That's why it's important that they make a decision sooner rather than later. We like that November, December timeline for us."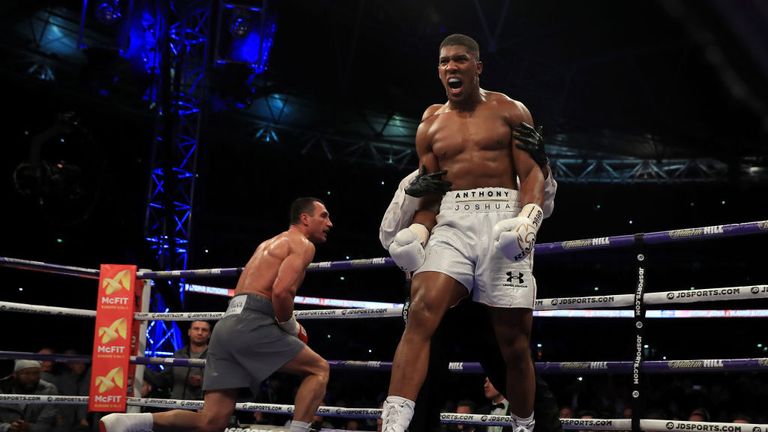 Yormark had hoped to rely upon the influence on TV giants Showtime, who broadcast Joshua and Wilder's fights in the USA.
"They're our partner, they do 99 per cent of the boxing content in our building, and they feel at home, so it's a really good dynamic," he said.
Showtime's Stephen Espinoza, their head of sports and event programming, last month told Sky Sports: "If we can help mediate, we will."
IBF, WBA and WBO champion Joshua counts Povetkin and Jarrell Miller as options, if the Wilder fight is not agreed.