Sean 'Masher' Dodd talks about dieting on Tic Tacs, taking risks, and his clash with Joe Cordina
By Richard Damerell
Last Updated: 04/07/18 6:07pm
Sean 'Masher' Dodd offers insight into his remarkable success story as he traded a 'Tic Tac diet' for a Commonwealth title.
The Merseysider can upset the odds again when he attempts to regain the Commonwealth belt against Joe Cordina on the JD NXTGEN bill in Cardiff on August 4, live on Sky Sports.
From the depths of financial hardship, Dodd became another fighter who transformed his life through boxing, and he reveals how his single-minded approach to the sport was rewarded...
How would you describe your early years in boxing?
I remember doing, we called it the 'Tic Tac diet'. I was eating Tic Tacs to lose weight, drinking Diet Coke, because it's not sugar, and the gas would sort of fill you up.
What was the most difficult spell in your career?
The toughest times were when I turned professional and I was working as a roofer. I didn't drive, so I would finish a full day of roofing, go home, get on my pedal bike and race down the gym.
I got knocked off it once and was that worried about getting down the gym that I said to the lad, you're lucky I'm late. It toughens you up, it's a tough game. They just threw me straight in to spar one of the lads.
Did you still win your next fight?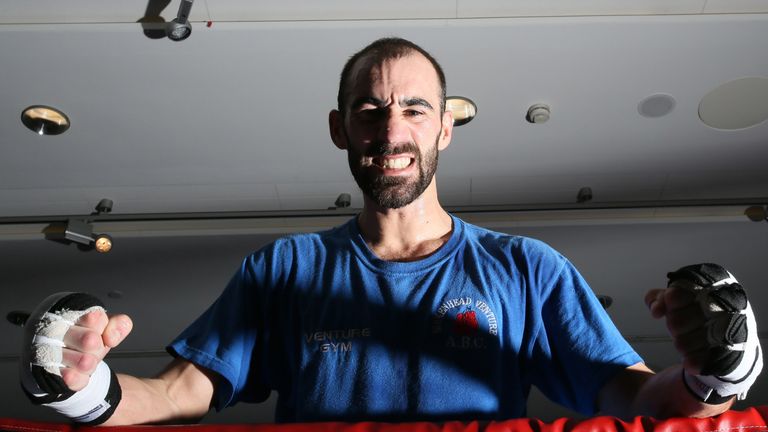 I did. In fact, I got knocked off my motorbike by a car, two weeks before the Gary Buckland fight. I couldn't even run.
Sean 'Masher' Dodd
When did you solely focus on boxing?
It was tough, I was really scraping the barrel, couldn't afford gas and electricity for the house. Was struggling to feed my dogs. My neighbour was helping. Financially I couldn't survive.
The breakout moment was the Gary Buckland fight. Got the phone call just before Christmas. They said "would you fight Buckland for this?" I was like "I would fight anyone for that!" We took the fight and since then life has been different.
What is the secret to your popularity?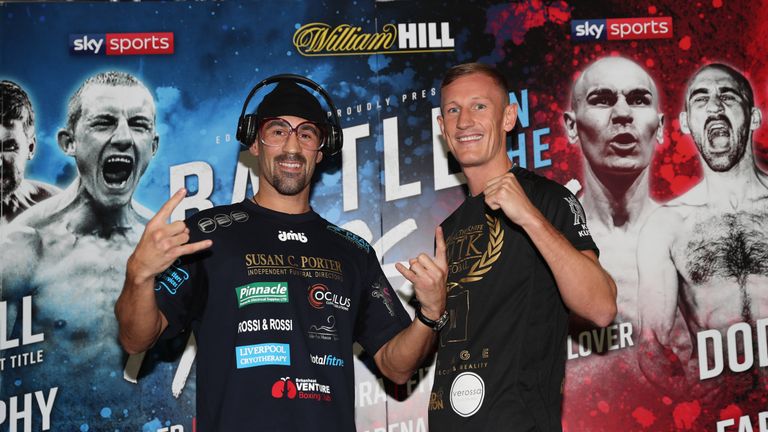 I think because I've come out of nowhere and I've just took big risks, people get behind the underdog don't they. Plus I know everyone.
In Birkenhead we're a big family unit basically. Everyone has got behind me and supported me. I've always appreciated everyone and everything. Just being yourself, people accept you for who you are.
Any regrets about British title fights with Scott Cardle?
A lot of people after the fights were really upset about it. I was looking at them and thinking why are you so upset, what's the matter? I can understand their frustration for me. I really love and appreciate that, that I can touch people emotionally that deep.
But for me, don't worry, look where we are. Sometimes in life you fall over, you choose to stay down, or you get up, dust yourself down and keep on moving forward.
Was the win over Tom Stalker a standout moment?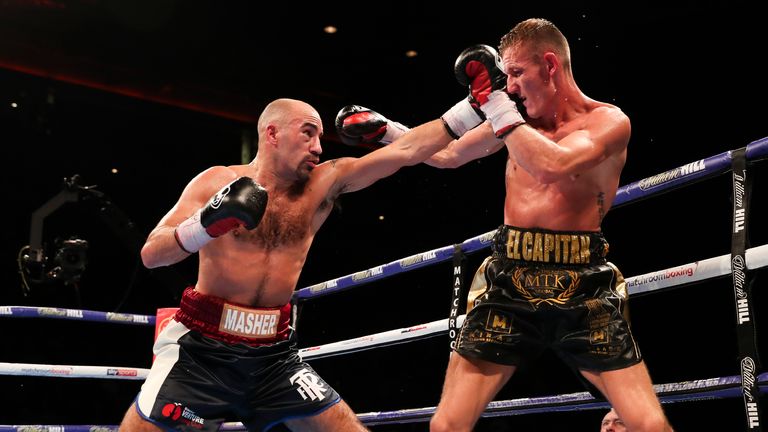 We had built momentum. We had got to a good point and then it was like, wait there, Tom Stalker, class boxer, he's really going to struggle with his skills.
To come through that fight and win how we won it, we stuck to tactics and boxed, was quite shocking. It was the performance that shocked everyone.
How has boxing changed your life?
Going from scraping the bottom of a barrel and struggling in life financially, mentally and physically, just basically a lost boy to now I'm a home boy.
Got me missus, got me boy, got a house. I'm happy. I'm living a dream that you've always dreamt of.
What more can you achieve?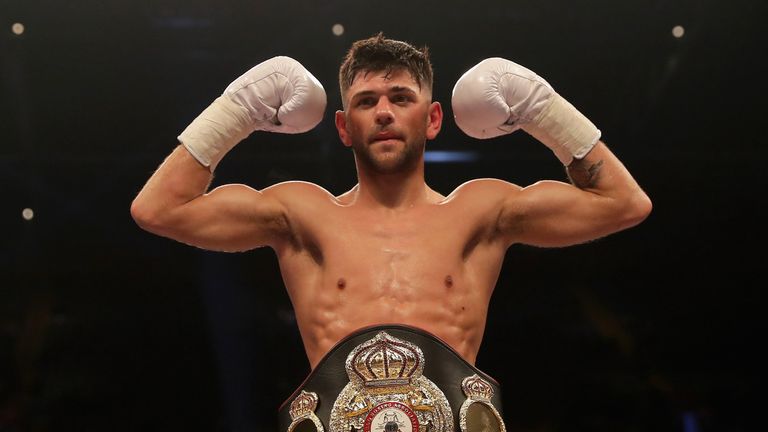 I want a couple of big fights. I want to beat some good lads. Joe Cordina is one of them. To beat Joe Cordina is like 'yeah I beat him.'
Even fighting for the Commonwealth and then his WBA on the line is like 'wow', I'm going to win another belt as well.'
Just beating these good lads and leaving a legacy behind for the kids to look at and say 'my dad beat him.'
Watch Joe Cordina against Sean 'Masher' Dodd, for the vacant Commonwealth lightweight title, on NXTGEN, live from the Ice Arena, Cardiff, August 4, live on Sky Sports.