David Haye says Dillian Whyte deserves a crack at a world title after a resilient points win over Joseph Parker in London.
Whyte flattened Parker twice before surviving a near-knockout in the final 30 seconds to claim a unanimous verdict in their high-stakes heavyweight showdown at The O2 on Saturday.
Former heavyweight world champion Haye was impressed with 'The Body Snatcher', having watched the fight ringside, and believes it is a performance that now warrants Whyte a world title opportunity.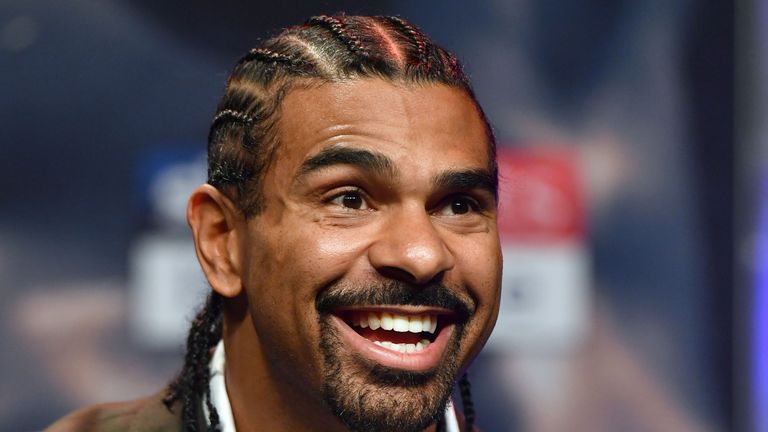 Whyte showed he deserves a crack at one of the world champions.
"I was very impressed, it was a great fight," Haye said, speaking exclusively to Sky Sports.
"For Whyte, it was about performing on this stage and showing he is one of the big boys in the division. He showed he deserves a crack at one of the world champions.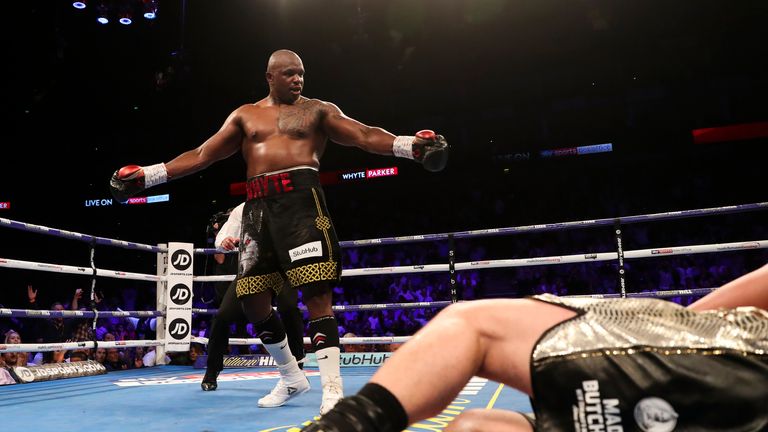 "Parker has never been knocked down in sparring or a fight before so that shows how powerful Whyte is.
"Both didn't leave anything in the tank, Whyte took some tremendous shots in that final round, went down, and he showed true heart and grit.
"He learnt from the Anthony Joshua fight. In that one, when he got hurt, he tried to go toe to toe. This time, when hurt, he held and tried to survive."
Haye also commented on how Whyte dominated both at long and short range to rack up a clear victory on the scorecards.
"Both fighters had spells, but Dillian was able to control the close as well as the long range," he added.
"I thought coming in, if it was a jabbing contest, Dillian's long reach would see him through and it showed true tonight.
"I also thought that Parker's close-range punches in cluster would be superior to Whyte, but that wasn't the case. Dillian beat him at every range, he was able to deliver from all angles.
"I wouldn't mind seeing a rematch. Whyte has to now look at his career, Dereck Chisora wants a rematch, Deontay Wilder is out there, everyone wants Joshua, and this puts him in good stead for the future."