Cordina vs Dodd: Enzo Maccarinelli sees Joe Cordina taking over as Wales' No 1 boxer
Cordina to headline in his hometown of Cardiff with Welsh boxing on the way back
Last Updated: 03/08/18 10:59am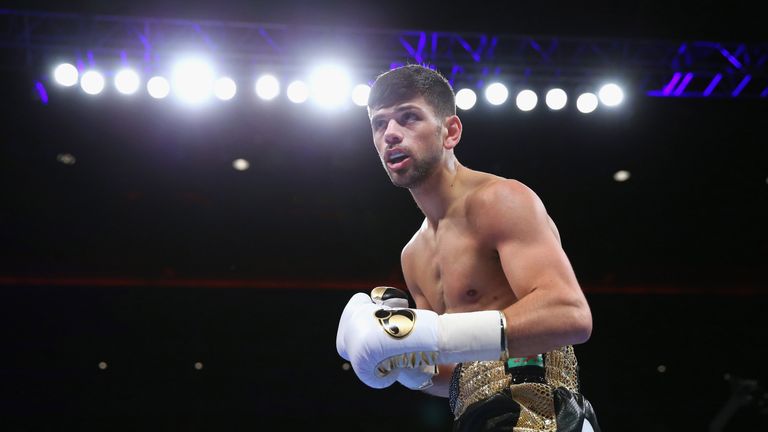 Joe Cordina will fulfil a dream when he headlines in Cardiff on Saturday night, but will be become Welsh boxing's leading light? Enzo Maccarinelli is part of the Sky Sports team on Saturday night, so he lifted the lid on what we can expect...
What is the state of boxing in Wales, right now?
It's starting to get back what it was like where there was me, Joe Calzaghe, Gavin Rees, Bradley Pryce and Nathan Cleverly, around that time. It is getting back towards that. Lee Selby lost his world title, but he's moved up, there's his brother Andrew, there's Cordina, Ryan McGoldrick and Kody Davis and Nathan Thorley, are both on on Saturday night.
There's another boy from Cardiff, Craig Kennedy and there's Jay Harris from Swansea, the Commonwealth champion, so it is looking really good.
Are the Commonwealth Games proof that it is going in the right direction?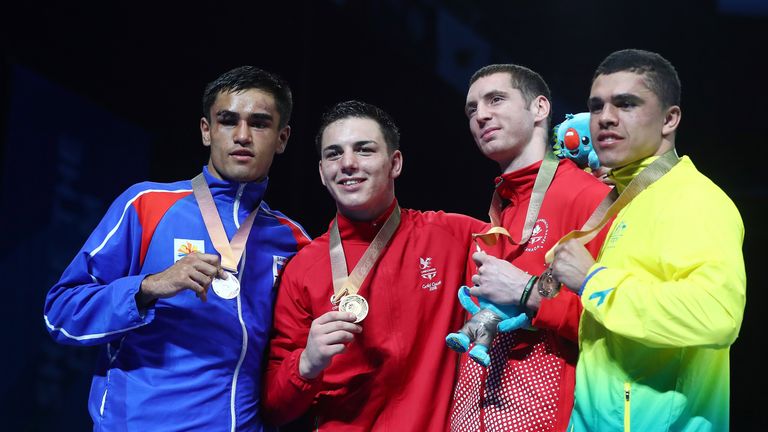 Definitely, but it's not just that. We have had some good results and as an amateur coach myself, I had a couple of title wins last year, so it is definitely moving at the right speed. In the amateurs we have always been a little bit behind everyone, but right now we are catching up. Things are looking promising.
Wales has always had at least one fighter flying the flag higher than the rest, is Cordina the man to do that?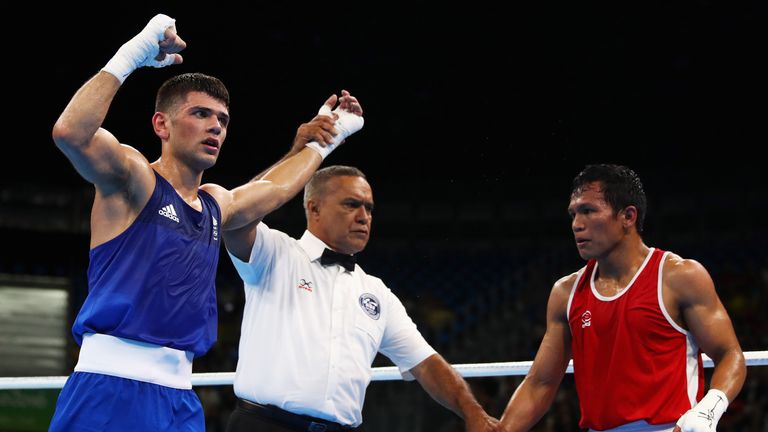 I think he will be - and I am not just saying this because, like me, he's a Welsh-Italian. He's been to my house when he was younger, he's been in my gym, sparred one of my lads and even back then, you could see he's got the talent. Look at him now, where he has progressed from. Unlike me, he has lots of amateur experience and where I had a good background as a kid but only 10 as a senior amateur. I couldn't get fights, or bits of funding but wanted to fight anyone. He has that amateur pedigree, that schooling you get from going all around the world and to those championships.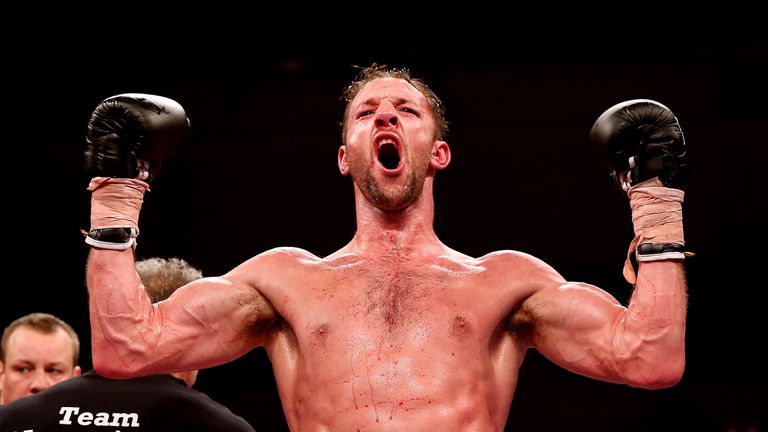 He's got very good footwork, he's sharp and he doesn't look like the most concussive puncher but he looks to have spite in his shots.
Enzo Maccarinelli
The proof is in the pudding when he fights. Joe is very skilful, very talented. He's got very good footwork, he's sharp and he doesn't look like the most concussive puncher but he looks to have spite in his shots. But as he gets older and matures, he will sit down on his shots a lot more and put a bit more into then.
This is the first time headlining in Wales, what can we - and he - expect?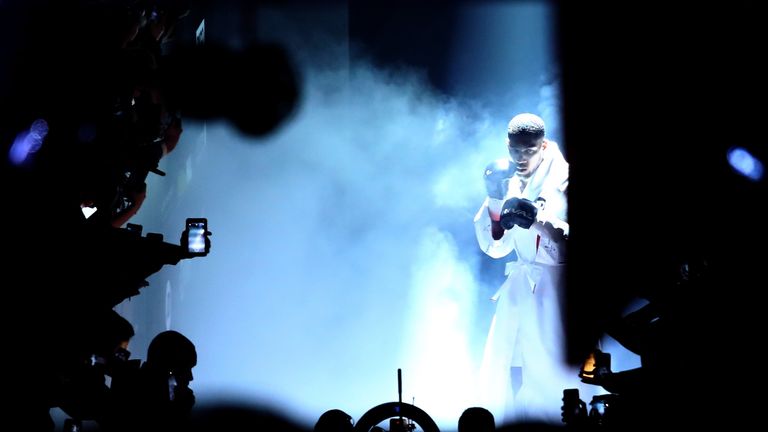 It'll be packed in the Ice Arena Wales. There's Welsh boys on the bill and that will mean there's a large crowd. People are getting interested in Cordina, and most fights are made and fighters followed on social media. I'm expecting a good night of boxing and a good Cardiff crowd.
Cordina could well feel a bit of pressure, which he has never had to deal with. Everyone is expecting him to win, but Dodd's a massive step-up in class. Joe has been fighting all over the world in the amateurs and probably has fought a lot better than Dodd over three rounds, but now he's live on TV, headlining a show, has had big rave reviews that he is the big next thing, so he might feel the pressure. Everyone is coming to see him.
And what sort of problems can Dodd cause him?
One big thing is his toughness. He's got a winning record and fought some good guys, lost and drew with Cardle, I thought he won the second one as well and done well in first. He's shown he can be a handful for anyone, tight guard, come forward behind jab and put pressure on. The worrying thing for Dodd is that he comes forward in straight lines and has a lack of head movement. We will see what power Cordina has on Saturday. If he can't keep Dodd off then he is having a tough night.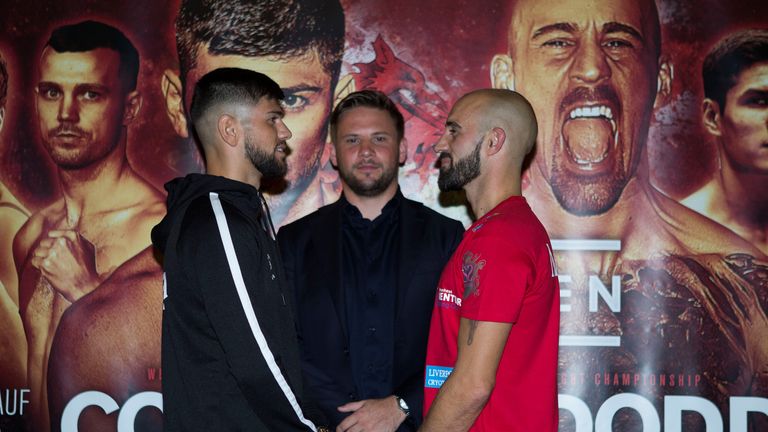 Dodd doesn't want to go out like that on the Coyle loss, he will come out and give it everything he has got. Who Cordina has fought already, it's a massive step-up in a class.
Final prediction...
I do fancy Cordina late. Dodd will make him work for the win and we will see what power Cordina has. Coyle is a big puncher and caught 'Masher' early and he couldn't recover, but I am not sure we are going to see that here. People are saying this will be all over early, but I don't think so. Cordina will get the stoppage and we will see where he is.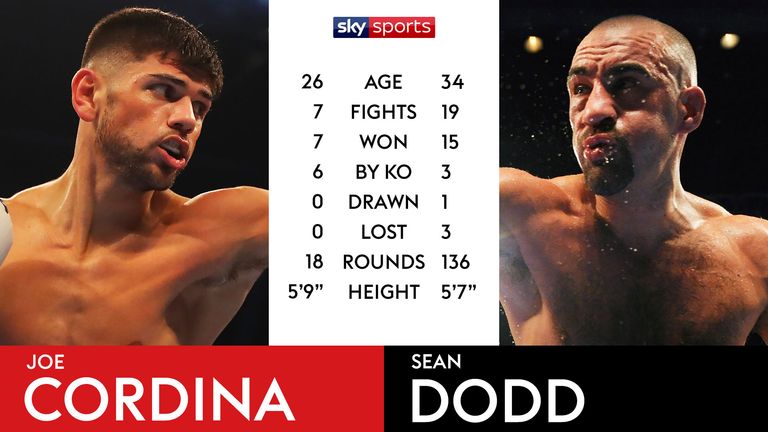 Watch Joe Cordina against Sean 'Masher' Dodd, for the vacant Commonwealth lightweight title, on NXTGEN, from the Ice Arena Wales, Cardiff, on Saturday, live on Sky Sports Mix, from 7.30pm and Sky Sports Action, from 8.30pm.