Scott Quigg says he offered to face Carl Frampton at Windsor Park
By Neel Khagram
Last Updated: 15/08/18 4:38pm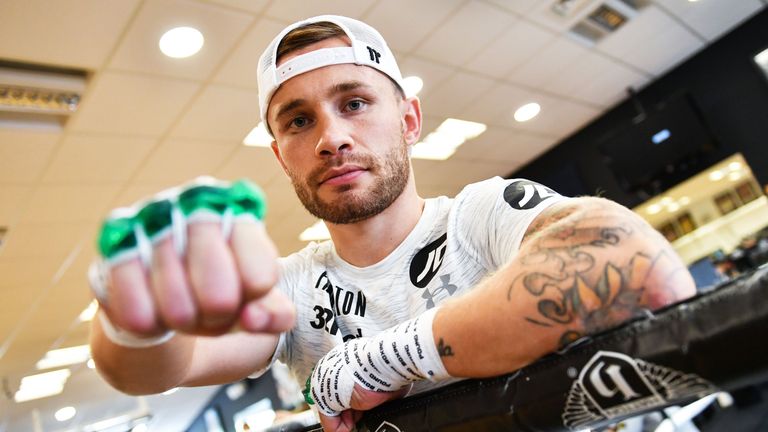 Scott Quigg says he still harbours hopes of fighting Carl Frampton again in the near future.
The Bury fighter suffered his first professional loss to the 'Jackal' in a super-bantamweight unification bout in 2016, and is keen to reverse the decision if a second contest can be agreed.
Frampton, who went on to become a two-weight world champion by beating Leo Santa Cruz at featherweight, has a scheduled homecoming bout against Luke Jackson at Windsor Park this Saturday night - a fight which Quigg claims he was overlooked for.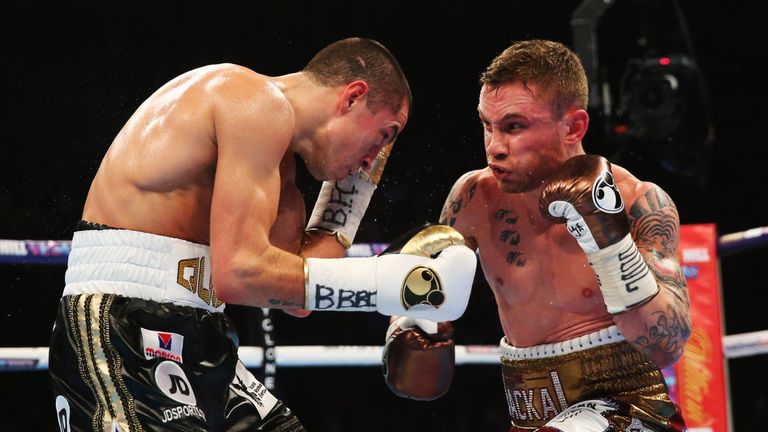 "I told the person acting on my behalf that I wanted half a million quid for the fight, even though I knew they would probably turn it down," Quigg told the Belfast Telegraph.
"But the ball was in their court and I expected an offer to come back but it didn't. Everyone knows that in my fight with Frampton he won the first half and I won the second half of the fight - deep down he knows it.
"Of course I would love the rematch but if it doesn't happen so be it."
Quigg has now returned to his Los Angeles base in preparation for a potential fight before the end of the year.
The 29-year-old lost a toe-to-toe battle against WBO 126lbs titlist Oscar Valdez in March, but is hopeful his performance in front of an American audience will keep him in the mix for the biggest fights in his division.
"I'm now just focused on getting myself ready for October 20 and I'll have a good chat with Eddie Hearn about who I will fight next and the direction I'm going in," he said.
"Although I was gutted that I lost to Valdez, the performance I put in did me a lot of good in the States."