Joshua vs Povetkin: Anthony Joshua's skills are getting even sharper, says trainer Rob McCracken
By Richard Damerell
Last Updated: 16/09/18 6:54pm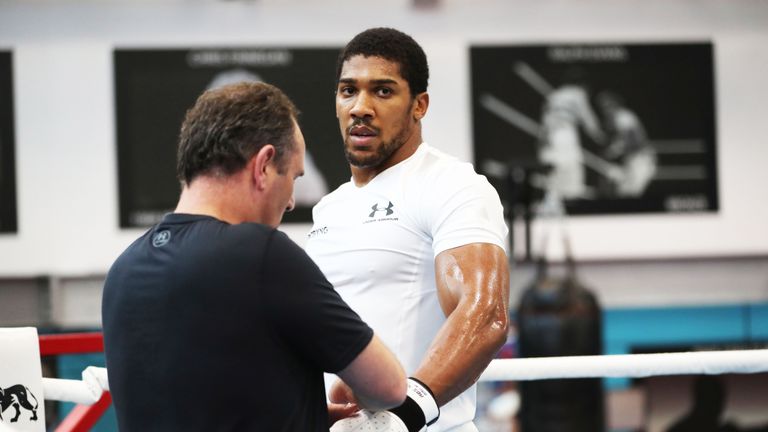 Anthony Joshua has strengthened body and mind behind gym doors, so we asked trainer Rob McCracken to explain how the world champion can become even better?
Since turning professional in 2013, the 28-year-old heavyweight has compiled a 21-fight unbeaten record, earning the WBA 'super', IBF and WBO belts which will be defended against Alexander Povetkin at Wembley on September 22, live on Sky Sports Box Office.
Joshua has undergone extra sparring sessions as he prepares for Povetkin, a fellow Olympic gold medallist, and long-term coach McCracken outlines what he wants to see from AJ next weekend and in the years ahead...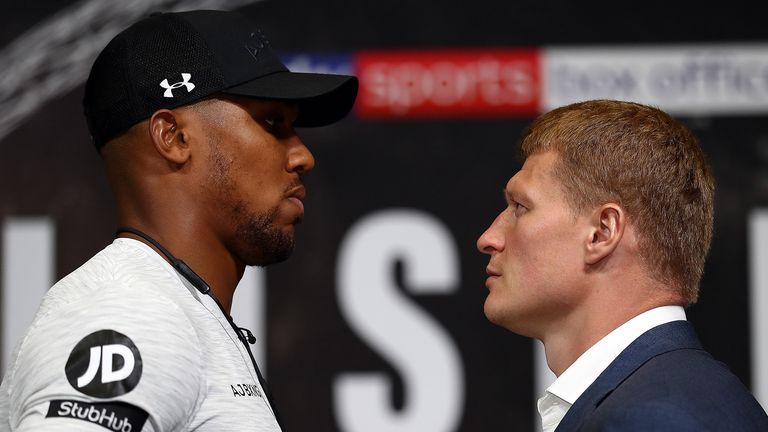 Did Joshua always have the raw attributes for success?
I think you could say that he did, but obviously it's refining it, and the experiences that he had on the GB programme. Going to World Championships, Europeans, and Olympic Games was vital to his development.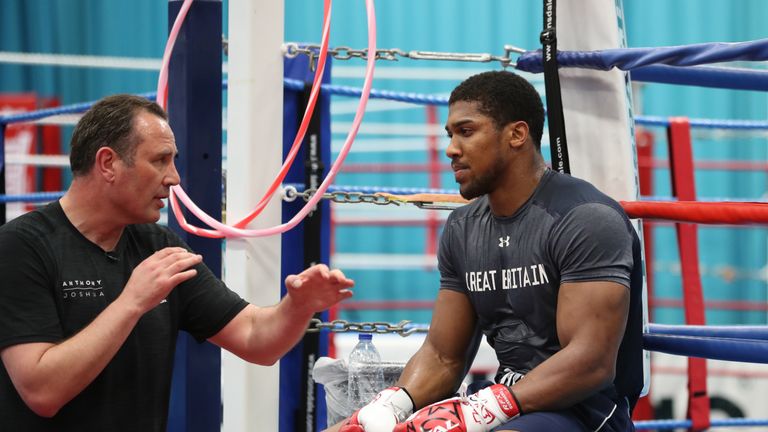 He's the world heavyweight champion, he's unified, and he intends to do a little bit more yet.
Rob McCracken
He's been brought along well in the pros and fought good fighters, and also had really good sparring. Heavyweight boxing is different to the rest of boxing. They are very big, they are very powerful, they can box, they can fight. That's what excites most people. He's the world heavyweight champion, he's unified, and he intends to do a little bit more yet.
What specific improvements do you want to see from AJ?
I would like to see him flowing nicely. Punch at the right times. Povetkin is very dogged and awkward and powerful and squat, so he makes it hard for you to find the gaps to hit him with jabs and right hands as you've seen with the [Wladimir] Klitschko fight.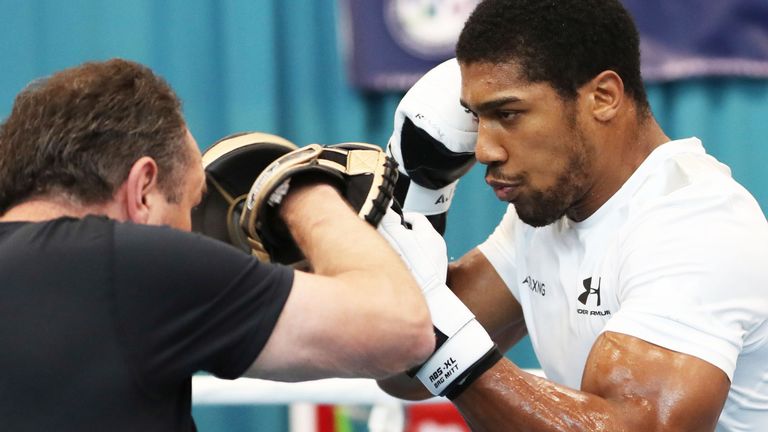 You've just got to pick your spots with Povetkin, and you've got to avoid his hooks over the top, and he comes in square as well, so that poses certain difficulties as well.
It's a world heavyweight title fight - it's going to be two top fighters, two former Olympic champions going at it, but I feel AJ's the younger, fresher man. He can use his reach, if he flows and he boxes, and he meets him at mid-range, starts to break him down, but Povetkin for sure will come and he'll be a danger.
What technical challenges will be posed by Povetkin?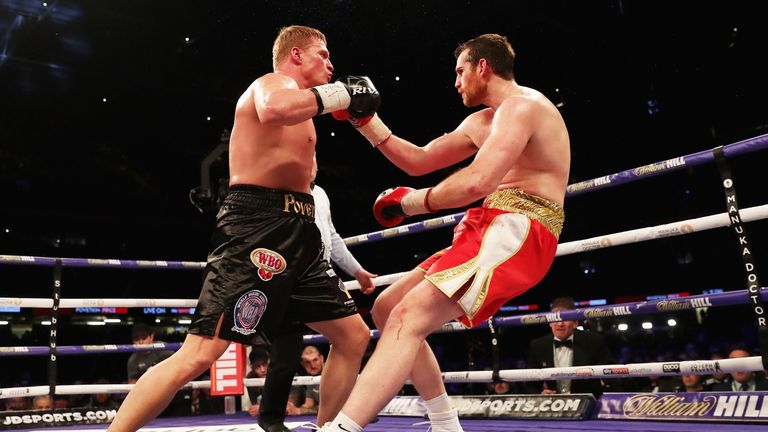 He'll pose a few. He's technically very good, he's Olympic champion, former world champion. We saw him recently in the UK, boxing David Price. He's very dangerous and he's very capable, so they'll be a few challenges.
Rob McCracken on Alexander Povetkin
How will Joshua adjust to a smaller opponent?
It can have its difficulties. They are shorter, they are squatter, coming in at a lower angle, and they can be awkward, but you have to control the distance, you've got to use your reach as much as possible to slow them down, and then you've got to hook at the right times, and avoid being hit back with hooks and short shots inside.
In the years ahead, can Joshua become even better?
You would hope so. I think he'll get better as long as he enjoys it - and that's what he wants to do. I think at the moment he enjoys it.
He's improving technically all the time, he's improving in his knowledge and how to box a round, and how to have a breather, and how to tie somebody up, as opposed to fighting for the whole round, so he gets better all the time. But he's at the top, so he's there to be challenged and it's going to be a fascinating encounter, but one he'll certainly be ready for.
Can you compare AJ to Deontay Wilder and Tyson Fury?
I think they are all different fighters. Wilder is very tricky to judge, he's got good power, and he's got really long arms. Even if he looks a bit off balanced and ungainly, he knows what he's doing at all times.
Obviously Tyson is very skilled behind the jab, a tremendous boxer, so they've all got lots of ability, lots of qualities,
With Anthony, he can box, he can fight, and he's got a really good fighting brain and can up the pace when he needs to and he can down it. He's learnt on the job with the Klitschko fight, and after that. The rounds that he got in the bank with (Carlos) Takam and (Joseph) Parker will have only made him a better fighter.
Will Wilder be part of his future plans?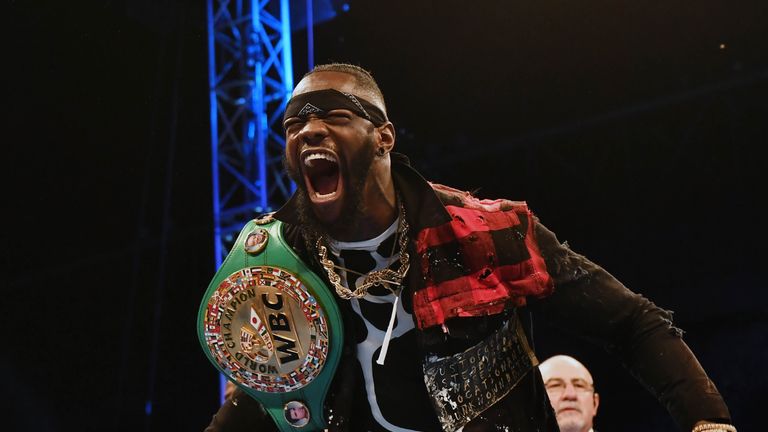 Listen, this is what boxing is all about. If AJ comes through Povetkin, which certainly won't be easy, he'll fight them all.
Watch Joshua vs Povetkin, at Wembley Stadium, on September 22, live on Sky Sports Box Office, from 6pm. Book via your Sky remote or book it online here.
Even if you aren't a Sky TV subscriber you can book and watch it at skysports.com/boxofficelive.