Ritson vs Patera: Lewis Ritson wants to claim European title with another destructive knockout win
By Richard Damerell
Last Updated: 12/10/18 12:36pm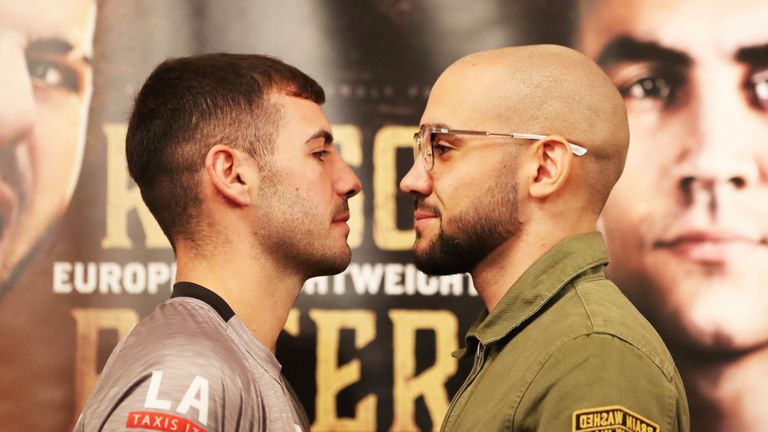 Lewis Ritson is ready to "take out" Francesco Patera in their European title fight after receiving "positive" news about staging a future bout at St James' Park.
The 25-year-old lightweight intends to display his destructive punch power when he faces Patera for the vacant European belt at the Metro Radio Arena in Newcastle on Saturday night, live on Sky Sports.
His Belgian opponent previously held the title and has never been stopped in 22 fights, but Ritson is certain he can continue his red-hot run of knockouts this weekend.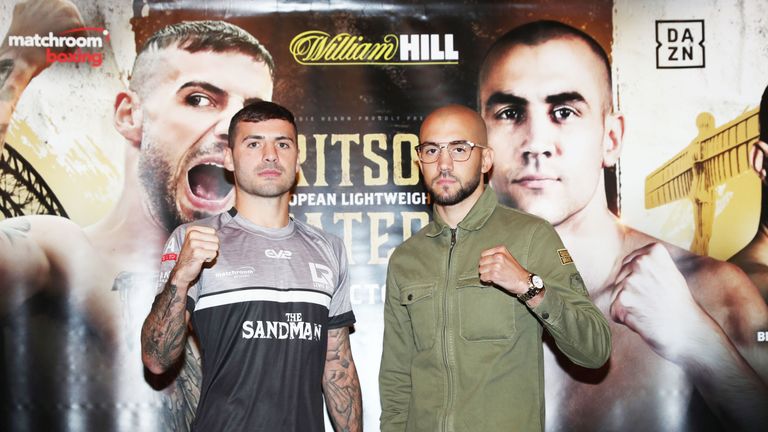 "First impressions, I thought he was a bit of a cool character actually," Ritson told Sky Sports. "I didn't get much from him. He looks calm, he looks confident, and hopefully that will suit us down to the ground. He will come to fight and not run away.
"Me and the team think we can [become the first man to stop Patera]. We don't think it's going to be like the rest of them, he's going to take me into the later part of the fight, but I think I've got the tools to take him out."
A mandatory title defence against Marvin Petit awaits Ritson if he overcomes Patera, although the 'Sandman' is eager to maintain his fast-moving career, which has already brought him the British belt and 17 successive victories.
"If we get rid of him [Petit], then maybe look at fringe world level opponents," said Ritson.
"I think we'll be done with European. They are the two best contenders. I think we go onto world level and see how we do with that.
"It's absolutely stacked. Even from like Ricky Burns, Crolla, Campbell, then obviously you've got the elite like Lomachenko, Garcia.
"It's a hard division to be in, but we think in the next year or two, we can compete with the likes of them."
Ritson recently spoke to Newcastle United chief executive Lee Charnley about the potential for a future fight at the stadium and a few familiar faces could even be watching when the first bell rings this weekend.
"It was a positive meeting and hopefully we can keep our relationship with Newcastle," he said.
"Obviously we've got the press conference at Newcastle now as well, they've jumped on board with that. They did mention a big fight at St James' Park down the line, and they are more than happy to give it to us, if we can get to that level.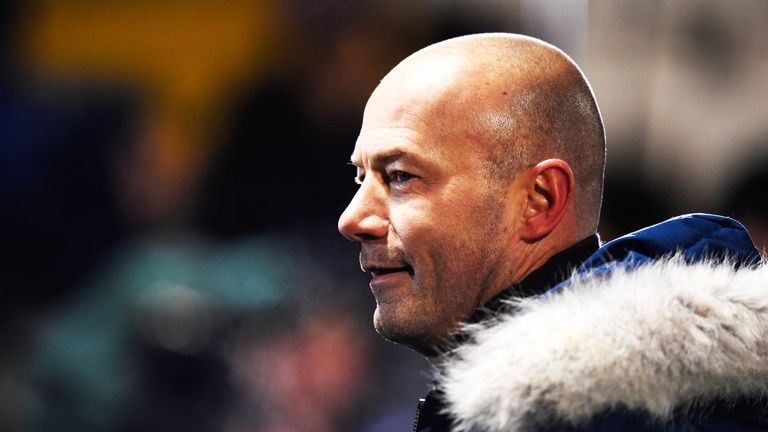 "It all depends on who is available to fight, and what fight it is. Obviously it's got to be for a world title. I don't think any other fight would be big enough, apart from a world title.
"The likes of Matt Ritchie and Alan Shearer could be coming. It's nice for the Newcastle team, and ex-Newcastle players to get behind me, and hopefully they will stay that way, and we'll bring some more big nights to Newcastle."
Watch Lewis Ritson's European title fight against Francesco Patera in Newcastle, with Joshua Buatsi and David Allen also on the bill at the Metro Radio Arena, Saturday, from 7pm on Sky Sports Action.