Fes Batista talks about boxing's code of respect to mark Anti-Bullying Week
"My dream is to become a champion, but it's about more than that - I want more people to listen to my message," says boxer and anti-bullying campaigner Fes Batista
Last Updated: 12/11/18 12:13pm
"When you've been bullied, it stays with you for the rest of your life." The memories still hurt for Fes Batista - but he wears the bruises with pride.
'The Terrier' is spending time back in his native Huddersfield after winning his second fight as a professional in June in Florida, where he trains under the great Roy Jones Jr.
It's already been a long road for the 28-year-old, with battles along the way with his mental health and also the complications of a serious foot injury.
However, following that victory over Lawrence Purifoy on his return to the ring in the summer and with the prospect of bigger fights in 2019, his hunger for success has never been greater.
And while he trains hard in the gym, he's also taking aim at another of his targets - the shadow that's cast by bullying.
Monday marks the start of Anti-Bullying Week, an annual awareness campaign run by the National Children's Bureau's Anti-Bullying Alliance (ABA) and one that tallies with Batista's dedicated work on the issue with the World Boxing Council.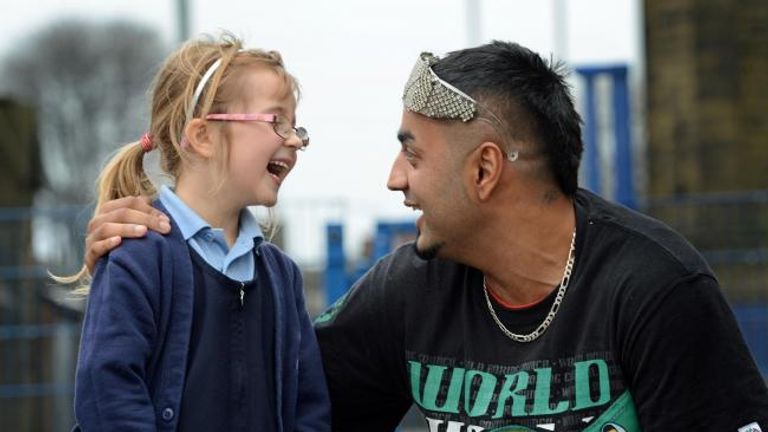 Results of a new ABA poll which last month surveyed over 1000 children in England aged 11 to 16 showed over 45 per cent reported being bullied face-to-face at least once in the last six months.
This year's campaign theme is 'Choose Respect', emphasising how the decision to bully another person is a behaviour choice - something 'The Terrier' can relate to from his own experience.
"I was 11 years old when 9/11 happened," he explains to Sky Sports. "I remember coming home and my parents were stunned.
"Immediately, I noticed the changes. A lot of my white friends weren't allowed to hang out with me. I knew my life would change forever.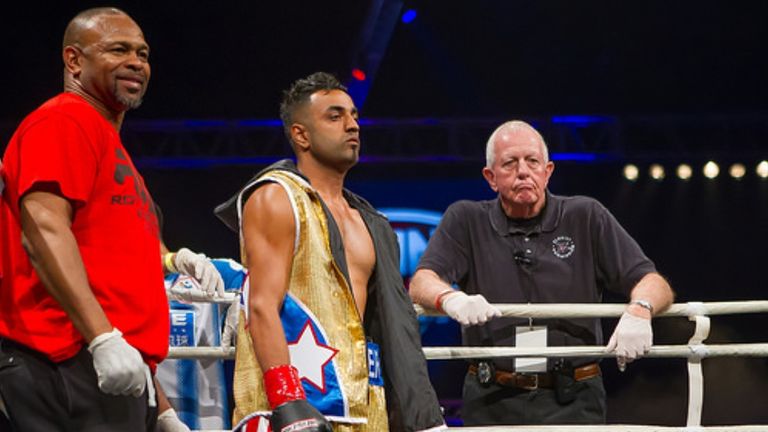 You learn to be respectful both inside and outside the ring. It transcends the sport, and becomes part of who you are.
Fes Batista on how boxing teaches respect
"There was the 7/7 bombings a few years later. Then I went to study at university in Crewe, living on a small campus. It wasn't multicultural. I was one of the only brown guys there, and I was isolated and excluded.
"I was racially abused. People would say horrible things, all because of a lack of respect, a lack of understanding. My self-esteem was crushed."
Batista has channelled the darkness of that time into boxing, building a strong reputation within the sport for both his determined attitude as a fighter and for his campaigning work. The story of how he was rescued from his lowest point by the lyrics of a Lady Gaga song is a hugely powerful narrative.
"I was stood there, in my room in Crewe, with a knife in my hand," he says. The emotion causes his voice to crack. "I can't help it. Every time I think about it, I can picture the whole scene - there was me stood in front of a mirror, there was moonlight through half-opened curtains, the knife... Music was playing in the background, and then this particular song started. You can call it God, a higher power, whatever - but it allowed me to embrace who I am.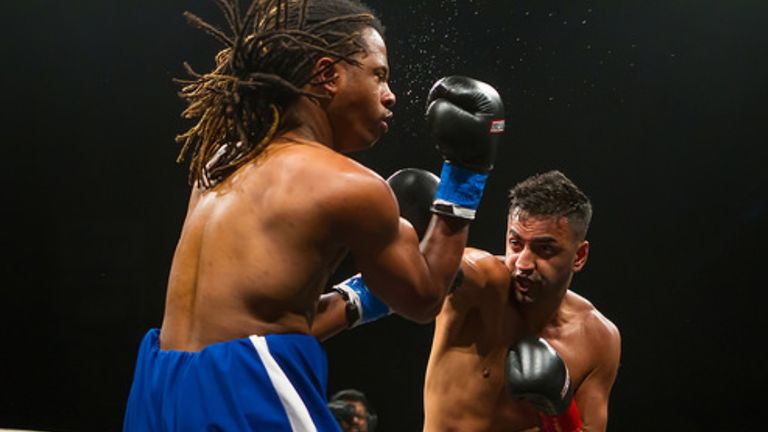 "Gaga sings, 'I'm a soldier to my own emptiness'. That was me, completely. I'd been such a positive kid but all that had been sucked out of me. Then the lyric, 'I'm a warrior queen' - the strength was still in me. There was a reason it played, I truly believe that.
"The song is called 'Marry The Night'. I knew that was what I had to do - I had to love my darkness, my struggle with the bullying, my colour, all of that. I celebrate it now. What happened has aggressively inspired me to change the world - to let people be proud of who they are, regardless of race, religion, background, or sexuality."
Ever since Batista first shared his story six years ago, he has wanted to use the platform given to him by boxing to help empower anyone who is bullied. His journey has taken him from his West Yorkshire roots to the Mayweather Gym in Las Vegas, and then to the Roy Jones' stable of fighters based in Pensacola. In 2019, he hopes to challenge for a Florida state title. "My dream is to become a champion, but it's about more than that - I want more people to listen to my message.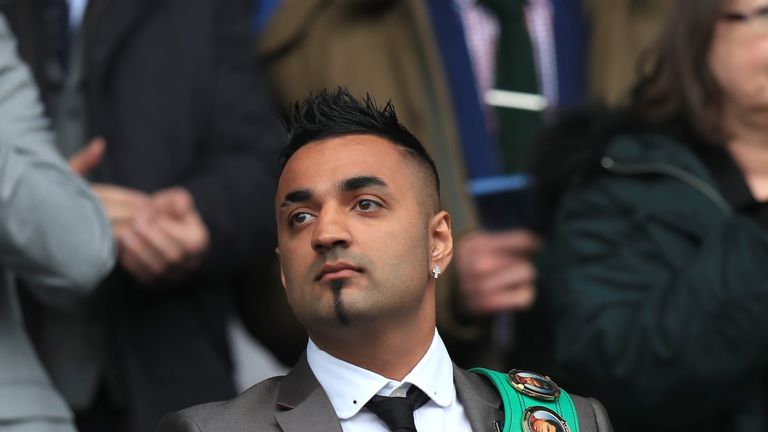 "Boxing teaches you respect. If you don't have it, you can get caught out - you could be on the receiving end of an unexpected punch, which could change your life. So you learn to be respectful both inside and outside the ring. It transcends the sport, and becomes part of who you are."
One particular boxer who Batista has significant respect for is Josh Warrington, the IBF featherweight champion. A fight against his fellow West Yorkshire native (they were also born in the same year) would be a dream event, but for now, he accepts he must scrap hard to have any chance of meeting 'The Warrior' in the future.
Earlier this year, Batista also took on a nickname - 'The Terrier' - when he teamed up with Huddersfield Town. Invited to be guest of honour at a Premier League match in March, his relationship with his hometown club has grown stronger in recent months. A teenage fan called Ben, struggling with his weight and associated bullying, reached out to him in October. "He told me he was 18 stones and needed to lose weight for a charity game coming up, and could I give him some advice. I gave him my number and told him to call me. Then I said to meet me at the gym for a one-to-one session.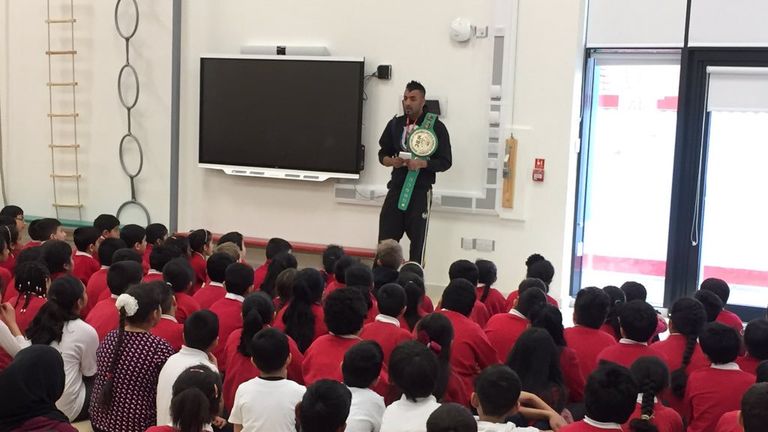 "I trained him, gave him a pep talk, we got some pictures. He went home and said he felt fantastic. He's now really determined and is keeping up the training - I believe he's already lost close to 20 pounds.
"He's an inspiration. He reached out, and that's the hardest thing to do. I didn't have the guts when I was 19, and it nearly cost me my life. Now Ben has a spring in his step, he's happy, and he has a friend for life in me."
Batista has also become an ambassador for Proud Terriers, Town's LGBT fans group, meeting up recently with their chair Ryan Mather for a photoshoot at the John Smith's Stadium. "We bonded over our love of Gaga - we're both little monsters!
"For myself, being part of the British Asian community, LGBT inclusion is a sensitive issue culturally. I've heard of some not-so-nice situations, with some holding a rigid, even hostile, view and not being open-minded.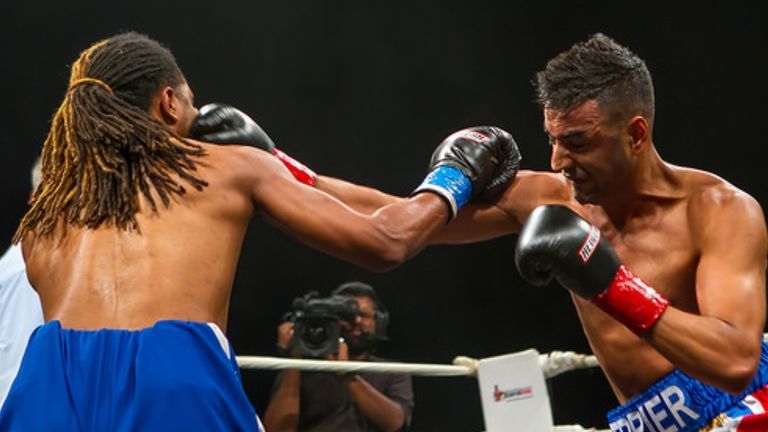 "It leads to others feeling they have to suffer in silence. But I will stand up for them, loudly and proudly. My message is always equality, inclusion, unity, and love.
"Ryan is a very positive guy and we had a long conversation. Again, it's like Lady Gaga says, about being 'born this way'. We're all unique, and I want our community to understand that too."
Batista quotes a line from a book called 'The Key To Living' which has inspired him, about "learning to respond rather than just reacting". He has over 18,000 Twitter followers and when speaking to young people, he discusses the damaging effects of cyberbullying too. "We live in a world where if people see something they don't like, they're so quick to send a nasty message or comment. I wish we would take a little time to process.
"I want people not to react, but to respond and get their point across in a way that's not so volatile. The people that operate the social media platforms should be more vigilant too, but we should all take more time to think about what we're writing online."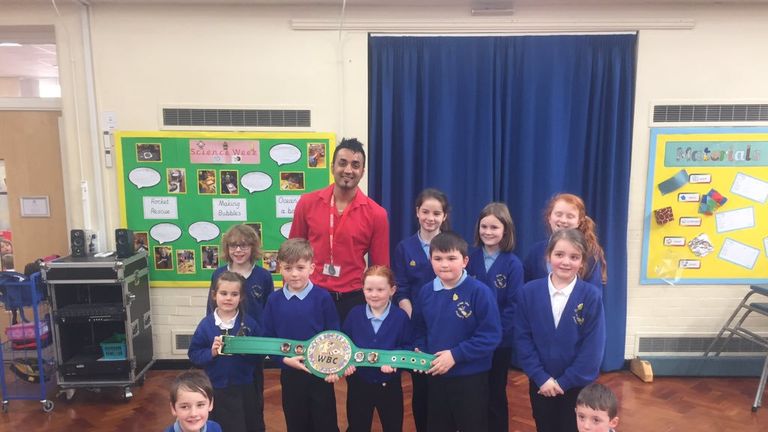 Before he heads back to Florida, Batista wants to leave something more permanent behind - a better way to recognise acts of kindness. "I have a trophy which I gave to a school in Bradford. Every Friday, the kindest kid in school gets presented with the trophy. They all want to hold it!
"Now I want to launch the same idea in as many places as I can. I've been fortunate enough to be given a stage to speak on. When you have a name, you have influence - and I'll keep using mine to talk about anti-bullying."
Anti-Bullying Week begins on Monday and runs through to Friday. You can follow Fes Batista on Twitter at @fesbatista.