Whyte vs Chisora 2: Anthony Joshua and Dillian Whyte argue about a potential second fight
By James Dielhenn
Last Updated: 23/12/18 6:54am
Tempers flared as Anthony Joshua and Dillian Whyte had a face-to-face confrontation about a world title rematch.
Moments after Whyte knocked out Derek Chisora he called his old rival Joshua to the ring and demanded a shot at his world heavyweight championship.
"Rematch! Let's go! Let's go," Whyte shouted as Joshua walked towards the ring.
Joshua said: "Dillian, let's forget about what happened in our fight in the past. It was at British level, we're now at world level and we can see what we're about.
"It was a good fight back then but we need to see where we're at, now.
"But we know how the list goes. No 1 or No 2 - if they're not available then if anyone deserves a shot, it is Dillian."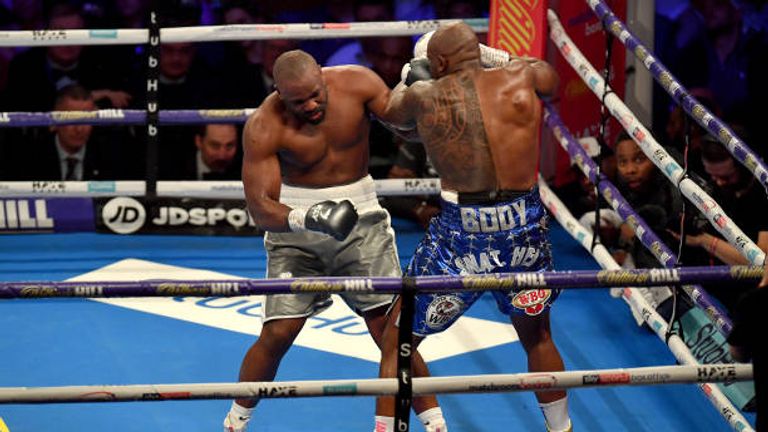 Joshua's priority is still a fight for the undisputed heavyweight title against Deontay Wilder on April 13 at Wembley.
But with Wilder considering a rematch with Tyson Fury after they battled to a draw, Whyte is hoping to get the nod to challenge Joshua. Joshua knocked Whyte out when they fought three years ago.
"I won't wait for you," Whyte told Joshua as they stood at close quarters.
"I need to know what I'm doing. I've got my own career. I'm not waiting. We're either fighting or we're not."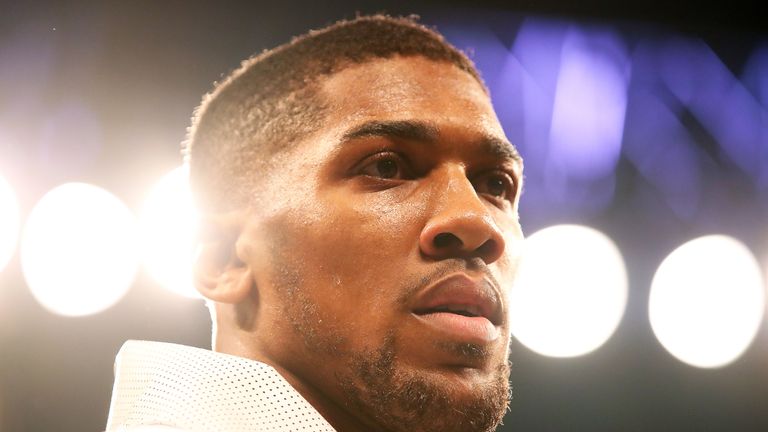 Promoter Eddie Hearn reiterated Joshua's desire to meet Wilder but gave Whyte hope of attaining his long-held desire of a crack at the world title.
"It's a matter of when not if. Because Whyte will become the WBO mandatory [to Joshua's title] which is due in September," Hearn said.
"It's very clear that our target is Wilder but Whyte deserves a shot at a world title.
"If Wilder doesn't want to fight Joshua, then it has to be Whyte.
"Whyte is No 1 with the WBC, will be mandatory with the WBO, and Joshua wants to fight him."