Josh Kelly outclassed Przemyslaw Runowski over 10 rounds to retain his WBA international title at The O2 on Saturday night.
Kelly dropped Runowski three times on the way to claiming a unanimous verdict after winning every round.
The Sunderland star showed off his fast hands from the opening bell, landing shots from every angle to send the Pole to the canvas in the second, ninth and 10th rounds.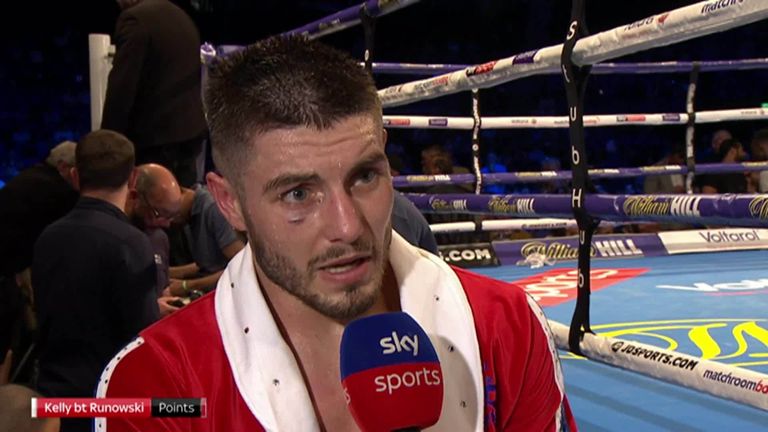 "I hurt my hand about halfway through, my right hand," said Kelly after securing victory with scores of 100-89, 100-88 and 100-88.
"I was happy, but there's always things to improve on. I got caught with some shots."
The victory saw the former Team GB star claim his ninth straight win as a professional and Runowski suffer his first defeat in 18 contests.