Kubrat Pulev fined and forced to complete sexual harassment course for kissing reporter
Last Updated: 15/05/19 8:25am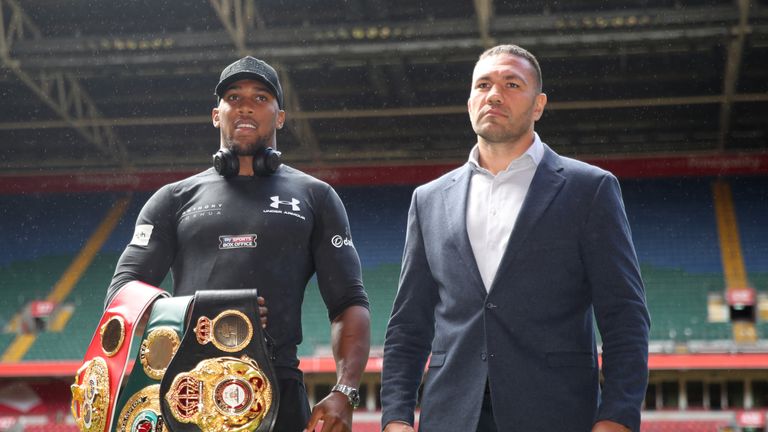 Kubrat Pulev must complete a sexual harassment course and pay a $2,500 fine, before boxing officials will lift his ban for kissing a female reporter 'without her consent'.
The Bulgarian heavyweight was suspended by the California State Athletic Commission (CSAC) until July after kissing a female reporter 'without her consent'.
The Bulgarian was being interviewed by reporter Jennifer Ravalo following his seventh-round knockout of Bogdan Dinu in March when he grabbed her and kissed her on the lips.
Pulev apologised to Ravalo during Tuesday's commission where the CSAC decided unanimously that the fighter can reapply to have his boxing licence reinstated if he meets the conditions by July 22
The heavyweight fighter will not be allowed to fight anywhere in North America until he pays the fine and completes the course, and any future similar offences could result in a lifetime ban for Pulev.
Ravalo said following the incident that she was 'shocked and embarrassed' by Pulev's actions that had 'humiliated' her.
She said: "Mid-interview he grabbed my face and kissed me. I was immediately shocked and embarrassed, and didn't know how to respond.
"It made me feel uncomfortable and frustrated that Kubrat Pulev would treat me in such an unprofessional manner.
"Kissing a woman on her lips without her consent and grabbing her is not acceptable. No woman should be treated this way. I felt humiliated."