Muhammad Ali would have struggled "competing" with the much larger Tyson Fury, according to Bob Arum who has promoted both men.
Top Rank's Arum, 88, brought Ali to Arsenal's stadium Highbury in 1966 where he beat Henry Cooper in a rematch. He now promotes Fury in the US and led him to becoming WBC heavyweight champion by dethroning Deontay Wilder.
George Foreman's comeback from 10 years away was also promoted by Arum. Foreman became the oldest-ever heavyweight champion in 1994.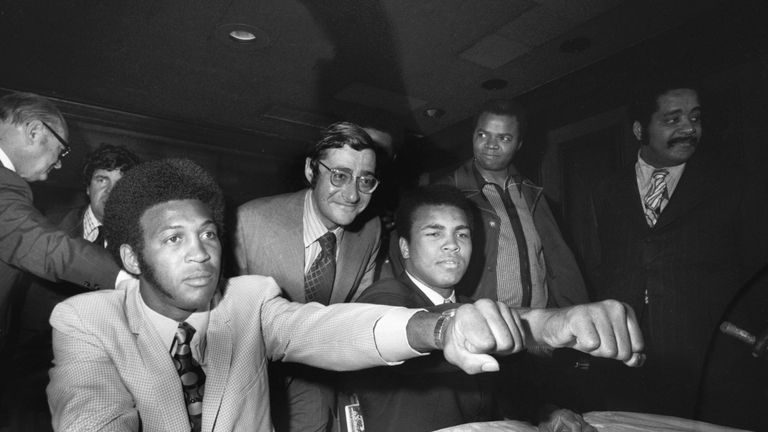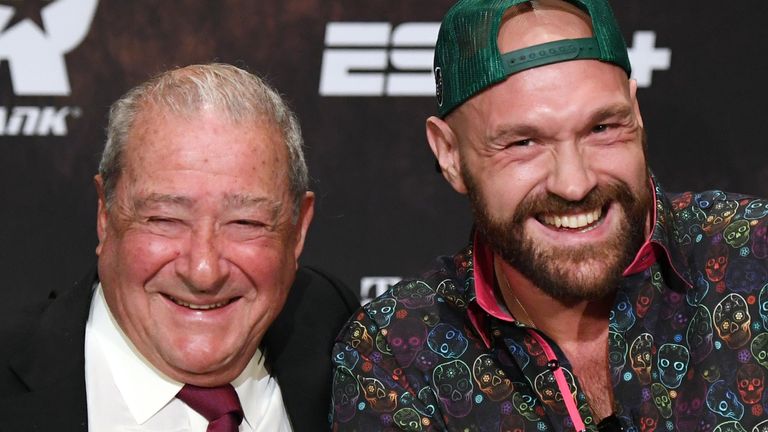 "I look at Ali, I look at Foreman when he won the title when he was 45, I look at Fury," Arum told Sky Sports when asked about the biggest stars he has promoted.
"How would Ali have done with Fury? That's a question I wrestle with.
"The Ali before the three-and-a-half years out was absolutely superb. Nobody could touch him, he was so fast.,
"Ali was 6ft3in and the guys he fought were about the same size. How would he do against a 6ft9in guy who is an incredible boxer with great footwork?
"I grew up with basketball in New York and the centre was barely 6ft6in. A guard was 5ft10in. Now LeBron James is as quick as any guard but he's 6ft10in. Imagine LeBron playing against the small guys of my era. It would be a joke, he would score 60 points every game.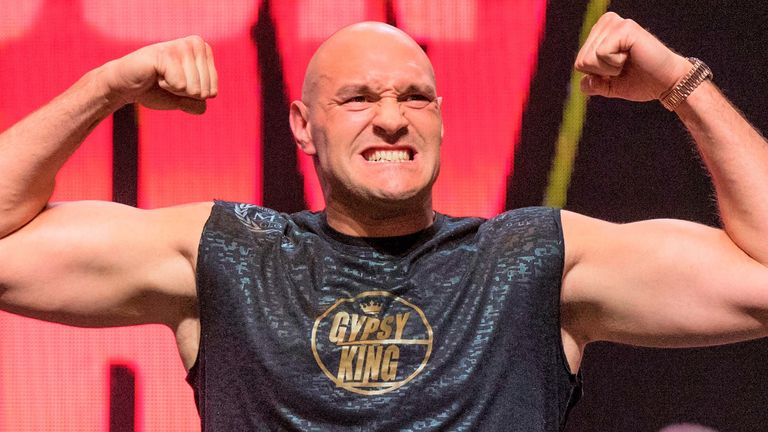 "I can't see Ali competing with a 6ft9in guy like Fury. We had big guys in the old days but they were slow, lumbering. They were jokes who couldn't fight, they were just big. It's all changing. Look at Fury, Anthony Joshua, Deontay Wilder. They are huge guys.
"But maybe if Ali was in this era he would be 6ft6in instead of 6ft3in because of the nutrition. Everything has changed."
Joshua vs Fury overseas?
Fury and IBF, WBA and WBO heavyweight champion Anthony Joshua have received offers from overseas territories to stage an undisputed title fight but there have been no official talks yet, according to promoter Eddie Hearn.
Fury is contracted to face Deontay Wilder in a third WBC title fight and Joshua must defend his belts against mandatory challenger Kubrat Pulev next.
"There is keenness from our side and Fury's side to go straight into [a fight between them]," Joshua's promoter Hearn told Sky Sports News. "But we are both under contract for different fights.
"No negotiations have taken place. Negotiations can't take place until we know if Wilder will step aside, and if Pulev will step aside."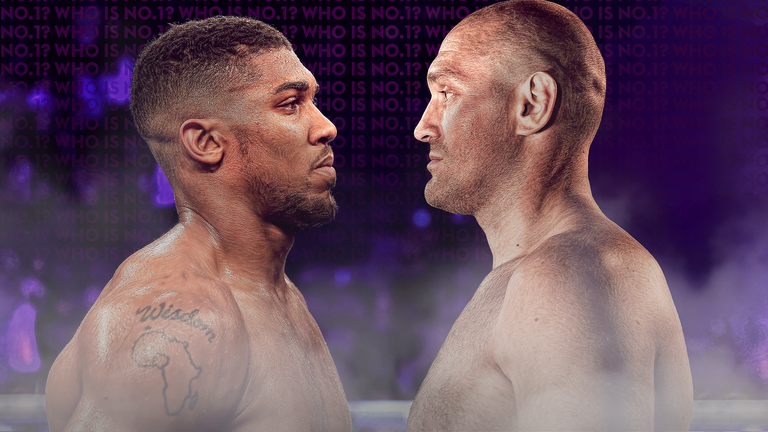 Saudi Arabia plus two other overseas countries want to host a Joshua vs Fury fight which would have every major belt on the line.
"We have had enquiries from territories asking to stage that fight," Hearn said. "Ourselves and [Fury's management] MTK Global have been in discussions to look at those offers, and when this fight might take place.
"We were looking to fight in June, Fury-Wilder in July, and we all planned to make this fight in December. Now, could we go straight into the December fight? Will we have a live audience in December?
"As it stands now Joshua's next fight is Pulev and Fury's next fight is Wilder. Could a deal be struck for them to step aside? Absolutely.
"Would we be willing to entertain it? Absolutely.
"Right now the focus is on the contracts we have signed, and the winners to fight in spring 2021."