Chantelle Cameron: The Olympic boxing hopeful with an MMA dream
By Jefferson Lake
Last Updated: 02/06/15 2:40pm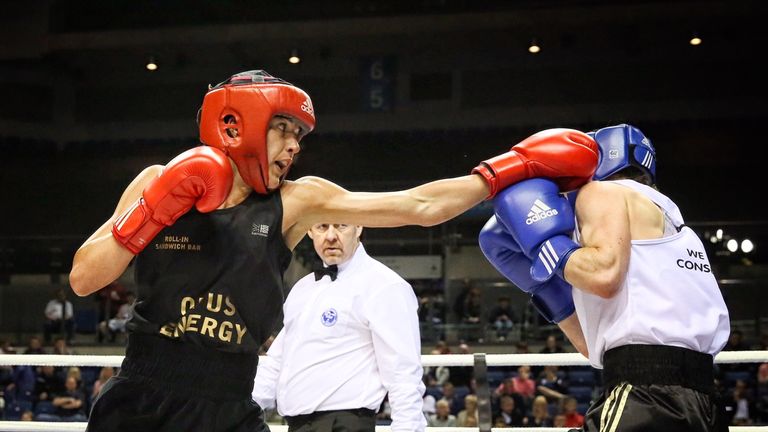 Chantelle Cameron is Britain's best boxer in her weight division and a former European kickboxing champion at 24 – but she already has her sights set on mastering a third discipline.
Don't be fooled by the girl-next-door looks that have seen Cameron pick up some pocket money through a bit of modelling work. This is a young woman who knows how to fight.
At 10, she started both kickboxing and Thai boxing, winning enough trophies to fill her bedroom, and by 16 it was full-contact stuff and titles, both European and British.
Boxing was her next discipline, with the game-changer coming when it was confirmed that a women's division would be introduced at the 2012 Olympics.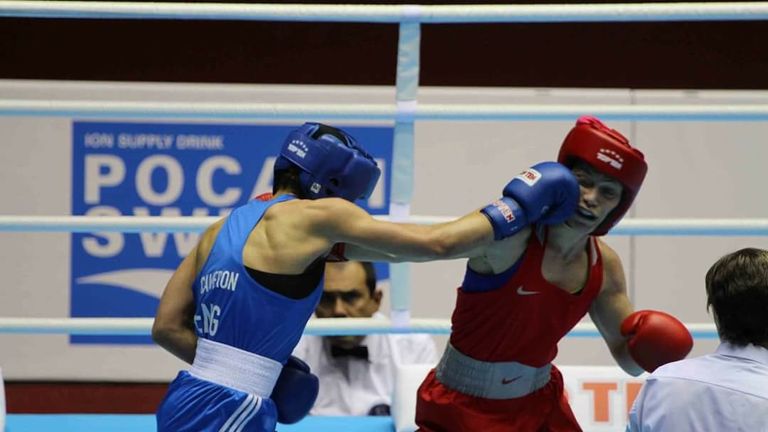 Cameron was an instant hit – despite some initial doubts – and won the Elite Championships earlier this year, meaning that today she is the best female boxer in Britain at 60kg.
It also sets her on course for the Rio Games in 2016, although she confesses to having half an eye on an entirely different career trajectory.
"I've got it in my sights on MMA," she says, mindful of the millions that can be made by successful female combatants of the cage.
"One day I'd like to see if I could do it. To do four different styles would be a great achievement, I think."
For now, though, the focus is boxing. For the majority of the week Cameron receives elite coaching at the English Institute of Sport in Sheffield; for the remainder she continues to train at the brutally honest Far Cotton club in her home town of Northampton.
"When I heard that women's boxing was going to be an Olympic event I thought I'd be able to make a career out of it but I never thought I'd be any good at it."
Chantelle Cameron
It is, of course, a tough schedule, but one which has taught this young woman so much and mainly about herself.
"The first time I went into a boxing gym I thought I couldn't do it," she said. "I wanted to kick and you do certain blocks in kickboxing where you drop your hands but if you do that in boxing you're going to get chinned.
"All I had in my mind was that I was rubbish but it was just bad habits and I needed to get those out of my system.
"You learn something new every day and that's why I love the sport."
The Olympics are the current aim, and building towards them through both the brutal training and the European and World championships which cycle towards the Games.
Cameron is confident the curve can continue to move in an upward direction after displaying a natural aptitude for the ring.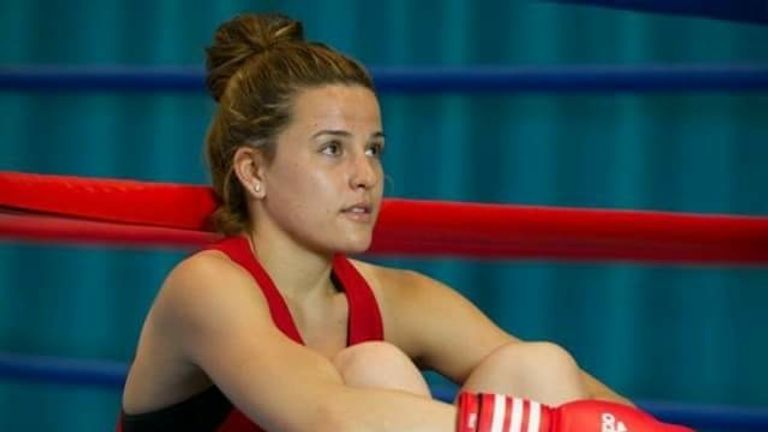 "When I heard that women's boxing was going to be an Olympic event I thought I'd be able to make a career out of it but I never thought I'd be any good at it.
"Because I'd done kickboxing my whole life I had my doubts but the coaches all thought I had something and I had my first bout within three months.
"Then I won the senior ABAs at 64kgs after three bouts and that was a major shock to everyone; there were girls in that who had had 100 bouts.
"There were international boxers in that and I was beating them so I went straight into the England squad and I was fast-tracked into the GB squad after a year.
"I didn't let anyone faze me. I was technically a novice going up against world champions but to me they were just two arms and two legs."
The disadvantage Cameron, and all other female boxers have, is that there is a lack of opponents for them, either in a competitive environment or in training.
"I know MMA people and they're dying to get me in there but it's all about boxing for me right now."
Chantelle Cameron
She regularly has to spar against members of the opposite sex – "sometimes they don't want to hit you but if you land one on them, they know it's on," she says with a smile – but that isn't such an issue when you're a year out from an Olympic Games and under pressure to maintain number-one status.
"I'm working on my skills now and working on my weaknesses but if the Olympics were next week, because I'm number one, I'd be in," she said.
"I just need to maintain it and there's always someone coming up behind you. Someone always wants your spot and one slip-up can cost you.
"It's harder to stay at the top than it is to get there because it's easy to get complacent."
But the biggest problem facing Cameron is not the next up-and-coming fighter looking to take her crown.
It is the issue which has plagued the sport ever since the days of Jane Couch's battle to obtain a license from the British Boxing Board of Control in 1998 – essentially that a sport which is perceived as highly dangerous is not one for a woman.
Seventeen years on, such attitudes still pervade despite the more technical nature of the ladies' game.
"There still seems to be a lot of people who don't like it," says Cameron, who knows she could make money as a boxer in America but is reluctant to leave her family behind. "But we never want to get into a tear-up, it's always a technical bout and I think traditional boxing people, if they actually sat down and watched it, they'd see a lot of skill.
"It has got better over the years but it can still get a lot more coverage. We put a lot of hard work in, we do the same circuits, rounds and training as the men."
Mixed martial arts, however, is a different story. Such old-fashioned attitudes do not seem to exist in a sport where Ronda Rousey is almost a household name in America and has starred in several major Hollywood films.
The footage of her fight against Julia Budd, in which she dislocated Budd's elbow with an armbar, has been viewed more than 5.5 million times on YouTube. More than a million people follow her on Twitter.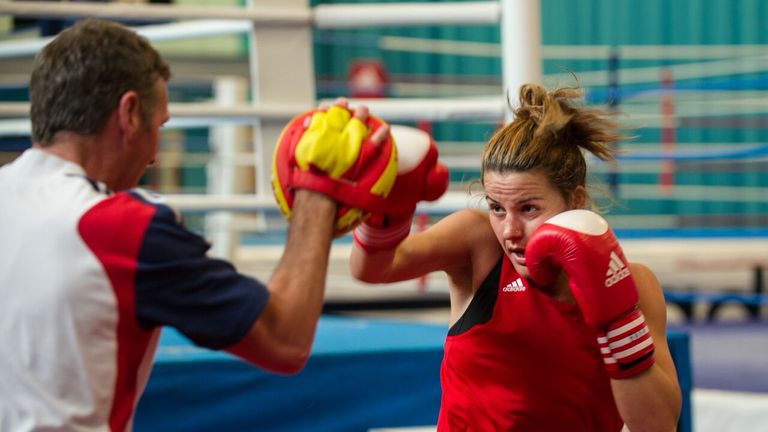 It's all a far cry from the positioning of women's boxing early on low-key boxing cards in dingy British halls and for which the fighters themselves collect only limited pay packets.
"For now it's boxing but in the future I'd like to give MMA a go," says Cameron. "I'd like10 bouts as a pro boxer but at the moment there's no point.
"You don't see professional women boxers in Britain, which is a shame because there is a lot of talent there but there's nothing in it for me.
"Numbers have increased in amateur boxing after 2012 but it's slow going. A couple of us want to try pro and I would move abroad if it was right for me but I'd need the right promoter.
"If I knew it was the right way forward, I'd move to America. It would depend on what the offer was."
 "If it gets a bit bigger after 2016 then I could definitely have my 10 bouts but if not I'll train MMA. I just need the grappling. I know MMA people and they're dying to get me in there but it's all about boxing for me right now.
"You can be a star in MMA."
Some would argue that, with championship gold around her waist in two sports, Chantelle Cameron already is.