Jamie Moore adamant Tommy Coyle can upset the odds against Luke Campbell
Last Updated: 31/07/15 7:28pm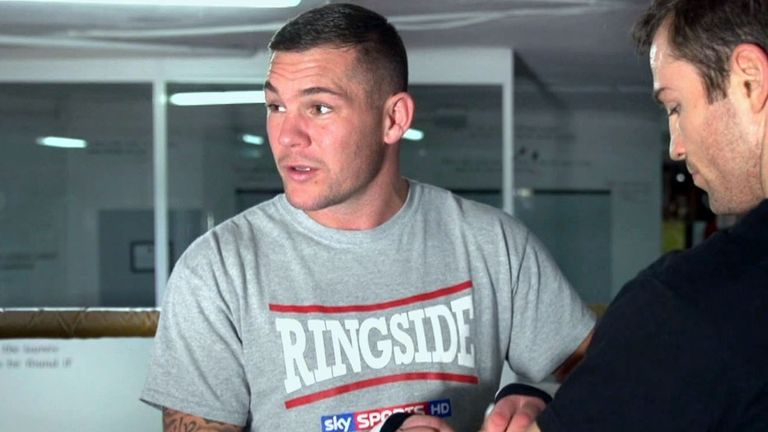 Trainer Jamie Moore has seen Tommy Coyle produce 'world class' boxing in the gym and believes he can upset the odds to beat Hull rival Luke Campbell at the KC Lightstream Stadium on Saturday night.
Underdog (21-2-KO10) Coyle, 25, takes on 27-year-old Campbell (11-0-KO9) in their hometown of Hull and many expect the Olympic champion's amateur pedigree to tell - but Moore is adamant Coyle is primed to shock the boxing world.
The Sky Sports pundit said: "Some of the stuff I've seen him do - especially in this particular training camp - I've said to him afterwards: 'That was world class. You don't do those sort of things if you're not a world-class fighter.' He's slowly but surely getting there.
"I've been training him for two years now and I remember saying when he fought Derry Mathews that he wasn't there yet but has so much potential that I can see him getting to the very top of this game with his dedication and his skill-set.
"To get to the top you need loads of boxes ticked but dedication and skill set are two of the biggest basics. He's got them in abundance. Does he let his heart rule his head at times? Of course. That's what makes him exciting.
Some of the stuff I've seen him do - especially in this particular training camp - I've said to him afterwards: 'That was world class.'
Jamie Moore
"To call him 'chinny' is ridiculous because I've seen him get up from shots that would knock people cold and go on to win fights. His powers of recovery are super-human.
"Tommy is totally at ease this time because there's no pressure on him even though it's the biggest night of boxing Hull has ever seen. Nobody expects him to win - not boxing fans or the bookies.
"He hasn't put a foot wrong and I think that's added to his confidence. He knows he can go in there and stick to a game plan for 12 rounds.
"I had three different sparring partners doing four rounds each with him to give him the full 12 last week and they barely made it through the four rounds, while he did the 12 easy. He's definitely capable of doing it - he pulled it off in the gym and hopefully he'll pull it off tomorrow.
"Luke is trying to talk Tommy into having a fight with him and has called him chinny in the past. Obviously their game plan is to try and open him up and take him out but it's just psychological warfare - I've told Tommy to completely ignore anything Luke Campbell says.
"If Tommy does what he's capable of and what I've asked him to do, then he'll win the fight, so it makes no difference what Luke Campbell says. Any negative comments people are making, he is laughing them off and is confident. He's so laid back.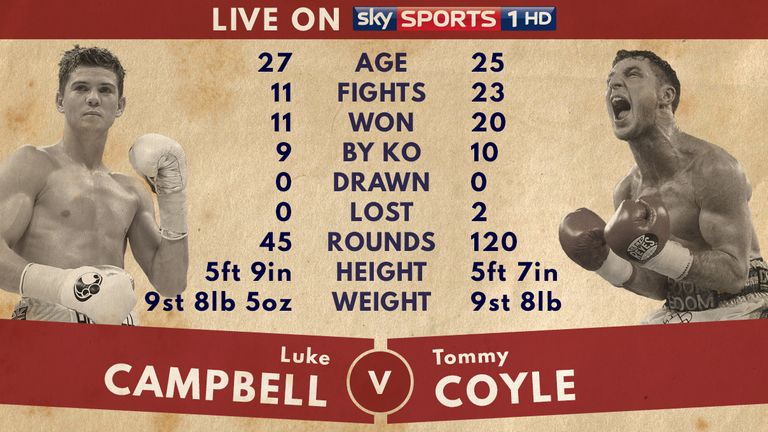 "I've said all along that I think Luke Campbell will go on and win a world title but I don't see Tommy losing because I think Luke Campbell would have to be extra special. I think he's special but I don't think that's enough to beat Tommy on the night."
Jamie's prediction: My prediction has to be to go for my lad. I've never been in camp with him when he's stuck to the game plan so much. If he can do that, I firmly believe he'll win. If he does it like in the gym, Tommy will get him out of there between seven and nine.
The Rumble on the Humber headlines a huge night of boxing with Brian Rose v Carson Jones plus Dillian Whyte, Ricky Burns, Martin J Ward and Stuart Hall all in action.