Eddie Hearn to discuss possible Scott Quigg-Nonito Donaire fight in Manchester
Last Updated: 07/08/15 1:37pm
Eddie Hearn has revealed he will hold talks about a possible fight between Scott Quigg and Nonito Donaire in Manchester this November.
Quigg remains determined to face his domestic rival Carl Frampton, but will switch his attention to Filipino star Donaire if a fight cannot be agreed with the Northern Irishman.
The Bury man defended his WBA super-bantamweight title with a stunning stoppage of Kiko Martinez last month and his promoter Hearn hopes to deliver a big-name fight before the end of the year.
A meeting with Top Rank supremo Bob Arum, who promotes Donaire, is scheduled for next week and the three-weight world champion could be heading to these shores in the winter.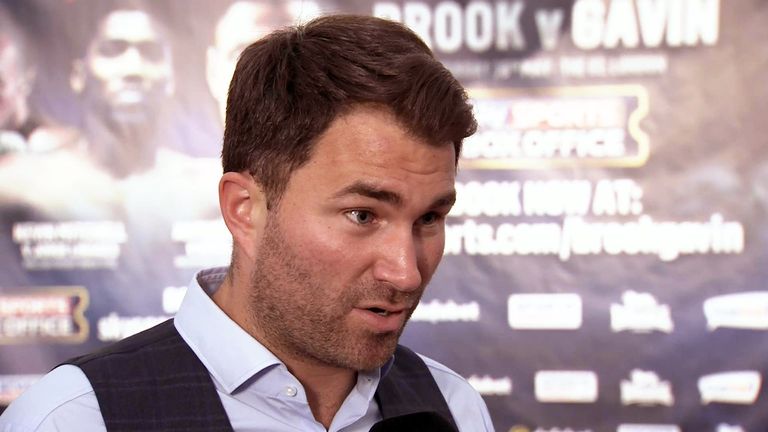 I think Quigg-Donaire is a wonderful fight and one we are very keen to make.
Eddie Hearn
"I have been speaking to Bob Arum for a while now about the Donaire fight," Hearn told Sky Sports. "Obviously the Frampton fight still takes priority, but the Donaire fight is one that can definitely happen in November.
"Originally we were looking at Dubai, but we would like to bring that fight to Manchester at the end of November. Bob comes next week for a meeting and we'll see where we go with it.
"I think Quigg-Donaire is a wonderful fight and one we are very keen to make."
Repeated attempts to stage Quigg-Frampton have fallen through, despite Hearn putting up a £1.5m purse for the 'Jackal', and a recent offer to stage a return bout in Belfast.  
Manager Barry McGuigan has guided Frampton to world title success and the current IBF champion overcame two knockdowns to defeat Alejandro Gonzalez Jr on points last month.
A mandatory defence against Shingo Wake is also part of Frampton's plans, but Hearn insists that "egos" have to be put to one side as the two camps attempt to agree a future fight.
"Carl has obviously gone to America and had a good fight out there, so he's doing okay of course, but it's difficult at the moment. Frampton's team believe they have an edge over Scott and they might be right, but it depends what happens. I would like to make the fight next, because the more success either one has, the harder it's going to be to make in the long run.
"Everybody wants the fight. I have said before in an interview, there will have to be some egos that are deflated to make the fight happen. Doesn't necessarily mean just from their side, could be from our side as well. Something has got to give to make that fight because we're not there yet.
"Scott is out there in America and we are talking most days, but we want to see that meeting with Bob Arum as well and see how likely the Donaire fight is for Manchester."
Kell Brook will also return to the ring in the coming months, with the IBF welterweight champion expected to defend his belt in October.
Diego Chaves is the 'front runner' for the fight and has already proved himself at top level, troubling Keith Thurman in a late stoppage loss, and also battled to a draw with Timothy Bradley in his last bout.
"We are looking at the end of October," said Hearn. "We're very close now to finalising Kell Brook's next opponent for that date.
"Not a lot of people want to fight Kell Brook. People in boxing know how good Kell Brook is.
"Keith Thurman is in the same boat as well. That fight between Brook and Thurman one day will be a huge fight, but they are not queuing up to fight Keith Thurman and they are not queuing up to fight Kell Brook. They are certainly not queuing up to travel from America to England to fight Kell Brook.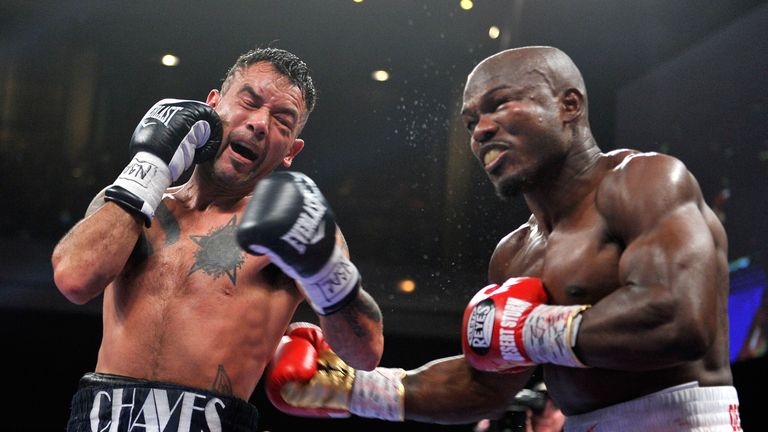 "Chaves, you've only got to look at his resume, he gave Keith Thurman fits in that fight and he stopped him late. He was winning the (Brandon) Rios fight before he got disqualified and drew with Tim Bradley in his last fight. He's a very dangerous fight.
"I think in terms of other fighters that big-name welterweights are fighting, Diego Chaves is right up there as a real tough opponent. He's probably the front runner right now for the end of October."