Andy Lee v Billy Joe Saunders has been pushed back to Manchester in October
Last Updated: 14/08/15 11:56am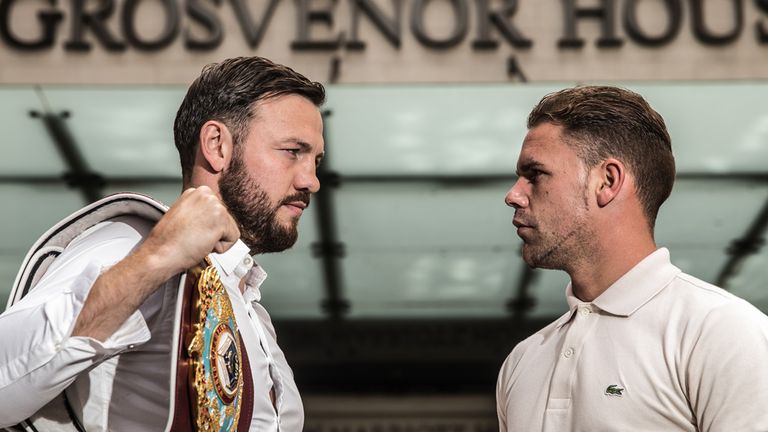 Andy Lee and Billy Joe Saunders' world-title showdown in Limerick has been postponed.
The WBO middleweight scrap was due to take place in Ireland on September 19 but has now been pushed back to October 10 and will take place in Manchester.
Champion Lee (34-2-1-KO24) has been struck down by a virus, giving trainer, manager and co-promoter Adam Booth, no choice but to call off the original plan.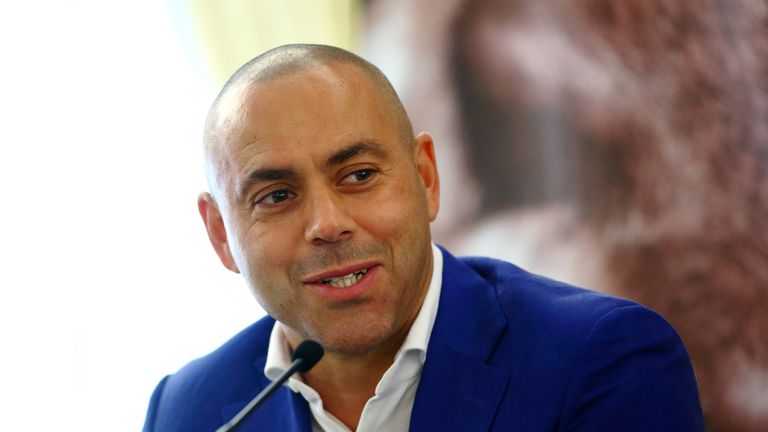 Obviously, Andy and I are gutted that this won't be taking place in Limerick
Adam Booth
"Obviously, Andy and I are gutted that this won't be taking place in Limerick," said Booth.
"If the virus had cleared, then maybe it could have. However, after speaking with Frank, my partner in the event, we decided that the risk was just too great on many fronts.
"We now move forward with a new date, a new venue, and like Frank, I have had many great nights at the Manchester Arena and we are looking forward to another. "
Booth got in touch with Saunders' (22-0-KO12) promoter Frank Warren, who has moved it back three weeks to what will now be a double-world title show.
Recently crowned WBO lightweight champion Terry Flanagan will make his first defence, with 135lbs contenders Derry Mathews and Liam Walsh as well as unbeaten light-middleweight Liam Smith, also on the card.
"With October being such a busy month in the boxing calendar and every Saturday having a show, we could not afford to wait until November and risk going outdoors," said Warren.
"The only viable option available to us was to move the fight to the Manchester Arena on the 10th October alongside Terry Flanagan's defence of his WBO Lightweight title in a show that is shaping up to be one of the best cards in years."
"It's a shame for Andy Lee that his dream of defending his world title in Limerick cannot be fulfilled now, but this being such a big fight neither boxer can risk going into the ring at anything less than 100%.
"Also, from Billy Joe Saunders' point of view he is in training camp in Spain and to not have a firm date for the fight would not be fair on him so Manchester is the best solution.
"This is a huge fight in whatever city it takes place and, as it has proved so many times in the past, the Manchester Arena is the ideal home and I'm sure it will sell-out with such a huge card taking shape."