George Groves will attempt to knock out WBC super-middleweight world champion Badou Jack when the two meet next month.
Groves and Jack go head to head at the MGM Grand in Las Vegas on September 12 on the undercard of Floyd Mayweather's fight against Andre Berto.
The bout represents Jack's first defence of the title he won by beating Anthony Dirrell on points four months ago.
The Stockholm-born champion has won 19 of his 21 matches to date – a record which has seen Jack sign with Mayweather Promotions, a further endorsement of his credentials.
But despite such associations, Groves – who hopes to fit in one more contest in 2015 after this one – is confident he can take the title inside the distance.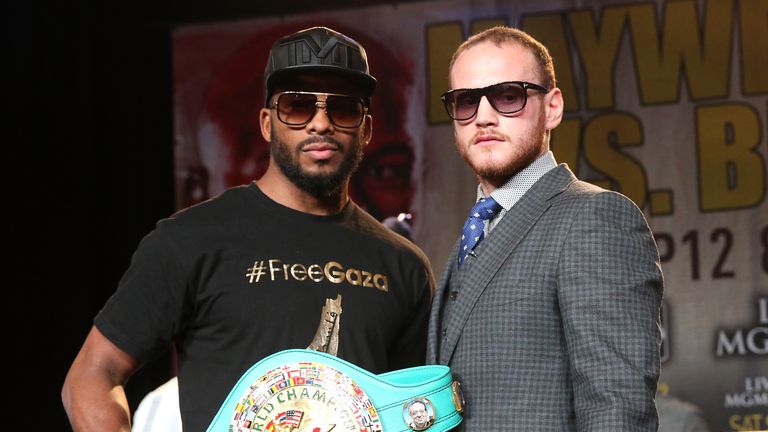 "I saw him win the title in Chicago in April and he's a good fighter – anyone in this level is a good fighter," he told Sky Sports News HQ. "Floyd Mayweather's team are winners but he's not going to be a winner on fight night.
"As good as he is, we know we've got a plan to beat him. He does everything well but nothing exceptional and I feel I'm better than him in all departments. Hopefully I'll win over a few American fans in the process.
"We've both been knocked out before and people will be looking at that. He got blitzed in one round and maybe he got caught cold.
"Defensively he's very good and he punches very well but there are gaps. I've boxed on so many away cards and I never plan on letting the opponent hear the final bell; the same goes for Jack."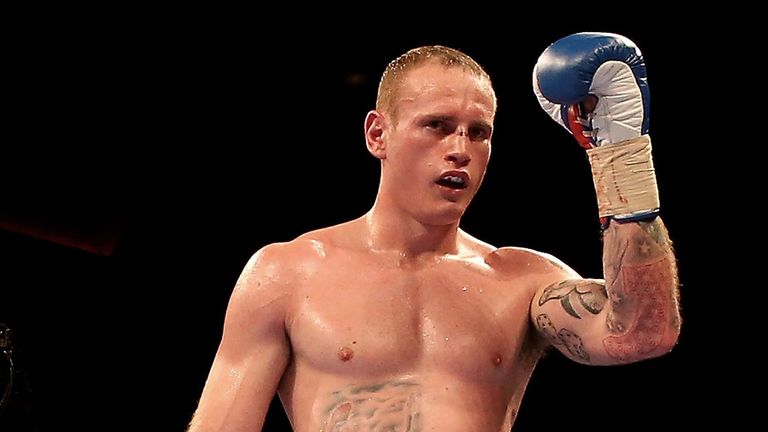 Groves has made a full recovery from the black eye, initially reported as a 'minor head injury', he suffered during a three-day spell training with the Royal Marines in late June.
"That's all sorted out," he said. "I think it was blown out of all proportion. I had a black eye but if you're a boxer like me you get them from time to time.
"I'm in a great place and I'm ready to rock. I feel like I'm in fantastic shape and it feels like I'm counting down the minutes."