Jamie Moore
Trainer & Pundit
Jamie Moore on Josh Warrington, Tony Bellew, Roy Jones Jnr and Back to the Future!
Last Updated: 03/09/15 10:05pm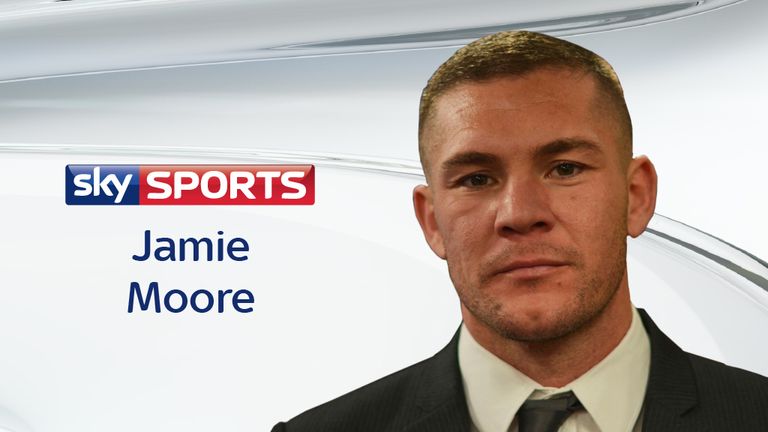 The season is back with a busy night in Leeds so Jamie Moore looks ahead, tells us how his sunny training camp has been going and says has not given up hitting the big screens...
Josh Warrington is taking on Joel Brunker knowing he needs to make a statement so quite simply, how do you see it going?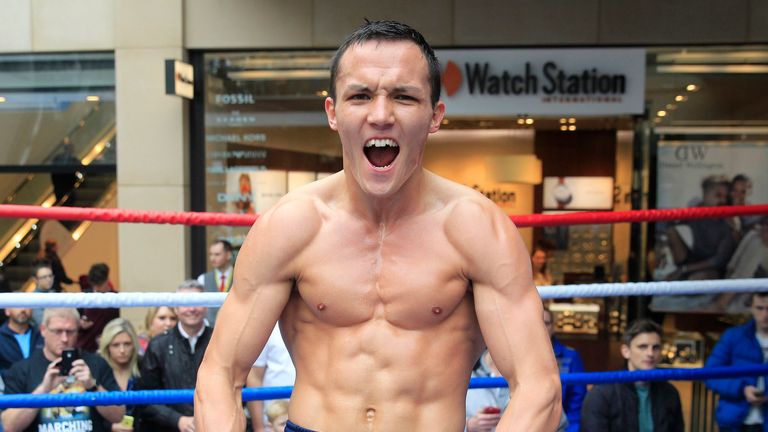 Jamie says: I can see why people will be comparing his performance with Lee Selby's against Brunker but this is a real risky move. Brunker is a decent come-forward fighter and it means it is going to be a cracking fight to watch but it is the sort where he could easily get caught and find himself in all sorts of trouble. I do think Josh Warrington will win because his workrate should outlast Brunker. But it is a big banana-skin.
I think Warrington can box better than we've seen in his last couple of fights and he is pretty good on the back foot and that might something we see. I do think though, inevitably, the pair will – sooner rather than later – end up standing there trading, and that is why I think Brunker could make it very close. This was never an easy fight and it is a bold move from Steve Wood and Eddie Hearn. Towards the end it could be nip-and-tuck, but I'm going for Warrington.
Tony Bellew is on the card too and he is up for it as always, but with trainer Dave Coldwell out in America with Jamie McDonnell, can that cause a problem?
Jamie says: I don't think it matters at this stage of his career. If it was a title fight then maybe,  but in a ticking-over fight like this, he'll be fine; he's probably OK doing his own corner. At the top level you always need someone from the outside looking in to pick up on things and pass on the information he needs to navigate the fight. I know Matchroom will be looking for a world title for Tony soon so he needs to keep busy, but this can't be a risky one.
Bellew loves to go for the knockouts but he is a mature guy and he knows how to make the most from what he's got and while he is a massive puncher, it has been the one thing that can cost him. But maybe the fact that Dave isn't in his corner will make him more cautious than usual and that could be a big positive. Add the fact that Tony Sims is a fantastic man to have in your corner, and one of the best in the country, and I can't see Tony slipping up.
One trainer that has gone abroad has actually taken his fighter with him. How have you and Ricky Boylan been out in Tenerife?
Jamie says: Ricky Boylan is on the September 12 card at the O2, so we needed to keep training and he bought a couple of mates out to keep him company! Andy Colquhoun has come and Jason Woods and Simon Clayton – AKA @claymakerbigsi – are also keeping them company. Two of them are training, two are just here to keep them company because they knew I was on a family holiday. Andy's not in action until October but he needed to train out here as well, not just Ricky.
The gym we're using is where I used to train, do a few weeks and run up the mountain, so I've got to know people out here and it has been great because the Walsh brothers have been out here and Ricky has been sparring with Liam Walsh, which has been cracking.
Andy Colquhoun is one of my fighters and he's a light-welter so it's been great. There has been plenty of running – including my first run since what happened. Ricky has been out here before so we both know the facilities and the people, so it's worked really well.
Roy Jones Jr is fighting in Liverpool next week at the ripe old age of 46 but is that the sort of thing you want to see from former greats still doing after all these years?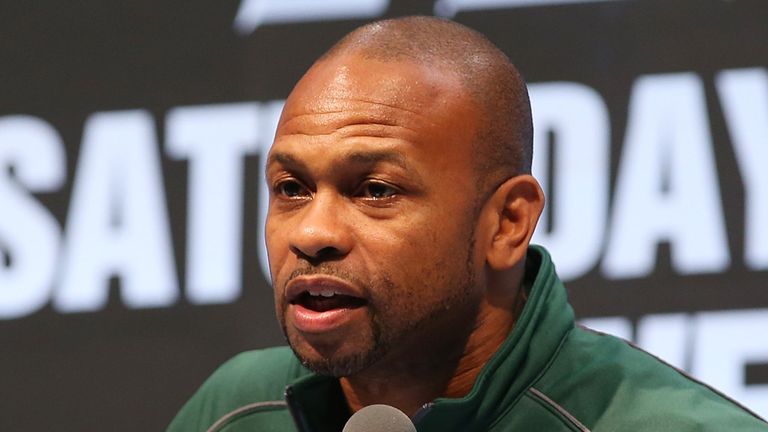 Jamie says: Well, Bernard Hopkins seemed to get better with age, with his footwork and his defence improving, but the one thing that made Roy Jones so good was his speed and his reflexes and that is the first thing that goes with time. He never adapted his style to cope with that. I don't want to see fighters who were so good to watch back in their days, look so bad.
We don't know why we do this brilliant but crazy sport but it takes a special sort of person to do it. It also takes a special person to know when it's time to walk away and go through with it. I am sure if you ask Roy Jones he'd say 'it's my life, I'll do what I want' and he is right but my personal opinion – I was such a big fan and have so many good memories of him, I don't want to see him get hurt. I won't be buying a ticket.
And finally... our colleague Glenn McCroy is hitting the boards and Tony Bellew is now a film star thanks to Creed, so if you could get a role in a movie remake, which one would you want?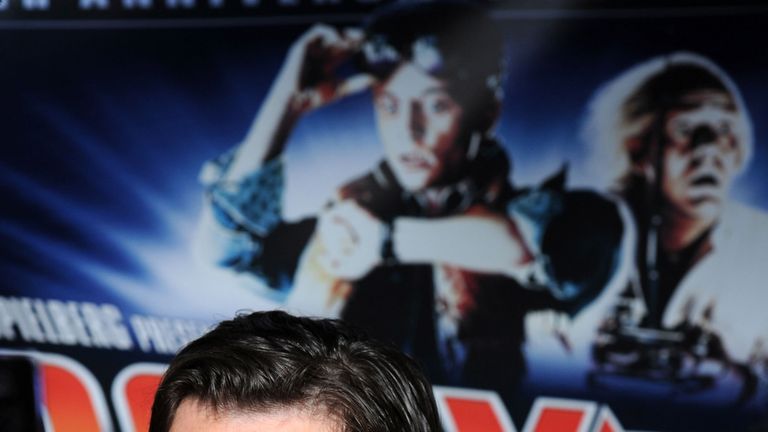 Jamie says: Well I've not been in a film or on the stage but don't forget, I have been on TV in Peaky Blinders last year. I was playing a gypsy in the 1930s and it was brilliant! Some of them are now famous but I was one of the gypsies who got bashed up and his face slashed. 
But if I could go and play any role in any film and they were doing a remake, it would love to play Marty McFly in Back To The Future. I could watch those films over and over again and the ringtone on my phone is Back to the Future.
When I was a kid, I thought Marty McFly was a real dude, with the skateboard and all that, so I would probably be a geekier version. And I would definitely need some skateboard lessons.