Dillian Whyte stopped Brian Minto in three rounds to set up his British title fight with Anthony Joshua
Last Updated: 13/09/15 1:18am
Dillian Whyte stopped former world title challenger Brian Minto in three rounds to set up a British heavyweight title clash with bitter rival Anthony Joshua.
The 27-year-old Londoner moved to 16-0-KO13 with an emphatic performance, knocking the brave American down once in the first and finishing it in the third.
It wasn't a flawless performance from Whyte as he took several shots from Minto, but the natural power told soon enough as Minto was floored on the bell at the end of the first by an overhand right.
The man from Pennsylvania, who lost his bid to take Marco Huck's cruiserweight world crown in 2010, regathered himself admirably and enjoyed a more promising second round during which he connected several times with right hands of his own.
It proved merely a stay of execution, though, as Whyte found the mark with a withering short right that wobbled the visitor's legs. He sensibly took a knee and failed to make the count - drawing harsh boos from the crowd.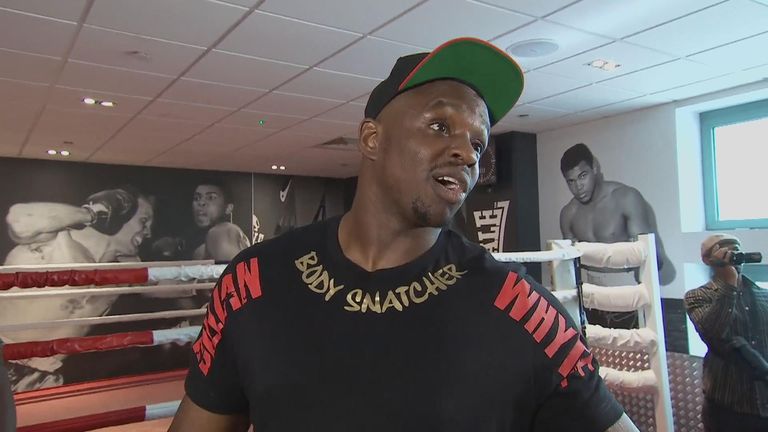 I'll show up in December, don't worry about that. If it was on one arm or one leg, I'll show up in December.
Dillian Whyte
There was concern afterwards when Whyte mentioned he had been carrying a shoulder injury that had disrupted his training and prevented him from utilising his left hand to its best effect - but he remains adamant that he will not back out of the showdown with Joshua.
Whyte told Sky Sports: "It was alright. I did my shoulder so I wasn't throwing my left hook or jab a lot. I went right hand crazy because I don't make excuses out of injuries. I show up and fight.
"It wasn't the cleanest, but I did get the job done. My trainer said that round was terrible but he knew I was carrying a heavy shoulder injury. I'll show up in December, don't worry about that. If it was on one arm or one leg, I'll show up in December.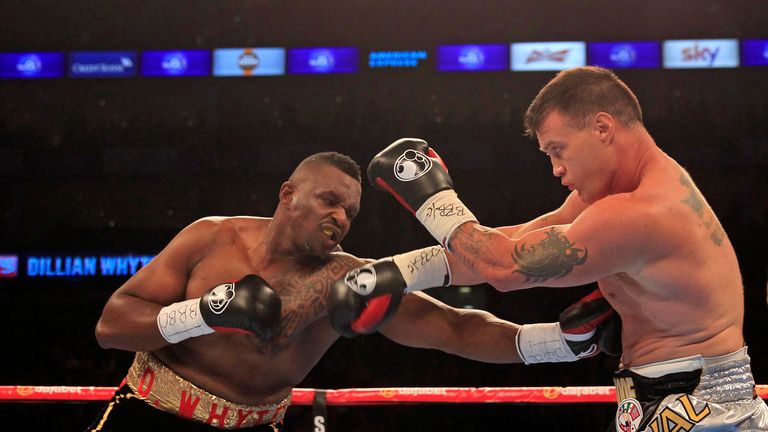 "We were working on the jabs, one-twos and the triple jabs. I was disappointed because I felt my shoulder and I had to try something else. I'm not a guy who throws a lot of right hands - I normally throw my jab and left hook.
"I know the Joshua fight is going to be a good, hard fight but I don't want to fight guys with a losing record, when they're mentally already beaten. I'm in the game to put on good fights, test myself and reward the fans that supported me through my suspension."