Peter Sims is a trainer on the rise and maintains close links with his brother Tony
By Ike Robinson
Last Updated: 02/10/15 5:00pm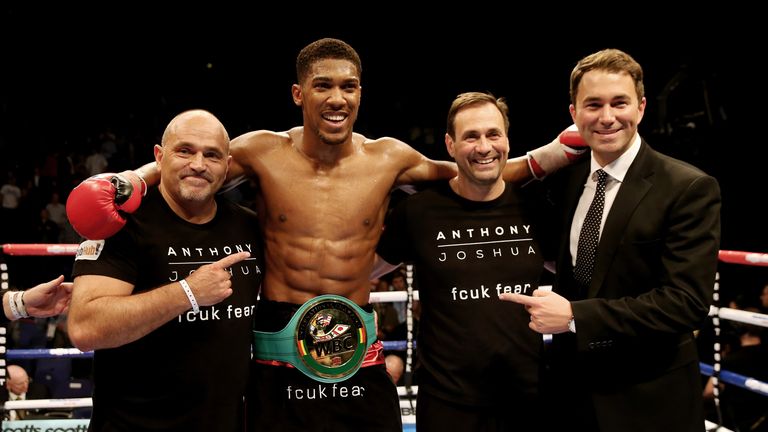 The Sims brothers - Tony and Peter - are two of British boxing's most recognised corner men and are heavily involved with some of the sport's hottest prospects.
Having helped the likes of Darren Barker to world title glory, older sibling Tony trains some of the  UK's biggest names such as Anthony Joshua, Kevin Mitchell and Ricky Burns - while Peter has branched out from being a cuts man to train his own stable.
Although he now has young guns Lucien Reid, Ben Hall and Craig Richards under his sole tutelage as well as more experienced campaigners Dean Byrne and Tony Conquest, Peter says the link with his brother is as strong as ever.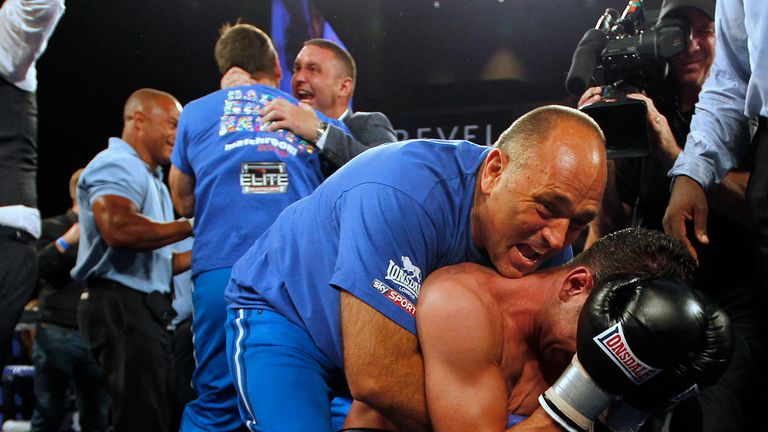 He told Sky Sports: "Tony and I are just as close now and work together a lot. Last week I took my guys to Tony's gym and they sparred his guys - Ben Hall sparring Ted Cheeseman and Craig Richards sparring John Ryder. Then Tony brought his guys here after that. We go back and forth as it's just down the road.
"It's the only time you'll ever see us in opposite corners, which is interesting for people coming in to the gym and seeing us battle our fighters against each other. Obviously we're half-listening to what each other is saying too - ear-wigging so we can counteract each other.
"We're one team. I pick his brains when I've been offered a fight for one of fighters. He'll then take a look at it for me. If we have any disagreements, I think we're past it getting physical - I don't think he'd want to move up to super-heavyweight to face me!"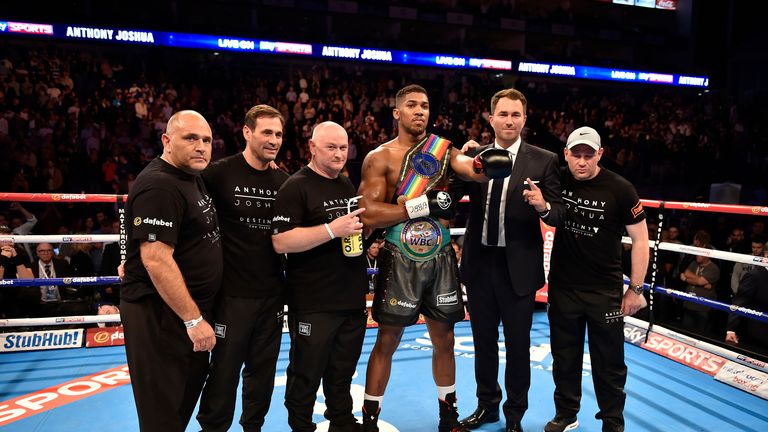 If we have any disagreements, I think we're past it getting physical - I don't think he'd want to move up to super-heavyweight to face me!
Peter Sims
Growing up in the boxing hotbed of Bethnal Green, things weren't always so calm and peaceful between the two…
Peter added with a smile: "We used to have absolute wars. I used to win them of course, but Tony will probably disagree.
"We were a single-parent family because our Dad lived in America. Our Mum used to work night shifts and me and Tone used to move all the furniture to the side of the front room to make a ring, and then get the gloves on.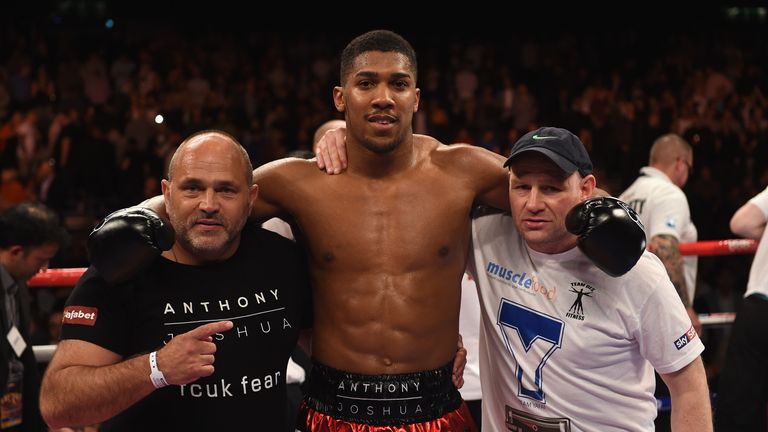 "We'd have very proper wars. I'm talking 15 - 20 round battles. No headguards and 6oz or 8oz gloves. We'd have our sister Tina as time-keeper. There was no need for a referee because there weren't really any rules.
"It always seemed to end up with me taking my gloves off and grabbing the nearest object - either from the kitchen or an ornament from the front room. I'd chase him round the house with it."
The pair have several big nights for their young fighters on the horizon. Hall, Richards, Cheeseman and Ryder are in action at York Hall on October 10 while Peter's towering featherweight Jimmy Connor fights the following weekend.