With Halloween upon us we have comprised a list of the scariest boxers to enter a professional ring. See if you agree...
10. Naseem Hamed (36-1-KO31)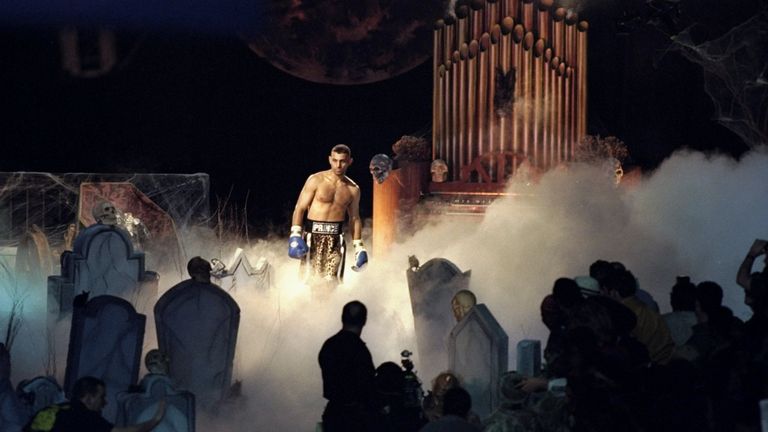 He didn't leave much to mystery with his loud mouth, but it was his famous graveyard ring walk on Halloween 1998 that cemented 'Prince' Naseem Hamed's place on the list.
With Michael Jackson's 'Thriller' blaring over the PA system, the WBO world featherweight champion from Sheffield strutted into the arena in Atlantic City and proceeded to dance through a theatre-set graveyard, punching off the heads of zombies on his way.
Hamed went on to defend his title via a comfortable unanimous points decision over Ireland's Wayne McCullough.
9. Bernard Hopkins (55-7-2-KO32)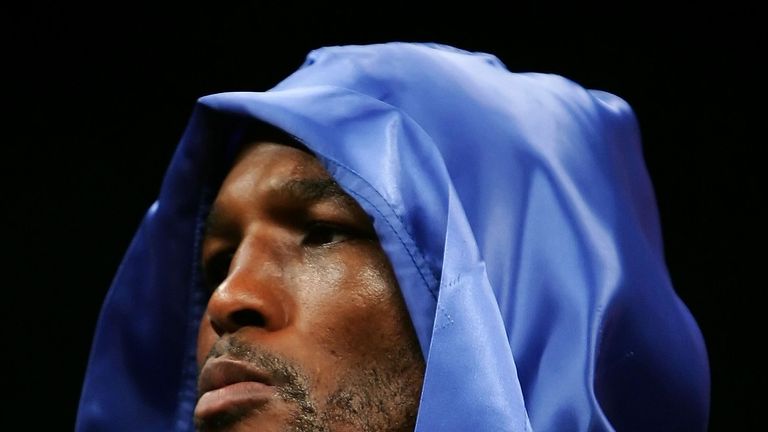 The first thing about Bernard Hopkins that makes him slightly scary is the fact the man doesn't seem to be at the mercy of time. He is the oldest fighter to win a world title and has broken his own record twice; most recently when he became IBF and WBA (Super) light-heavyweight king in April 2014 at the age of 49 by defeating Beibut Shumenov.
Hopkins originates from the housing projects in Philadelphia and following a tough upbringing, it was in prison that he discovered his passion for boxing - turning professional after being released in 1988.
The man now known as 'The Alien' has been abrasive and confrontational in interviews and all this is before you mention his relentless style of fighting.
8. Gerald McClellan (31-3-KO29)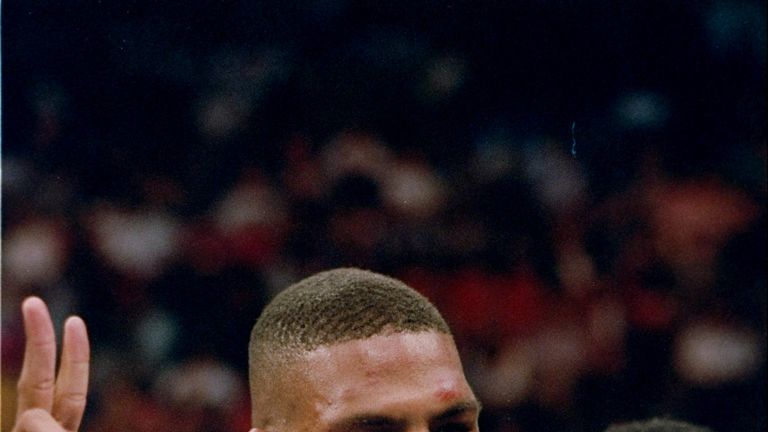 Prior to that tragic night of February 25, 1995, when McClellan was left with debilitating injuries from a brutal bout with Nigel Benn, the American had been scaring the middleweight division on a global scale.
The G-Man's rise to the WBC world title could hardly have been more emphatic. Eight of his 10 fights prior to that fateful night in London had ended in first-round knockouts in his favour. His punching power was ferocious, as Benn discovered when knocked through the ropes in the first round.
There was an air of menace surrounding McClellan in interviews. He said after demolishing Gilbert Baptist inside two minutes in 1994: "This is a rough sport, a rough game and you've got to be tough. The good guys don't make it in this game."
7. Carlos Maussa (20-5-KO18)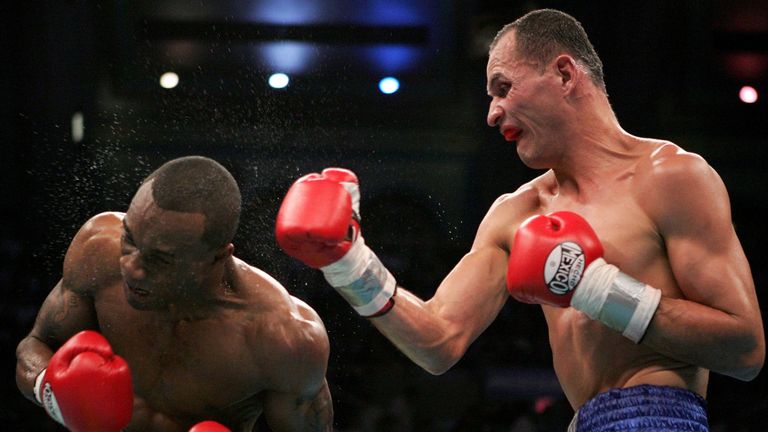 Although much like Hamed, Maussa makes this list primarily on the basis of a one-off 'gimmick' relevant to Halloween, the Colombian had a more intimidating air about him than the Sheffield superstar.
On June 25 2005, Maussa shocked Atlantic City and Vivian Harris to become WBA super-lightweight champion - but it was the manner of victory which raised eyebrows. He connected beautifully with a short-left hook flush on Harris' chin - sending the champion staggering to the canvas. With Harris' head resting under the bottom rope, Maussa attempted what some called a 'coffin punch.'
Maussa's early-career knockout record is quite frightening in itself - he stopped his first 14 opponents inside four rounds, including a US debut against Henry Matos - but he would immediately surrender his world crown to Ricky Hatton following the Harris victory.
6. Nikolay Valuev (50-2-KO34)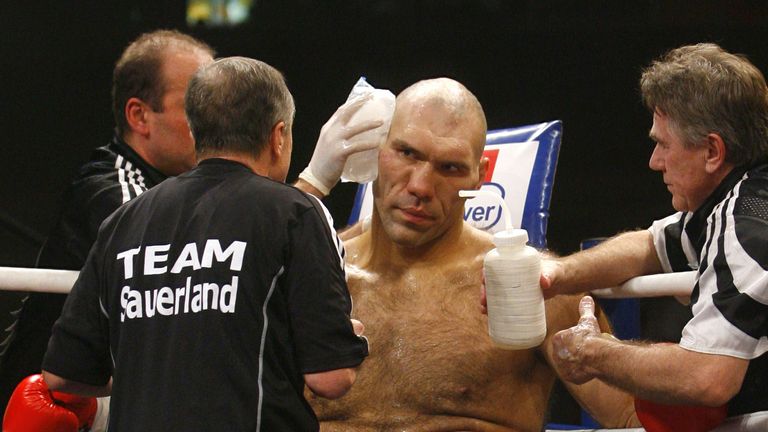 A man mountain. There was something medieval about the sight of world heavyweight champion Valuev. He appeared as if a champion warrior who could sustain any kind of human attack. At 7ft tall and never entering a professional ring weighing less than 310lbs, sensible men would refuse to fight him.
The Russian fought all over the world in the early stages of his career - Germany, Russia, USA, Australia, Japan and the Czech Republic - and it was not until his 31st consecutive victory that he became champion of his country.
On December 17, 2005, Valuev outpointed John Ruiz to become WBA world champion and regained the belt against the same opponent following his first career defeat to Ruslan Chagaev. His second would be the last fight of his career - another points loss to Londoner David Haye in November 2009.
5. Nigel Benn (42-5-1-KO35)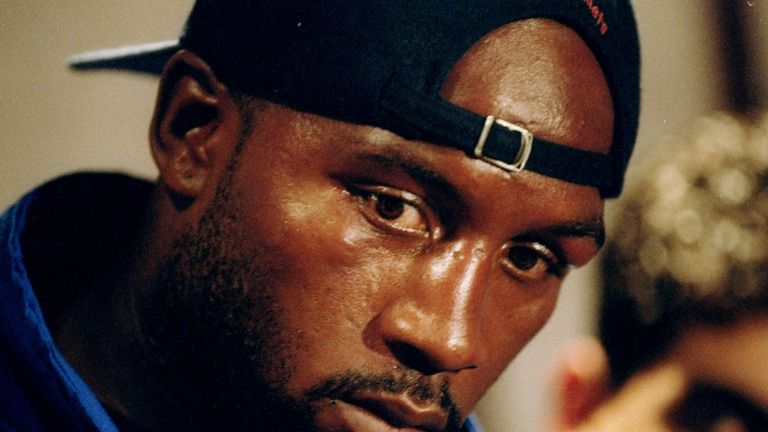 'The Dark Destroyer' hailed from Ilford and will be remembered as one of the middleweight division's most exciting ever fighters. He was an Army champion, having served in Germany and Northern Ireland. His knockout record speaks for itself - no man took him the distance in his first 22 fights and only three made it past two rounds.
Michael Watson was the man to halt his march but Benn regrouped and blasted aside Doug DeWitt in the eighth in April 1990 to clinch the WBO world title - defending it with an astonishingly-brutal one-round demolition of Iran Barkley four months later.
Although he lost that crown to Chris Eubank at the end of that same year, Benn would become a world champion again up at super-middleweight, where his punching power showed no signs of diminishing.
4. Sonny Liston (50-4-KO39)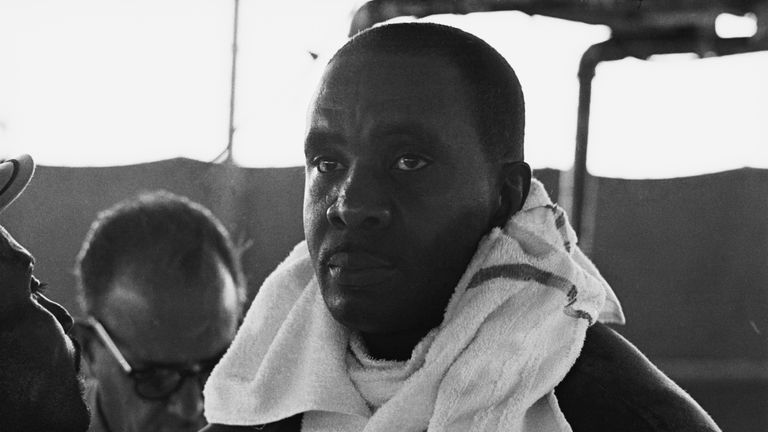 One of the most brooding presences seen in a boxing ring. As thick-a-set six-footer as you are likely to see, Liston had grown up primarily in St Louis, Missouri and reflected on his tough childhood: "The only thing my old man ever gave me was a beating."
Liston discovered boxing in prison and upon his release, captured the Chicago Golden Gloves heavyweight title before turning professional in 1953 - kick-starting a rise that would see many avoid him until he was able to justify their fear by battering world champion Floyd Patterson inside a round on September 25, 1962.
Liston repeated the trick to confirm his status as the most feared fighter on the planet and although Muhammad Ali immediately beat him twice, Liston would stop another 14 opponents before calling time on his career in 1970.
3. Gennady Golovkin (34-0-KO31)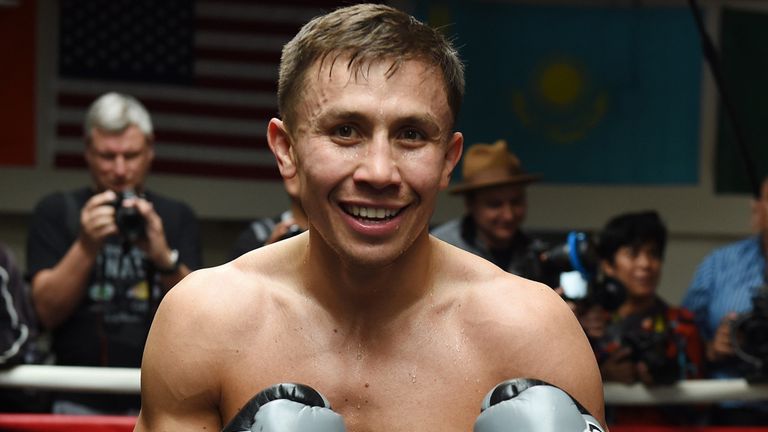 Some say his beaming smile makes him look like a foreign exchange student who wouldn't say boo to a goose. The thing is, that grin is usually seen while his latest victim is crumpled in a heap by the ropes. Golovkin is a smiling assassin.
Nobody looks like stopping him at the moment. David Lemieux is one of the middleweight division's biggest punchers and caught the Kazakh flush several times. to no effect. What came back was scary for its power but even more scary for its accuracy.
Although Golovkin is now arguably the biggest name in the sport and fighting him would represent one of the biggest pay-days, the queue to face him isn't huge and there's no need to wonder why.
2. George Foreman (76-5-KO68)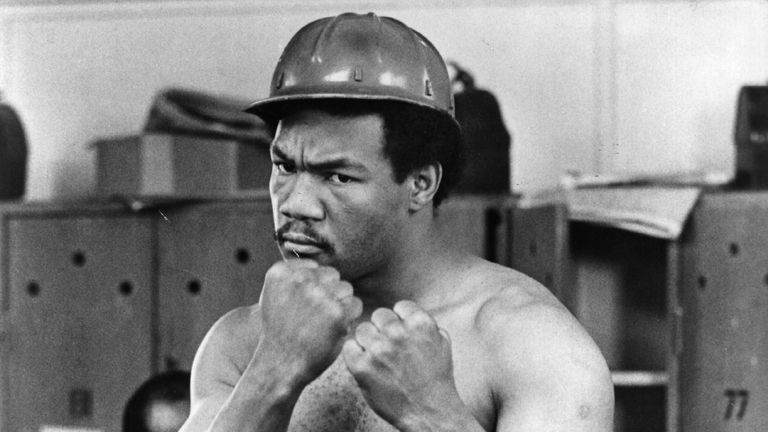 In the years that preceded possibly the most famous bout of all time - the 'Rumble in the Jungle' - Foreman had built a reputation as a knockout machine who had in his grasp a one-way ticket to heavyweight domination.
After winning gold at the 1968 Olympics, the colossal Texan made his professional debut the following year and proceeded to decimate all who stood in his way. By the time he faced Muhammad Ali in October 1974, Foreman was unbeaten in 40 bouts and only three men had been able to take him the distance.
A man of few words before defeat in Zaire - and silence made him more threatening - Foreman rebuilt his career after a year and a half out of the ring and until Hopkins, was the oldest world champion ever having beaten Michael Moorer in 1994 at the age of 45.
1. Mike Tyson (50-6-KO44)
Perhaps the most ferocious fighter to step into a professional ring. His problems outside of the sport have been well-documented, but inside it he was intimidation personified. Speed, work-rate and power in abundance: the sight of the young Tyson going about his business remains one of the most awesome.
The self-proclaimed 'Baddest Man on the Planet' recorded 12 first-round stoppages in his first 16 professional fights and the emphasis with which he became the youngest ever world heavyweight champion at the age of 20 in 1986 - overwhelming Trevor Berbick in the second round - will live long in the memory.
As his personal life began to unravel, the unfancied James 'Buster' Douglas shocked the world by stopping Tyson in the 10th in 1990 - Tyson's first defeat in his 38th fight. But despite that loss of aura there were still memorable nights to come. Some of course, were memorable for the wrong reasons, as Evander Holyfield can confirm.