The Executioner, the Boogieman and the Ghost are among boxing's most nightmarish nicknames
Last Updated: 31/10/15 6:53pm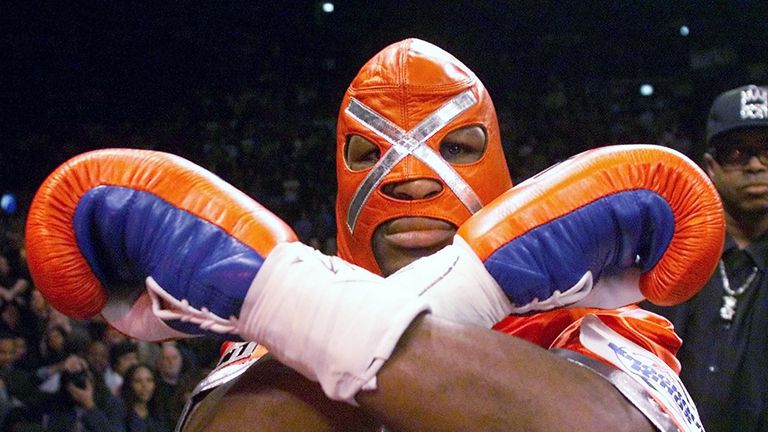 Halloween is upon us so you will see plenty of scary costumes but will people be adopting new nerve-wrangling names to frighten us on the night?
Well, boxers have been tricking and treating us for years and when it comes to 'marish monikers we have picked 10 of the best... or the worst! In no particular order, here are some of  the horror-friendly handles...
The Executioner
He is as scary and long-lasting as any boxer there's been but Bernard Hopkins' nicknames simply add to the intrigue. A few years ago, his first nickname B-Hop-ped out and The Executioner entered behind the sinister addition of a hangman's mask. Crossing the arms whenever he could, Hopkins eventually axed the Executioner before his fight with Karo Murat two years ago. It was five days before Halloween when the Alien landed...
The Bodysnatcher 
There is something sinister when the monicker matches the man when he's in the ring, and Mike McCallum is the classic and frightening example. The Jamaican middleweight owned the hardest bodyshot in the business back in the 1980's and 90's. He was a three-weight world champion and took on and beat the best, including Julian Jackson, Herol Graham, Steve Collins and Michael Watson, yet there was one fighter's body he couldn't snatch - James Toney, who called Lights Out on the Bodysnatcher's career. 
The Boogieman
Spell it how you like, everyone knows the Boogieman is bad news. In name alone he was supposed to scare bad kids so much, they would turn good. Jesse Ferguson wasn't quite as scary, and if ever there was a heavyweight gatekeeper, it was he - the likes of Mike Tyson, Hasim Rahman, James Smith, Oliver McCall and Britain's own Frank Bruno proved the Boogieman's name was worse than his fight.
The Bonecrusher
James Smith is one of the fighters whose first name we've forgotten. But the bottom line is Bonecrusher was his name and crushing opponents was his game. The American heavyweight will be remembered for slowly and surely grinding down Frank Bruno, and he could punch a bit as well. Regardless of the result, everyone knew they were in for a long, hard night. Just ask Tony Tubbs, Tim Witherspoon and Mike Tyson who all claimed the points but came nowhere near to crushing him inside the distance.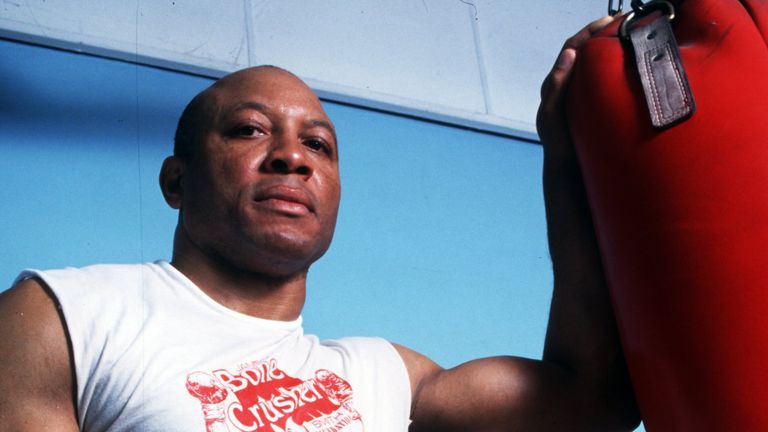 The Vampire 
He didn't bite anyone's ear - that we know of - but Wilbert Johnson was the sort of showman this sport still needs. The middleweight from Middletown, Ohio, had an average career in the ring but was far from the middle of the road when it came to his name. He had his two front teeth missing, giving him the famous fang-look but the 1980s scrapper took it further than that. The Vampire was carried to the ring in a coffin and literally rose into the ring wearing a black cape, sporting that sinister smile. There can be few fighters who looked friendlier with the mouthguard in.
Six Heads
Not quite a Halloween costume in the making but a nickname that spread fear - out of the ring at least. The late Andrew Lewis was not claiming to be something from another planet but his punches would leave you with multiple vision. Or at least several sore bonces! The Guayanan moved to New York and hit fame when he took on the the rough and tough WBA welterweight champion Ricardo Mayorga back in 2001, only for the fight to end as a no-contest due to a cut... not all Six Heads, only one of them. The rematch the following year saw Six Heads knocked out in five.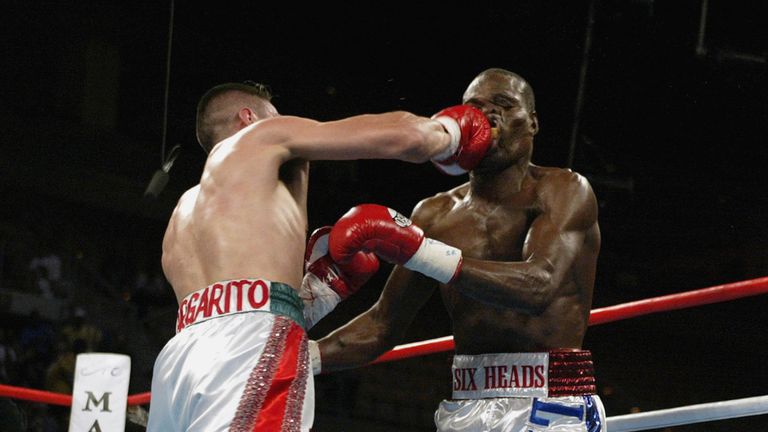 The Nightmare 
We've all had bad dreams but on a dark night, you do not want to bump into a 6' 3" heavyweight like Chris Arreola before bedtime. The California fighter failed to grab Vitali Klitschko's WBO title in 2009 and missed out on the vacant WBC belt last year when he was stopped in six by Bermane Stiverne. But the Nightmare has returned and with 18 out of 31 of his KOs coming inside three rounds you know the night could be short.
The Ghost
Robert Guerrero might look paler than plenty world-title winners when it comes to fight time but he has been seen before - and will be seen again - which puts him ahead of any other ghost. The welterweight was given his alias due to his elusiveness in the ring, when kids would ask "where did he go? He's like a ghost! Now you see him, now you don't". Floyd Mayweather, Keith Thurman and Gamaliel Diaz might have beaten him but they struggled to catch him clean over 12 rounds.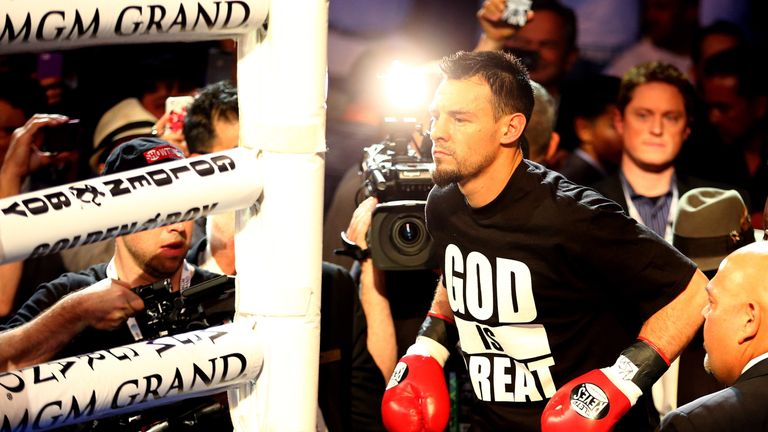 The Living Death
Lew Jenkins is not the first fighter with two nicknames but when you switch from the Sweetwater Swatta - where he lived in Texas - to the same moniker used by a 1920s silent movie, a  modern-day horror film from Korea or a German rock band of the 1980s, you are going to spread fear throughout the land. The lightweight boxed 119 times in 20 years and served in World War II before resuming his career. The Living Death passed away in 1981, a day before Halloween. A remarkable man who had more than an amazing moniker to his name.
Blood
It is part and parcel of boxing and not many of us actually like it but when one fighter chooses it as their nickname, you probably want to keep your lights on - and certainly don't go out shopping after dark. Mitch Green was a New York heavyweight who had taken Mike Tyson the distance in May 1986. Green wanted a rematch but was denied it so when he learned Tyson was out in Harlem doing some shopping, the red mist descended. Green allegedly threw a punch in the scuffle but in the end Tyson cut loose and the Blood's nose needed five stitches.