George Groves may prove himself a Renaissance Man under new trainer Shane McGuigan
By Isaac Robinson
Last Updated: 26/01/16 12:28pm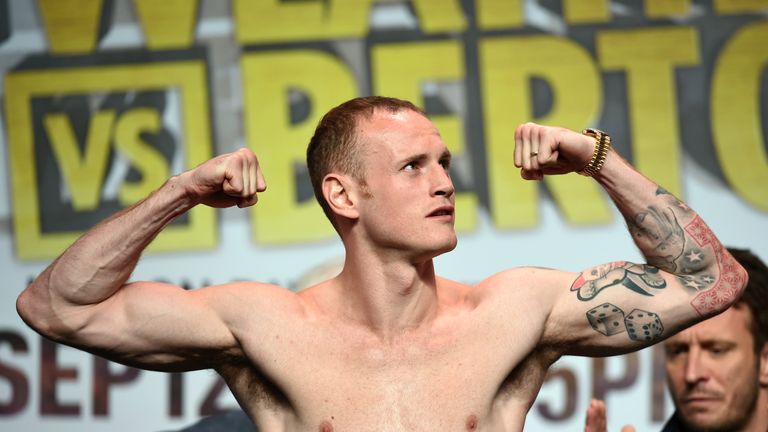 George Groves returns this weekend under the guidance of new trainer Shane McGuigan and Isaac Robinson looks at what we can expect.
Saturday evening marks a potential turning-point in the career of three-time world super-middleweight title challenger George Groves, who will have Shane McGuigan in his corner for the first time as he headlines London's Copper Box Arena.
While IBF world super-bantamweight king Carl Frampton remains the diamond in McGuigan's crown in terms of longevity and world champion status, the additions of Groves and former world heavyweight champion David Haye are further signs of his growing force in British boxing.
Haye's recent return to action after three-and-a-half years out, a one-round demolition of Australia's Mark de Mori in front of a packed O2 Arena, could hardly have been more impressive. Against Andrea Di Luisa (18-3-KO14), Groves will be hoping for a statement of comparable emphasis.
Although Groves' record is just three victories better than the Italian's, the level of opposition is markedly different. The Saint's only professional defeats have come at the hands of world champions Carl Froch (twice) and Badou Jack. European title level has thus far been the pinnacle of Di Luisa's career.
So, with Haye setting the tone for McGuigan's new signings, Groves is widely expected to follow suit. What can McGuigan have changed, if Groves requires change?
Of his three defeats, you could argue that only the second - an eighth-round knockout defeat to Froch at Wembley - represented clear-cut failure. He had boxed beautifully until that controversial stoppage in their first bout and September's points defeat to Jack was a split decision. So has Groves simply been unfortunate or found lacking at the very top level?
After the verbal warfare with Froch that captured the attention of a nation, many have been quick to dismiss Groves and revel in his near misses. But if McGuigan succeeds in breaking a seemingly vicious circle then based on talent alone, Groves can secure a fourth shot at silencing critics.
Technically, there are few who could doubt that Groves is gifted. Early in his career and for much of the first fight with Froch, we saw him back his reflexes and hand speed, peeking into 'the pocket' in a trademark crouching stance and looking like one of the sport's more natural operators.
Needless to say, getting stopped and then knocked out cold in a rematch at a packed Wembley is going to make you rethink your tactics.
Against Jack, any confidence Groves had built up in post-Froch victories over Christopher Rebrasse and Denis Douglin seemed to be destroyed by a first-round knockdown. Although he recovered admirably and went the distance, for the remainder of the bout he looked bereft of his fluency, understandably tentative and cautious over range.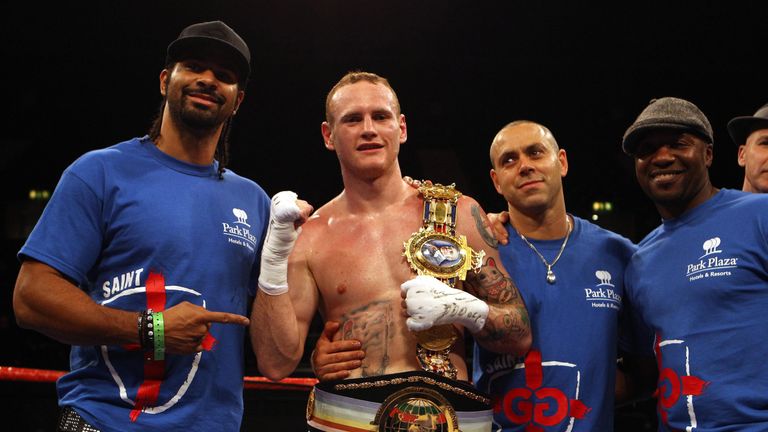 It was a disappointment too many for the man who trained him for all three title tilts, Paddy Fitzpatrick. Whether the Irishman fell short of the mark as a trainer or whether he was removed primarily because he embodied Groves' defeats only the pair of them will know. What matters now is whether McGuigan can embody Groves' renaissance.
Psychologically, Groves appeared spectacularly strong ahead of the first Froch challenge. His verbal victories over The Cobra probably contributed to his success at the start of the fight. Conversely, he appeared uncomfortable and vulnerable ahead of the rematch as if his first defeat had confiscated some of his inner belief. Gone was his ability to irritate Froch with serenity.
Unless and until Groves meets reigning IBF world super-middleweight champion James DeGale again, it's doubtful he'll be engaged in oratorical warfare as deeply as he was during the Froch saga, but it's tough to separate Groves' mental state from his ability to produce his best.
The signs have been promising. Surrounded by a world champion in Frampton, a familiar older gym-mate in Haye and unbeaten prospects Josh Taylor, Josh Pritchard and Conrad Cummings, Groves is part of a flourishing gym once again and is already talking about a new lease of life.
McGuigan - born the same year as Groves - is equally enthusiastic and has outlined his plan to not only turn his new fighter into a world champion, but to unify the entire super-middleweight division.
Some may scoff at the notion, but if his new trainer can instill in him a renewed sense of confidence and help him rediscover the power in his right hand, it's not too hard to at least imagine him back in that crouch, breezing to a world title at the fourth time of asking.
Groves is just 27 years old. He's already fought at Wembley and the MGM Grand. Now with a new trainer and under the slightly less dazzling lights of Hackney's Copper Box, a fourth assault is about to begin.