Jimmy Lennon Jnr believes over one billion people could be watching when Floyd Mayweather and Conor McGregor go head-to-head.
The legendary MC will be introducing the two fighters at the T-Mobile Arena, in Las Vegas, on August 26, which you can watch live on Sky Sports Box Office.
Lennon Jr has been involved in some of boxing's biggest occasions and with promoter Lou DiBella suggesting Mayweather-McGregor could draw in over a billion viewers, the master of ceremony believes it could be even bigger than anything he's worked on.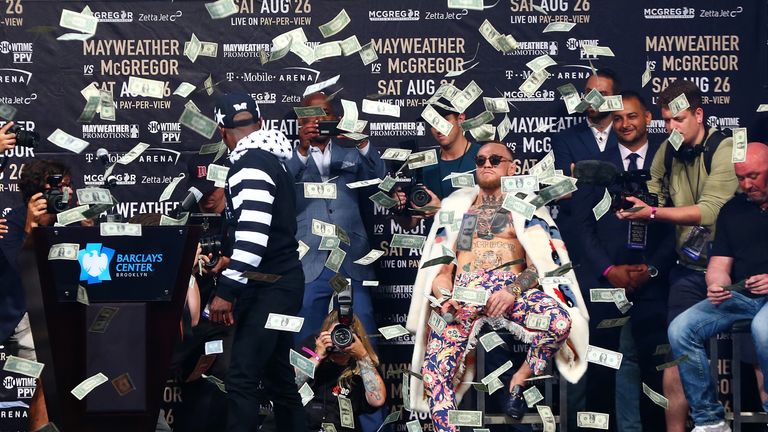 "There will be an excitement a buzz like there's never been before," he told Sky Sports.
"I think the world is tuning in to this event. I also can't wait to introduce the fighters, sit down and see what happens.
"I talk to so many people and they keep running through the scenario of what will happen. I think round one is very telling so I am looking forward to getting out of the ring and sitting and watching it.
"It makes me feel great, the bigger the stage the more I like it and it makes it a lot more fun.
"We've had some big fights before when China tune in the crowd suddenly becomes larger, but this fight, this event has so many people from different walks of life and so many different countries, it's gong to be huge.
"It's like no event, it's so special and maybe over a billion will see it."
Lennon Jnr teamed up with Michael Buffer to call Mayweather and Manny Pacquiao's 'Fight of the Century' two years ago and has been involved in other historic fights but sees the August 26 fight, carrying the sort of mystique that will put it right up there.
"Mayweather-Pacquiao was very big," he said.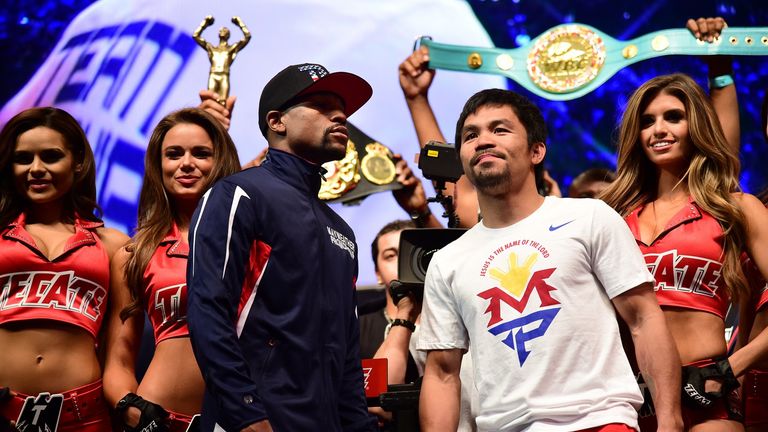 "Tyson-Lewis was very big, Julio Cesar Chavez-Greg Haugen had a crowd of 135,000 so that was special in a different way, and all the Tyson fights were very special.
"They had large crowds and TV audience and this sort of reminds me of that because you never knew with Tyson what was going to happen and really I don't know what is going to happen in this one."