Is Tony Yoka following in the footsteps of Anthony Joshua?
By Matt Horan
Last Updated: 18/06/18 4:50pm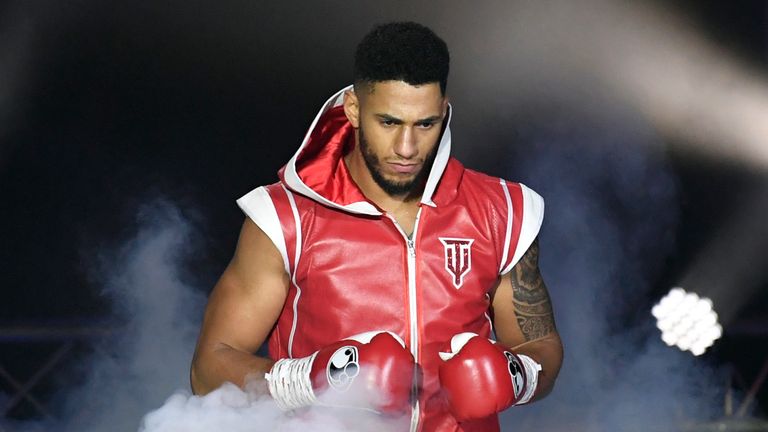 Tony Yoka and Anthony Joshua both own Olympic gold medals, but for now, at least, despite their numerous similarities, the two are at different levels of the heavyweight spectrum…
It is almost six years since Joshua captured the heart of a nation at London 2012, a dramatic victory over Roberto Cammarelle, the start of what has been a remarkable journey since. Three world titles already lay in his grasp while a shot at undisputed world domination in boxing's blue riband division against brash American and WBC champ Deontay Wilder seems just months away.
This rise of 'AJ' has been an unparalleled one, embodied by record-breaking nights and sensational moments, but now there is a new kid on the block, a man across The Channel, nicknamed 'The Conquest', who picked up Joshua's Olympic gold in 2016 and has begun his journey in the paid ranks with the hopes of soon following in the footsteps of the famed Brit.
Born out of Paris, Yoka is currently four victories into his fledgling career and the unbeaten 26-year-old will hope to mark his first year in the professional format with a win over popular Doncaster heavyweight David Allen at the Dome de Paris-Palais des Sports in the French capital this Saturday night.
His five opponent so far, all with more wins to their name than losses, have a combined record of 55-15-7, but although Yoka is quickly striding through the ranks and already competing over ten rounds, it is a sensational amateur pedigree, populated with star-studded names, that has left many raving about the French protégée.
'La Conquête' actually achieved more than Joshua, who admittedly came into boxing late, in the unpaid game but it is the adversaries he beat along the way that helps paint a picture of the oversized division's next leading contender. A 2010 Summer Youth Olympics gold against future WBO champ Joseph Parker, World Championship gold in 2015 after beating current starring prospects Filip Hrgovic, Joe Joyce and Ivan Dychko along the way, and then, of course, Olympic success, albeit controversially, with another win over Joyce, becoming France's first super-heavyweight gold in history.
Indeed, those several names alone suggest the future of the heavyweight scene is a promising and talent-filled one and it may be Yoka who is the best of the lot, but to achieve what Joshua has done and what many have failed to do over the years will be no easy task.
Alongside their Olympic triumph, the comparisons between 'AJ' and the younger Paris star seem endless. Both have an endearing, smiling, aura; a clean-cut, ambitious appearance that appeals to the masses, while a favourable investment and major promoter backing means their paths to the top would hopefully be similarly void of complications and disruptions. But how do they compare from a pugilistic point of view?
Well, it's Yoka who has a one-inch height advantage over Joshua and, going by the weights they both previously fought at, there isn't much splitting the pair who hit the scales at around the 240lbs mark. Whether the Frenchman, whose boxing ability is undoubted, has the shuddering and fearsome power that 'AJ' possesses may be where they differ and he has already been taken the distance once in his short-lived career.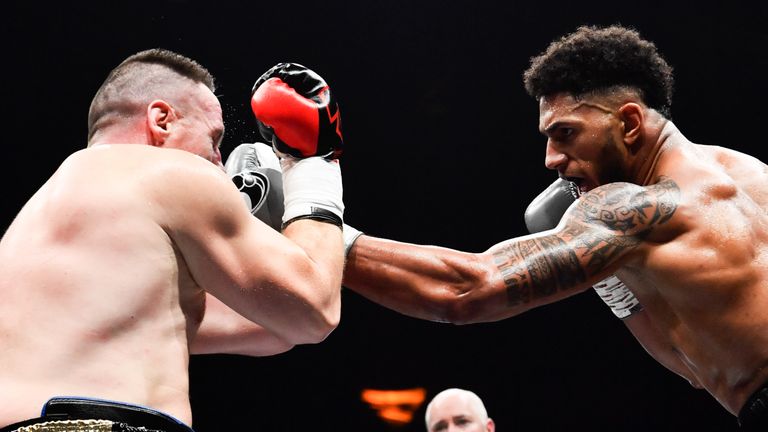 With that, Joshua benefited from learning his craft on undercards during his apprenticeship as, importantly, he was presented to the masses up and down the country, building a national fan-base, while 'La Conquête' is already headlining shows and fixed under the limelight from here on in. The pressure is further cranked up when you consider a suspended ban for doping violations earlier this year put Yoka's career briefly on hold and the 26-year-old now has work on his hands to brighten his starring image in French sport.
It seems the opportunity is there for the young pretender to conquer the sport and he will likely be pushed along very quickly. The ultimate road to glory, world domination following Olympic gold, is one that every fighter dreams of walking and with Joshua on the brink of achieving such a momentous feat, Yoka, it seems, is best placed to follow suit.
Only time will tell if the Parisian's daring dream will soon become a reality.