Boxing Expert & Columnist
Dillian Whyte and Dereck Chisora sparked a 'white hot' The Gloves Are Off, says Johnny Nelson
Last Updated: 21/11/16 4:21pm
After Dillian Whyte and Dereck Chisora were separated by security on 'The Gloves Are Off', we asked Johnny Nelson to shed more light on their fiery confrontation...
It was like having two prowling lions, protecting their patch. They looked across at each other, nothing was said. To me it was an indication of how it was going to go. Usually one greets the other, to show a bit of respect, but nobody did that.
Even when they sat down at the table, they had to do it twice. You just felt the tension. It's a very small table and if you get two heavyweights, all of a sudden the table looks really small.
When talking to me they were calm, controlled, but once fighters actually lock eye contact in 'The Gloves Are Off', that's when any game plan they have got - in regards to how they handle this - any emotion, goes straight out of the window. Once they locked eyes with each other it was gone, so then it wasn't a matter of if, but when.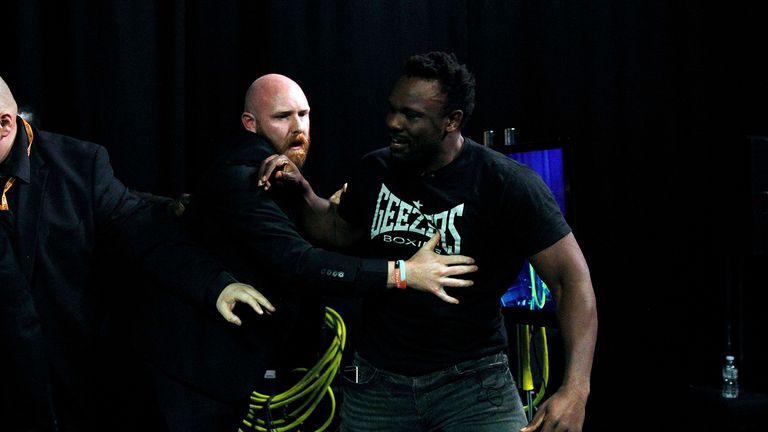 I think Dereck was more experienced at playing that game, because it's been played on him before. Dillian always wears his heart on his sleeve and so does Dereck, but Del-Boy is a little bit longer in the tooth in regards to this. I have to say if it was a verbal punch-up, he would be ahead on points.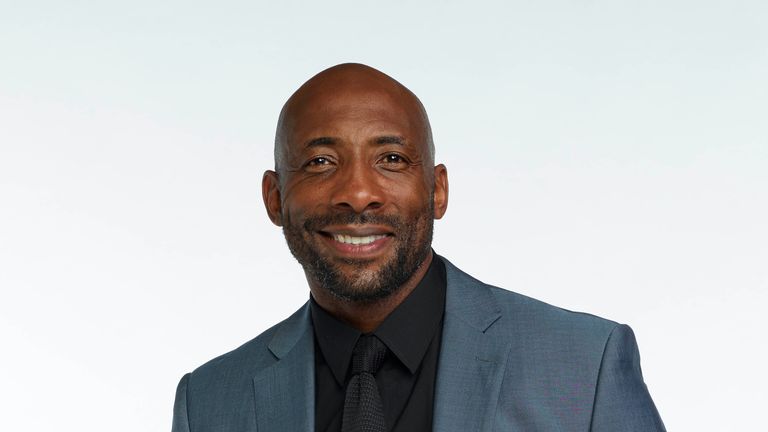 What took me by surprise was how it escalated from one-to-10 in a split second.
Johnny Nelson
All the way through, I was trying to calm them down, because at one point they were just insulting each other. They were talking about personal stuff and I thought it wasn't really a conversation they should be having. You didn't want certain things said that couldn't be taken back. That's why I kept trying to interject, saying "boys, let's just pull it back a bit", but they just went straight into it. There was no warm-up.
What took me by surprise was how it escalated from one-to-10 in a split second. Once it kicked-off - I actually really like Dillian and I've warmed to Dereck - I just didn't want these guys to mess it up for themselves.
These things can get out of hand, I wanted to try and calm it down. I was probably more concerned for Dillian, because Dereck seemed more in control of his emotions.
If anybody says that wasn't real, I'm telling you now, there are three 'Gloves Are Off's I've done, where it's been hot and on fire. Carl Froch-George Groves II, Anthony Joshua-Dillian Whyte and this one.
It got hot with Froch-Groves, it got red-hot with Joshua-Whyte, this was white hot. It was contained, it could have escalated, but it was contained.
Tune into watch 'The Gloves Are Off' because you cannot play boxing. This is for real.