Triple H thinks Floyd Mayweather v Conor McGregor will provide great entertainment
By Mark Crellin
Last Updated: 20/06/17 2:20pm
WWE great Triple H says the Floyd Mayweather-Conor McGregor fight will undoubtedly provide great entertainment.
Former multi-division boxing world champion Mayweather is to take on UFC lightweight champion McGregor under boxing rules in a keenly-awaited Las Vegas showdown on August 26.
The contest is attracting huge anticipation and interest, but some pundits have argued that the fact McGregor has not boxed professionally before devalues the showdown as a true sporting contest.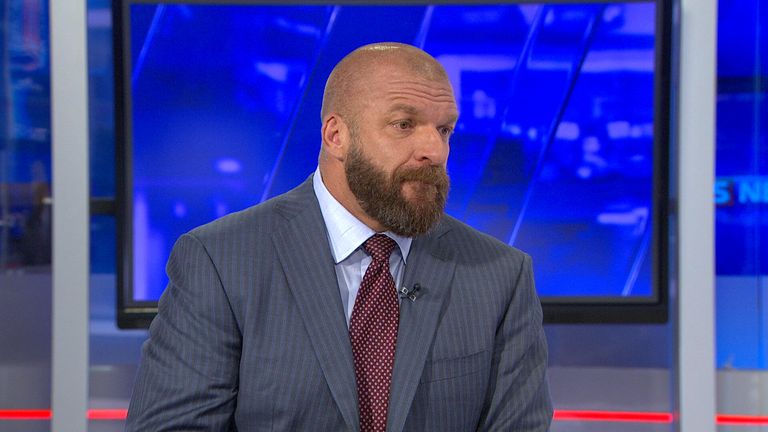 But Triple H told Sky Sports News HQ there is legitimate interest in the outcome and that high drama is likely.
"All sports is entertainment, news is entertainment today, it is just the way of the world," said the man who is currently an executive vice president of WWE.
"Everything is entertainment, that is what people do with their time. This is no different.
"I think there is an interest level there. Can a world-class boxer, probably the best ever, can he stand in the ring with an MMA guy?
"And can that MMA guy bring his striking skills up to the level of somebody like Floyd Mayweather?"
And Triple H, who trained Mayweather for his WWE match v Big Show in 2008, thinks fans who tune in to the contest will not be disappointed.
"The one thing it will be, beyond a shadow of a doubt, is entertaining," he added.
"One thing Floyd Mayweather is, he is entertaining. Conor McGregor is entertaining.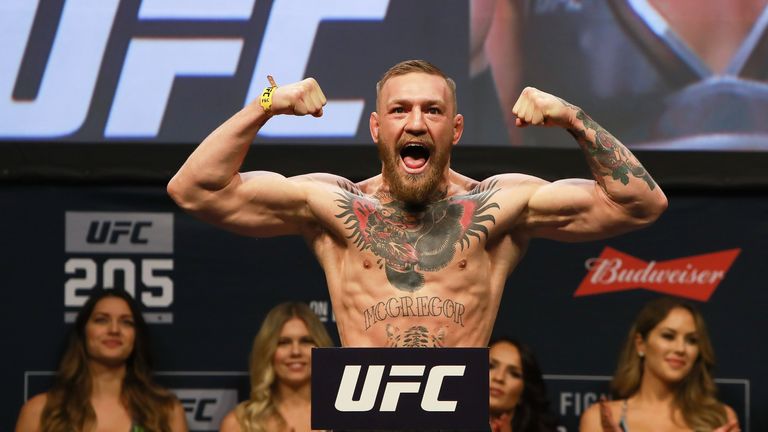 "You say it is sports entertainment and, if they want to really showcase what they can do, I would invite both guys to come to Monday Night Raw!
"There is no bigger platform that they could have to show the world and tell the world, who they are, and why they are the man."