Joshua: Before Anthony Joshua vs Charles Martin, The Panel remember heavyweight Brits
Nelson, Froch, Smith, Moore... and a special guest!
By The Panel
Last Updated: 07/04/16 6:06pm
What is the most memorable world heavyweight title fight that included a Brit? Before Anthony Joshua vs Charles Martin, The Panel strolled down memory lane.
Jamie Moore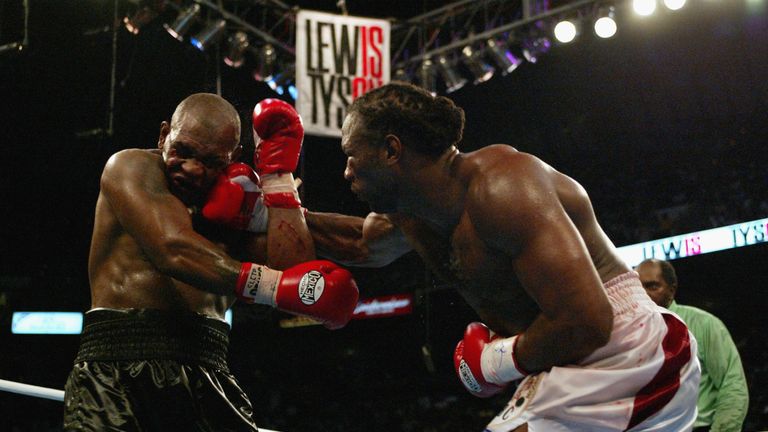 I loved Lennox Lewis' performance against Mike Tyson - even though it was against a Tyson who was well past his best - but because it was such a big British night in Cardiff, I will go for Lewis against Frank Bruno. It was a massive occasion and for Bruno - even though he lost - it was arguably the highlight of his career.
Then there was Bruno winning the title from Oliver McCall. For him to win the world heavyweight title at the fourth attempt, having had so many setbacks, was such an occasion. It made the hairs on the back of your neck stand up and you could see what it meant to him after all those years of trying. It's rare that a fighter comes along and gets the attention of everyone. Ricky Hatton was the one after Bruno. AJ may well be next. We'll see that if and when he goes to America and people go with him. Bruno was certainly cut from that cloth and that night at Wembley was something else. 
Johnny Nelson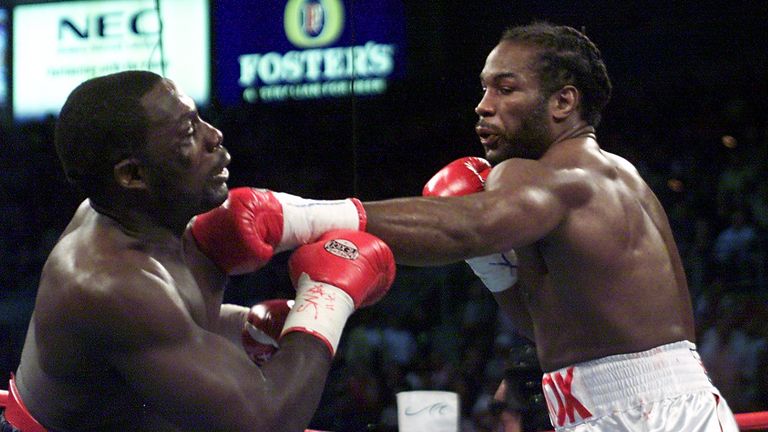 When Lennox Lewis came back and knocked out Hasim Rahman. I can remember Lewis getting knocked out in the first fight, and he was saying that he wanted a rematch when he was still in the ring. He was concussed but he knew he hadn't been beaten - he just lost.
He knew why he lost. Then when he came back, he slammed Rahman. You've got to show Lewis respect for that. He doesn't get the credit he deserves, but you can't knock him because he finished at the top.
Paul Smith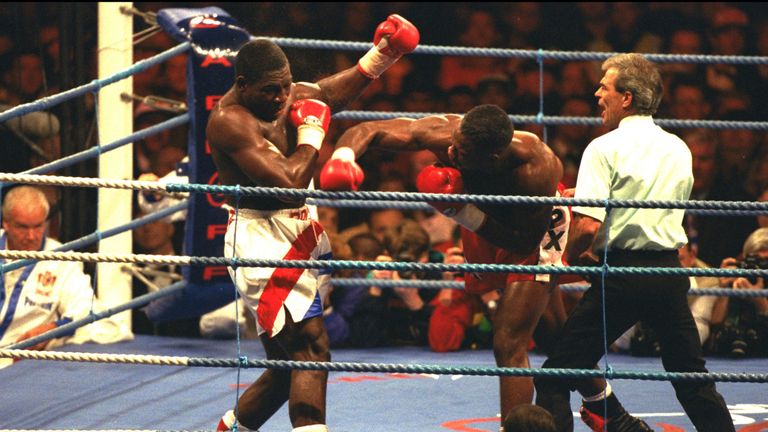 It would have to be in Cardiff, when Lennox Lewis beat Frank Bruno. I loved watching Bruno against Mike Tyson because I was a massive Tyson fan - that was unfortunate for Big Frank who I also love. I didn't like Lennox beating Tyson and I didn't like Danny Williams beating Tyson because I'm such a big fan. So I'd go for the fight at Cardiff Arms Park in 1993.
That's my favourite fight with a British heavyweight. I stayed up to watch it because I was only young at the time, but I remember watching it. I really enjoyed it, I was engulfed by it. I wanted Bruno to win because I became a fan after seeing Tyson beat him in their first fight. But when Tyson got out of jail and fought Bruno again, I was back to being a Tyson fan!
Carl Froch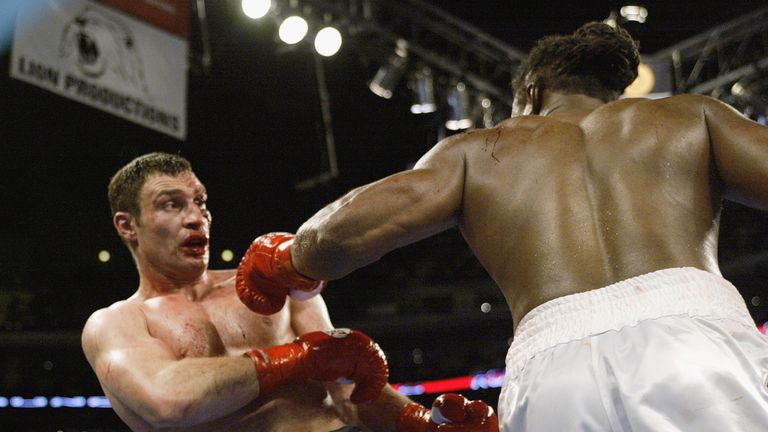 Like most, I was a Lennox Lewis fan and there were a few but it will be the last one against Vitali Klitscko that I love. It was his last fight and you could tell even then, he was tired and it came as no surprise, especially if you remember the state of Vitali's face. I know he was, shall we say, a little bit naughty by rubbing the inside of his gloves on those cuts but he opened them up like a tin of beans.
Vitali was a proper fighter as well and we all know he was ahead on the cards before it was stopped, but Lennox isn't stupid; it was his last fight and you want to go out with a win and he did what he had to do to make sure that was the case. Klitchko had something like 70 stitches to those cuts but for Lennox, that was the end of an era of a true heavyweight champion of the world.
Glenn McCrory
It has to be Lennox Lewis against Evander Holyfield at Madison Square Garden for me - their first fight. The atmosphere in the place that night was absolutely electric. Lewis was great. Holyfield was great. There was some great, great boxing that night.
It had a bit of everything during the fight and then there was that controversy at the end too when the decision was announced as a split draw. It was simply one of those great nights at the Garden.
Anthony Joshua
I remembered watching that David Haye v Nikolai Valuev fight on Sky Sports Box Office. I was about 20 and I remember it clearly, just sitting on the sofa wondering what we were going to see. But I honestly didn't think Haye would win, just because of sheer size of Valuev.
He was a big, big unit but the one thing we knew was that David could move and he had to for the full 12 rounds. Put them together and it was exciting right through to that final bell - and especially when Haye wobbled him at the end. 
Charles Martin vs Anthony Joshua is live on Sky Sports Box Office on April 9. Order the event online now.