Floyd Mayweather became America's biggest boxing star, but can any US fighters emulate his success? The Panel have given their verdict...
Mayweather still showcases his skills in exhibition bouts, with YouTuber Logan Paul set to share the ring with the multi-weight world champion in February.
But can any of America's top talent come close to matching the popularity and achievements of Mayweather?
Carl Froch
Gervonta Davis. He's got a flashy style and he can bang too. Davis has got that defensive skill, but he's also exciting because he's aggressive as well.
I think he's got a bit of Naseem Hamed about him. Davis has got that confidence, with a bit of arrogance, which isn't always a bad thing when you're trying to entertain.
Adam Smith
I know people go for Shakur Stevenson and others, but the one for me is Vergil Ortiz Jr. I've liked him from the very beginning. I think he's a special talent and I really expect him to come through in 2021.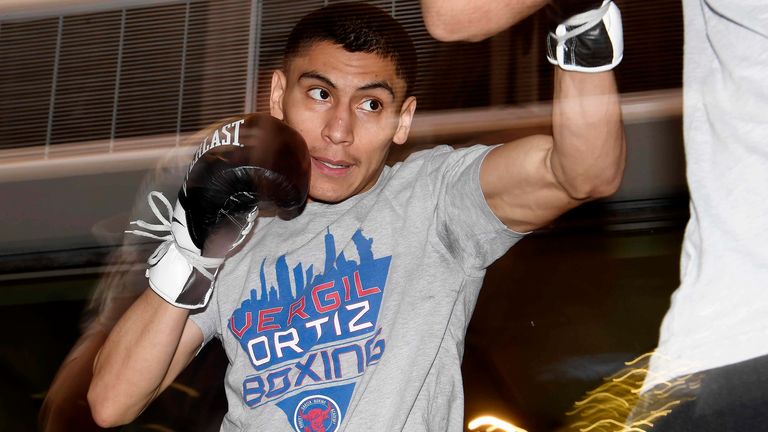 I think Golden Boy and Oscar De La Hoya have got a real jewel on their hands in Ortiz Jr.
There are glimpses, and I only mean glimpses of Erik Morales, Marco Antonio Barrera, Mikey Garcia. He's got a really good skillset, incredible concentration, and he's got power.
I think Golden Boy and Oscar De La Hoya have got a real jewel on their hands in Ortiz Jr. I'm not saying he could replace Saul 'Canelo' Alvarez, but he could certainly do some big things next year.
Johnny Nelson
I think it's impossible to fill Mayweather's shoes. There will never be another Floyd Mayweather, because he had something that was ingrained in him since he was young by his family. Even now, he still lives in the gym more than most of the professional fighters do.
You've got a lot of imitators. I think Devin Haney is good, but I don't rate him the way they are saying he's the next Floyd Mayweather. I just don't. I don't feel it, I don't see it.
Matthew Macklin
I suppose people are saying that Devin Haney is the heir to Floyd Mayweather's throne, but I think that's a little bit premature. He certainly looks the part and he's definitely talented, but that's a bold statement, so we'll have to wait and see.
Ryan Garcia is also talented, he's got great speed, and he's certainly got the personality and marketability to be a superstar. If his ability matches up to that, then we'll see. That fight against Luke Campbell will tell us a lot, because personally, I make Luke Campbell the favourite in that fight.
Dave Coldwell
The last time we thought someone was going to succeed Floyd Mayweather, we were talking about Adrien Broner, and look what happened to him. Forget about the 'next Mayweather', there may be the 'next stars'.
Style-wise and ability-wise, maybe Shakur Stevenson. The way that he boxes is made for longevity. But the only problem for Stevenson, if he wants to break out into the mainstream, is that people might not take to his pure boxing displays, rather than a bit of an exciting tear-up.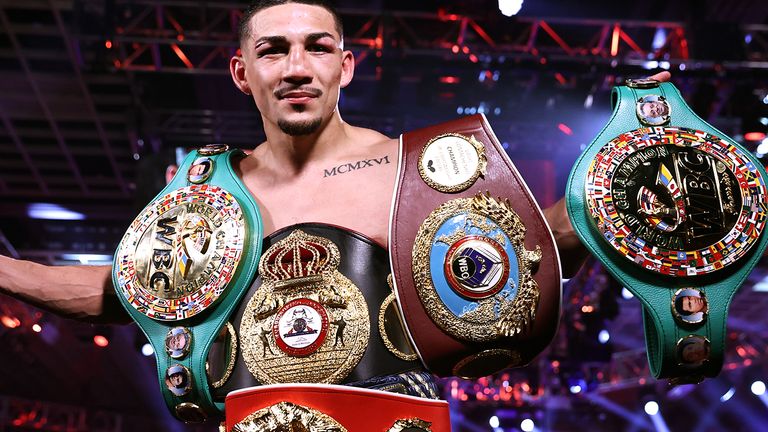 Teofimo Lopez, he is exciting, he can punch, and he showed against Vasiliy Lomachenko that he can box as well. For an actual star, and a guy who has got all the attributes needed, the full package, possibly Lopez. But pure boxing-wise, maybe Shakur Stevenson.
Andy Clarke
The nearest one I can think of is Devin Haney. Him and his Dad have gone about their business in a Mayweather-style fashion. They moved to Las Vegas, specifically to seek his advice on how to go about everything.
He's got 'Devin Haney TV' and all the rest of it. It's very like Mayweather, the way they're doing it.
He is really good too. He's got the talent and the skills to back it up.