Glenn McCrory
Boxing Expert & Columnist
Gennady Golovkin can face anyone he wants , says Glenn McCrory
Last Updated: 23/10/15 11:26pm
After Gennady Golovkin stopped David Lemieux to add the IBF middleweight crown to his WBA Super and WBC interim titles, people are asking: Who is next for the unbeaten Kazakh? Glenn McCrory has some ideas...
Gennady Golovkin is something else. He's just amazing.
Chris Eubank Jr is the only one I've heard saying he wants the fight but he should stop saying that. He was beaten by Billy Joe Saunders. He's got a great deal of potential but he should focus on the job in hand and stop talking silly for the time being.
Golovkin can go anywhere he wants. His support in America is growing all the time and he's breaking merchandise records and all sorts of things. It's great to see America has taken to him. They've built up lots of people from different nations - they recognise talent and he's so exciting to watch.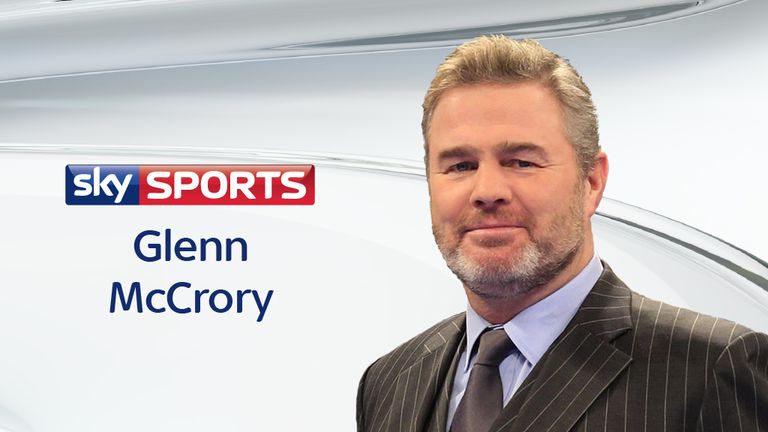 Golovkin can go anywhere he wants. His support in America is growing all the time and he's breaking merchandise records and all sorts of things.
Glenn McCrory
There's talk of Golovkin facing Andre Ward one day but Ward has only recently returned from a lengthy lay-off so I'm not sure he'd want that next up. Ward is the best super-middleweight we've seen in a while and Golovkin isn't a giant middleweight but I can't see him getting any tests at middleweight.
Golovkin could continue like Floyd Mayweather Jr by staying where he is, beating up-and-comers and big names from the past. There's also the possibility of facing the winner of the Andy Lee v Billy Joe Saunders and Miguel Cotto v Saul 'Canelo' Alvarez bouts to unify titles - but I just can't see any of them getting to him.
The problem that Cotto and Alvarez would have is that they are guys who have moved up from lighter weights and Golovkin seems like a monster physically at middleweight, although he may not look it. I think he's levels above everyone in the middleweight division full stop so I would suggest Golovkin's real tests will come up at super-middleweight.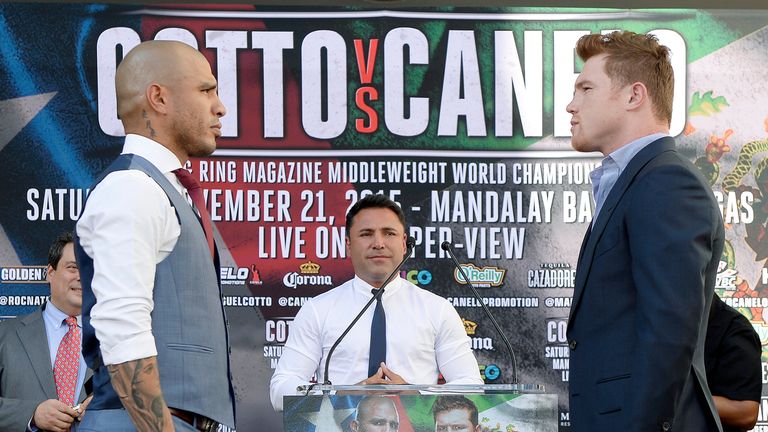 Whoever wins those middleweight title fights have bonafide rights to fight Golovkin and it'd be a massive pay-day for them. They'll have versions of the world title and why shouldn't they fight him? Lee has been in with top quality fighters and if Saunders beats him, then that's a great scalp and he'd graduate to a fight with the very best as an unbeaten fighter.
If I was Saunders or Lee and I won, that would be the fight I'd chase because fighters want to be the best. You wouldn't be in this game if you didn't think you could beat the likes of that so in the same way everyone wanted Mayweather Jr, everyone wants Golovkin. Fighters want to fight the best.
Up at super-middleweight, that's another half a stone and that's a big jump. When you look at Ward and you look at the likes of James DeGale, you'd give a bigger man a chance. DeGale is an Olympic gold medalist and naturally bigger. The size thing would level the odds and Golovkin is still a human being. We saw in the Martin Murray fight that Golovkin can be caught with right hands. He's not invincible and that's why people love him. Golovkin is going to come up against bigger challenges and I think they're going to come in the super-middleweight division.
It would take a hell of a good fighter to beat Ward up at super-middleweight so Golovkin v Ward would be a great fight. When you're talking about a bigger man, Golovkin is going to have to give himself the handicap of moving up a weight because at middleweight, he just looks unstoppable. Head and shoulders above everyone in the division. Super-middleweight is a different ball game.
If I'm in Ward's camp, I'd want one more fight to counteract the inactivity and then I'd want that fight. If I was Ward's trainer, I'd be looking for Golovkin. It's a big pay-day and for someone like Ward, who's strong, tough and a brilliant boxer, I'd want it.
I think what's most likely is that Golovkin will look at the winner of Cotto v Canelo. He'll want a big name and those two are big stars in the States. David Lemieux wasn't the biggest name and to be considered a pound-for-pound king, I think you need some stand-out names.
Incidentally, I know Cotto is going through and Indian summer in his career and is a great fighter but I just think with his youth, Canelo will edge Cotto. Then that might set up Golovkin v Canelo.