Glenn McCrory
Boxing Expert & Columnist
Brook v Gavin: Glenn McCrory highlights potential of Frankie Gavin
Last Updated: 29/05/15 10:35am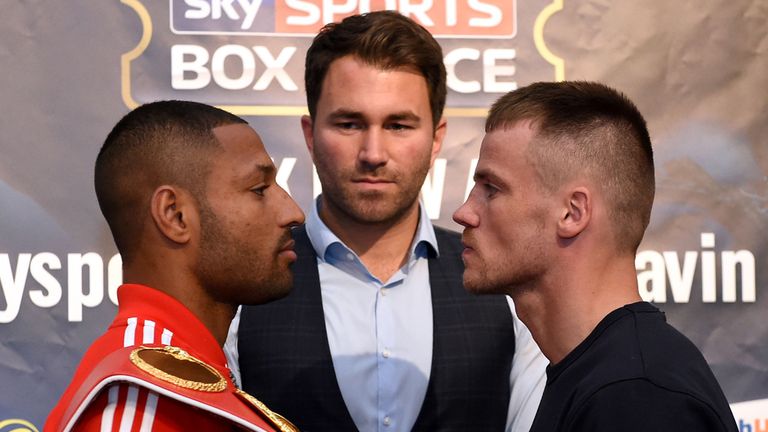 Glenn McCrory believes Saturday's big stage - a Sky Sports Box Office IBF world welterweight bout with domestic rival Kell Brook - could be where Frankie Gavin needs to be to fulfil his undoubted potential.
Kell Brook has to worry about Frankie Gavin. There's an argument to say that Frankie is Britain's finest ever amateur, because he is Britain's only ever world amateur champion.
He's never quite lived up that potential in the professional ranks but this might be the fight that is the start of Frankie Gavin. It might be the end of 'Fun time' Frankie and the beginning of serious time Frankie.
He's a terrifically skilled fighter. Floyd Mayweather in the early days was kind of like Frankie. In the early days, people didn't get away with his style but win after win after win, people eventually became believers. Frankie hasn't had such an epic start as Mayweather, but this could be the making of him.
There's a great fighter in there. Is Kell Brook going to bring him out? My bet would still be Kell Brook, but we know that mentally he has shown frailty in the past. He can look terrific, like a million dollars, but he can also get bored and become laboured.
Frankie has the style to make a really difficult fight for Kell. I think Kell has to be at his very best. If he's at his best like he was against Jo Jo Dan, then he will win. What we've seen in the past suggests without doubt that the best Kell Brook beats the best Frankie Gavin.
I was around Frankie a lot when he was trained by a good friend of mine, Anthony Farnell. I used to make visits to the gym and saw him spar with fighters I had at the time. I saw him look scintillating in the gym and make good fighters look like they had never had a glove on.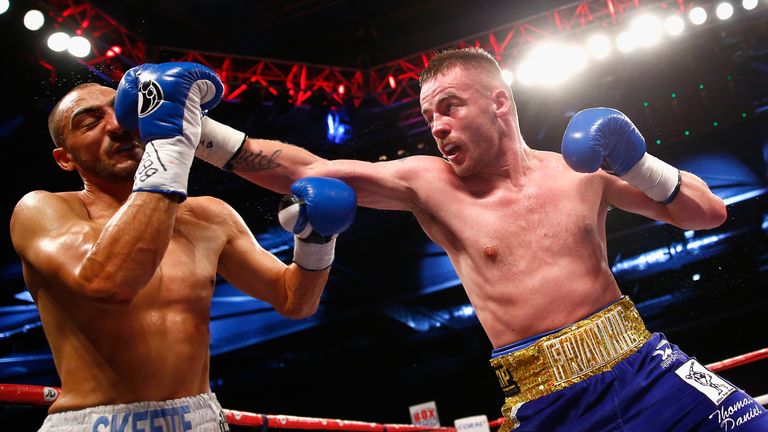 I used to make visits to the gym and saw him spar with fighters I had at the time. I saw him look scintillating in the gym and make good fighters look like they had never had a glove on.
Glenn McCrory on Frankie Gavin
I've been critical of Frankie in the past for not being in the best shape but he is a talent. He's never quite set the place alight but maybe, like a chess master, he can take Brook to school. I just don't know and that's what makes the fight so exciting. Frankie has the potential.
In terms of the tactics, they say that a challenger has to rip the belt from the champion and be proactive but Gavin can almost make Kell rip it off himself. How many times have we seen Kell become almost bored mid-fight? He seems to lose interest and if Gavin can make him do it to start nicking rounds, making Kell miss, then we know Kell can get frustrated.
If Brook was fighting an Amir Khan, Floyd Mayweather or Miguel Cotto, then that's something that would bring the best out of him because of fear. That fear makes you work harder and perform better than you ever had. When all of a sudden the guy's not a great puncher and is just a tricky boxer, that's totally different. All of a sudden, it becomes a chess match and not an all-out war.
Kell could think that Gavin isn't a puncher and that he'll get to him at the end. If he thinks that, he'll get to him at the end and, all of a sudden, six rounds have gone by and Frankie's won four of them, we've got a fight on our hands. Then Kell might start making mistakes and getting frustrated, doing the wrong thing.
The first Carson Jones fight wasn't so long ago and Kell had to really scrape that one out of the bag. With all due respect to Carson Jones, he isn't a former world amateur champion and he hasn't shown flashes of brilliance. Kell can't afford to switch off.
It wasn't that long ago we wondered whether Kell could step up to the mark and then he did. I was delighted to see him do that and he did it brilliantly. Hopefully, all that's happened to him is his push to great things. Fighters can fall apart and just lose concentration. 
Obviously in the long term, we hope and some point Brook will face Khan because at the moment, we don't even know who the best welterweight is in the north of England. It's a great British fight. We want them to decide who's the best in the north of England and the best in the world - or at least the second best, I would say.
Book Brook v Gavin, featuring Joshua, Mitchell and Selby, live and exclusive on Sky Sports Box Office, May 30, via your phone or online now. If you want to record the event, book via your Sky remote. skysports.com/brookgavin