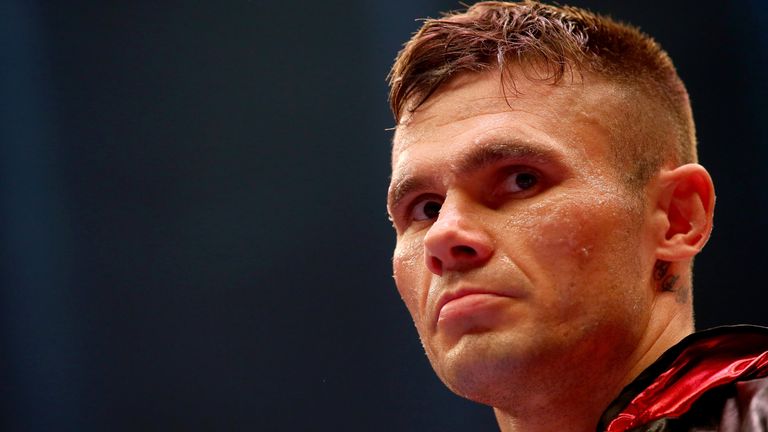 Martin Murray insists George Groves will never match him when it comes to mental strength as the pair head for battle this summer.
Murray (32-3-1-KO15) is likely to clash with fellow British super-middleweight Groves (23-3-KO18) on the undercard of Anthony Joshua's first world title defence on June 25.
With no fewer than seven world title failures between them, defeat for either would almost certainly eliminate the chance of another shot at the big time.
But Murray is confident he will win any psychological battles in the build-up despite Groves' previous experiences with Carl Froch.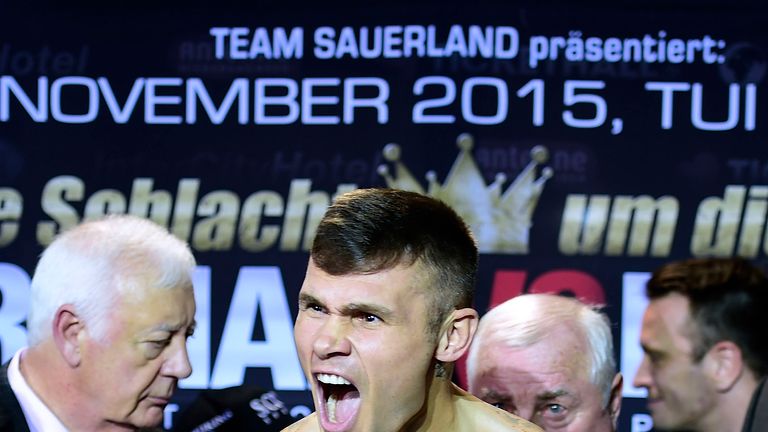 Things like that don't bother me because I'm more mentally strong than he'll ever be.
Murray on Groves
Murray exclusively told Sky Sports: "It's up to him how he wants to play it. I'm not that type of person, unless people are like that with me. If they want to be funny, we can be funny. If they want to be sound, we can be sound.
"If he wants to play psychological games, he's p*****g in the wind. Things like that don't bother me because I'm more mentally strong than he'll ever be, so it's up to him how he wants to play it."
With what could be one of the biggest domestic clashes of 2016 looming, Murray is booked for a tune-up bout on May 7 on the Anthony Crolla v Ismael Barroso undercard - but revealed the deal with Groves is all but signed.
He added: "It's looking like a goer and it's going to be chief support on the Anthony Joshua card. It's a tough fight for us both and the winner goes on to bigger and better things. The loser has to earn the chance if it ever comes again.
"It's a risky fight for us both but by the sounds of things, we're both confident in winning and that's why we're taking the fight. That's what makes it that much more interesting.
"He's got a fantastic jab. He's always had that. He controls fights with that and he's got power in a good right hand, but you take the jab away then I think that's where you win the fight. We're working on ways of getting round that. It's going to be hard because his jab's world-class.
"I think he's got stamina issues. Whether he's worked that out and he's not got them anymore, I don't know. It might be that he's not discovered how to do it or that he's got an issue and there's nothing he can do.
"George starts fast. He's a sharp-shooter. I've said it before and I'll say it again - I've always rated him. He fades towards the end so the longer it goes on, the more it benefits me but I'm going in there ready for war for 12 hard rounds."