Carl Froch expects Tyson Fury to get his shot but wonders if Wladimir Klitschko was rattled
Last Updated: 12/11/15 4:00pm
Carl Froch rarely pulled out of a fight due to injury, but he still believes Tyson Fury will get his chance against Wladimir Klitschko...
Like most of you, I was disappointed when I heard that Wladimir Klitschko's injury means the fight is being pushed back.
I watched all the press conference shenanigans and loved them. I am not sure I would have let someone mess up my belts like that, but that's Tyson Fury for you.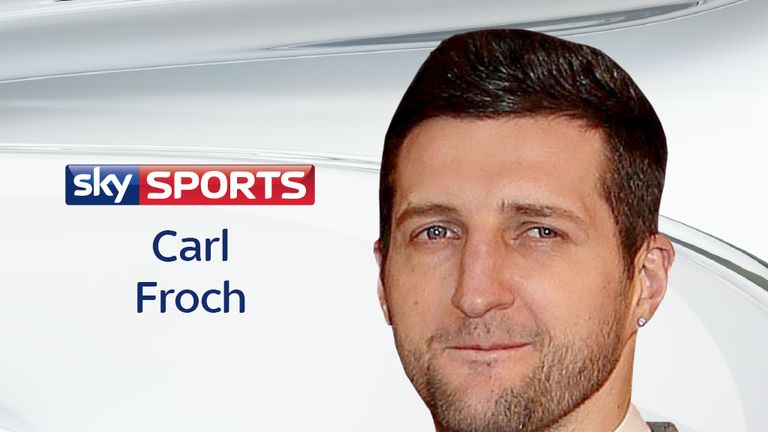 If Tyson has got on his nerves - and he probably has - maybe Klitschko is just unsettling Fury now, showing him who is in control and he can do what he wants, when he wants.
Carl Froch
I am not only a boxing fan, I like Fury. So it was a bit upsetting and disappointing that the fight is not happening on October 24 and while it was a shock at first, I wasn't really over-shocked. We know Klitschko. We know he has pushed fights back, and we also know this will still happen.
But if I am going to play devil's advocate on Klitschko's injury, when he does pull out - and he's done it a few times now - why is it never a visible or provable injury? If he'd ruptured his Achilles and had a scan, fine - but he's got a calf problem, so we will never know.
The calf is a big muscle so rationale says it is a quick healer and the injury will keep him out of action for a month. I am not sure what to make of it all. I think Klitschko was either a bit rattled by Fury's antics or he just thinks 'I don't need this'.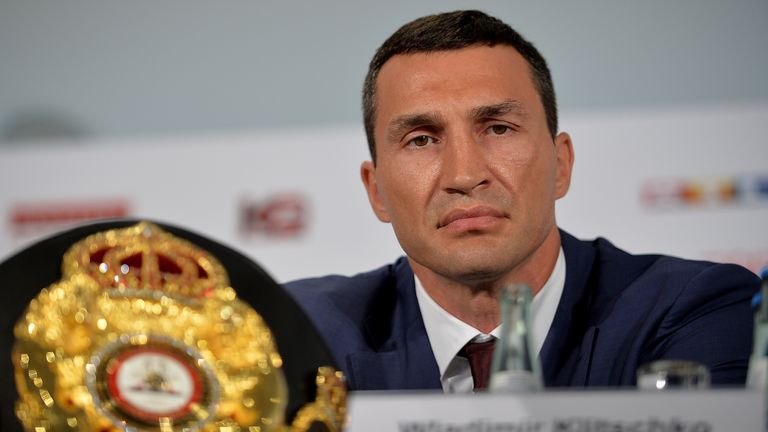 Like many boxers who want to fight, they don't want to hold their career up and get on with it. I am not the only fighter that has had problems like that but when you are on the rise to the top, nothing will get in the way and even when you are there, you don't want to delay fights. It's the last thing you want.
The Super Six meant pulling out would cause major problems but I did pull out once; close to the Arthur Abraham fight in Monaco, due to a bad back. I think it's only once or twice I've done that. If I was a bit fussy or paranoid, I could have pulled out of five or six.
That was when I was on the rise but Klitschko is in a position in his career where he could miss a fight, even retire because he just doesn't need it - especially all the hassle. If Tyson has got on his nerves - and he probably has - maybe he is just unsettling Fury now, showing him who is in control and that he can do what he wants, when he wants.
I was more surprised with how calmly he watched his world title belts go flying - I wouldn't have been happy! I look after my belts and seeing Batman and The Joker pulling them to the floor and seeing one land on another one, I was thinking 'that's scratched that one, that one's had it's stitches pulled out'.
If they were my belts, I would have been properly wound up. I'd have probably jumped over the table, picked my belts up, then given Batman a shove!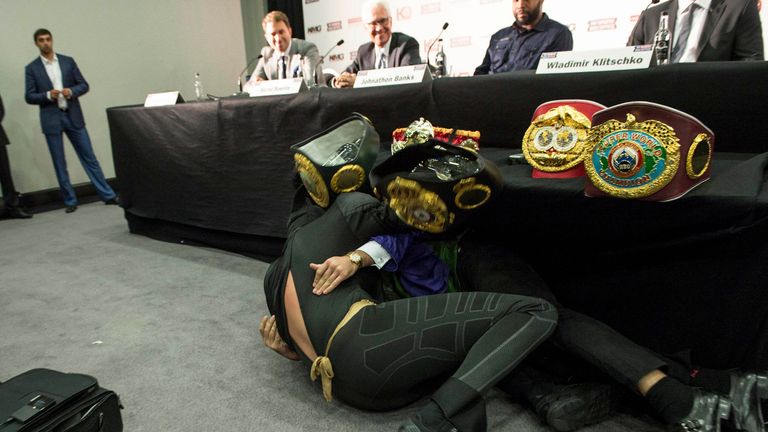 I do think Fury has got a chance when this fight happens, but I don't think for a minute Klitschko thinks that is the case. The people around him will have told him Tyson isn't a big puncher and can go down if you hit him, so I don't suddenly think Klitschko is worried.
But on top of everything, it is going to be an even bigger fight now. I would like Tyson to cause an even bigger upset by beating Klitschko but I am not so sure about that part happening.
Further details regarding the Sky Sports Box Office event will be announced in due course.