Paul Smith
Boxer & Pundit
Paul Smith has no doubt brother Callum Smith will beat Rocky Fierlding and win British title
Last Updated: 05/11/15 1:32pm
Stephen and Liam have done their bit, so now it's up to Callum to beat Rocky Fielding and complete a historic Smith haul of British titles. Big brother Paul is in no doubt whatsoever...
Callum might be the last of us four brothers to become British champion but he has always been the banker.
I am not saying that through cockiness or arrogance; from the moment this fight was made, I've always said Callum Smith beats Rocky Fielding. In fact, he beats him every single day of the week.
There have been too many times when a fight is mentioned and before it is made, I say so-and-so's going to win, then when it gets closer to the fight, I get suckered in and change my mind.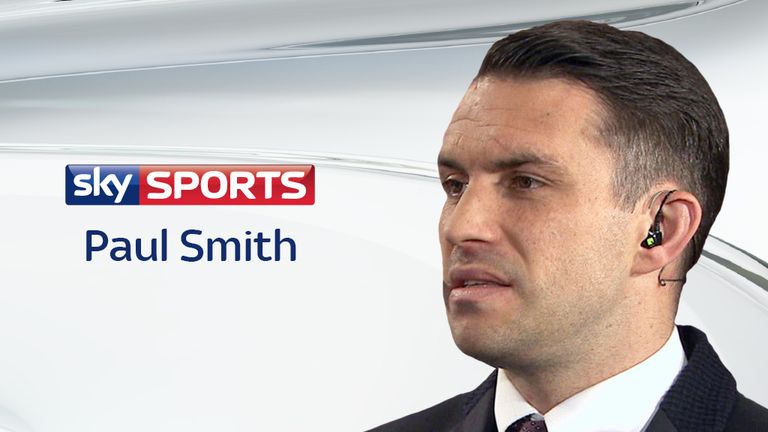 I am nowhere near as nervous about this one as I was about Stephen and Liam. Of course he's my brother, so my stomach will always go when he gets in there, but this time my nerves have nothing to do with the opponent or worrying about Callum losing
Paul Smith
Floyd Mayweather against Manny Pacquiao was a classic example. I thought Mayweather would win it hands-down without getting out of first gear, but then I got drawn into all the hype and all of a sudden, there I was thinking maybe Manny could do it.
Well, we all know what happened and when it was over, there I was thinking 'it was obvious Floyd was going to win'! I swear I will not get caught up in all the hype and build-up from now on. And I can tell you on this one, I won't. I know Rocky Fielding inside out and, of course, I know my brother inside out. I am more than confident Callum will win this.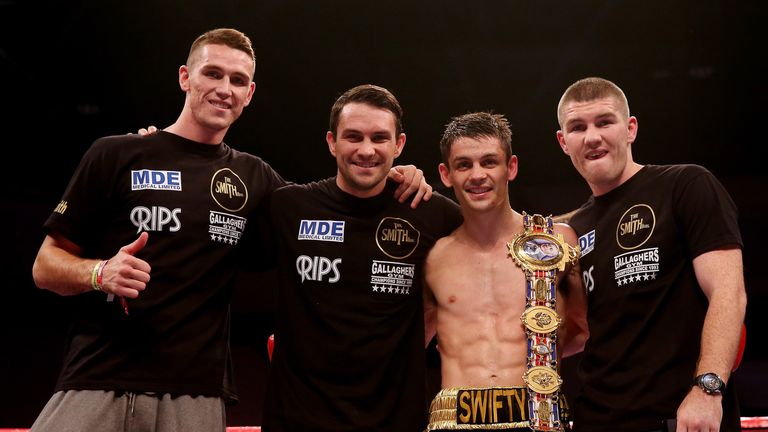 My brother's ability levels are way above Fielding's, in every single department. He hits harder than him, he's fitter, stronger, bigger, he's a better boxer, he has a better jab, a better array of shots and he is mentally stronger. Callum ticks every single box for me.
Fielding knows that, and he thinks the same. He is telling us all he is the underdog and all he is relying on is his idea that he will hurt Callum more than anyone else has.
Well, my brother has been hit on the chin by me, by Jose Burton, Callum Johnson, Tony Bellew, Nathan Cleverly, George Groves and Carl Froch, nevermind all those guys he's sparred out in the Wild Card. Callum can take a shot, don't worry about that.
But Fielding seems to believe if he catches him on the chin, he will beat him. Of course he believes it, but I believed I could beat Andre Ward if I caught him - and that was a big, big if! 
I went into that fight hoping and praying I would catch him but the problem was, I did catch him but never as clean as I wanted because he is such a good fighter. If I did catch him, he didn't go down, but came back firing 10-times harder and faster. That was all about levels, and this fight is the same; Callum Smith is levels above Rocky Fielding.
I am nowhere near as nervous about this one as I was about Stephen and Liam's recent fights. Of course my stomach will always go when Callum gets in the ring, but this time my nerves have nothing to do with the opponent or worrying about my brother losing.
Anything can happen and I am never going to write off any fighter in any fight, but boxing is all about levels. People belong at a certain level and Callum will get to his. In his head Fielding is as good as him - but only in his head. Of course the family and friends who follow him think he is going to win. They are wrong, but someone always is.
It's no surprise Stephen and Liam think Callum is going to win and make history. Four brothers winning British titles will never be beaten, and it will not only be nice to see it in the history books but also the fact that the British super-middleweight title will be the family's again. Don't forget I just vacated it to see this - although I am effectively the champion until my brother wins on Saturday night.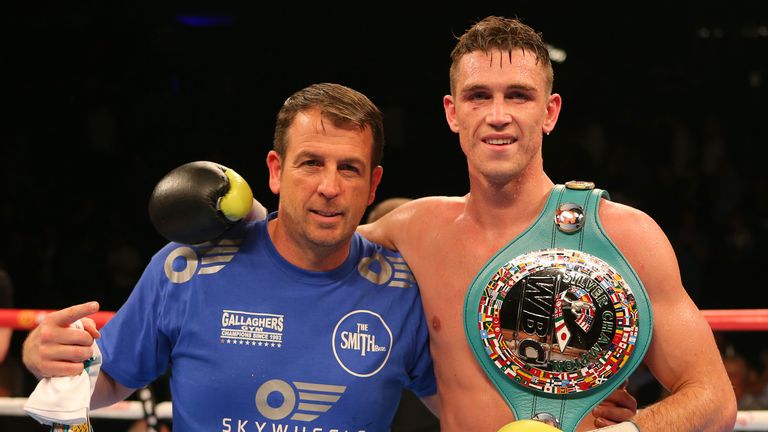 I am not in Callum's corner and I am not working for Sky Sports on Saturday night, so I will be ringside and maybe the older brother gets the best seat in the house, for once! I don't know who's going to get into the ring first when Callum stops him, but it will be such a nice feeling for me and my brothers, as well as trainer Joe Gallagher. 
All Callum is thinking about is the British title but the other three of us are thinking about him proving a hell of a lot of people wrong, who are doubting him, who have swayed towards Fielding.
Youl will see on Saturday night that Callum Smith is the real deal.