Wilder vs Stiverne: Deontay Wilder still needs to make a name for himself, says Tony Bellew
Last Updated: 01/11/17 9:31pm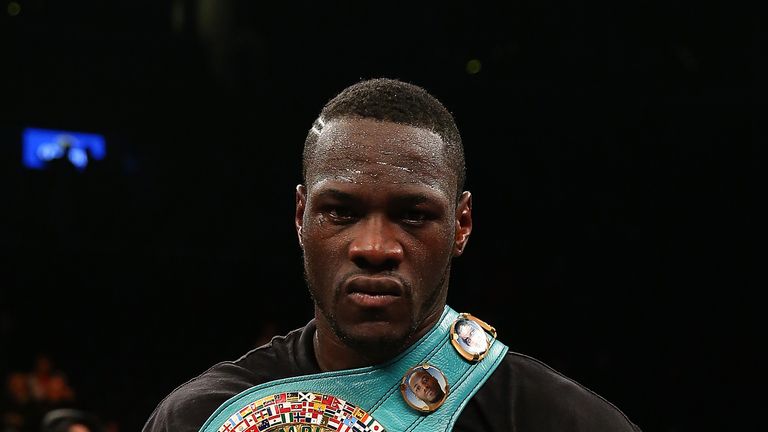 Deontay Wilder still needs to make a name for himself, despite his privileged status as America's heavyweight champion, says Tony Bellew.
I am a fat cruiserweight with a 1-0 record as a heavyweight and I have a better name on my resume than Wilder's entire career, and that is a fact.
I'm not saying I am better than him, I am not saying I would beat him, but why have I got a better resume than the WBC heavyweight champion of the world?
I gave him credit for taking on Luis Ortiz and it is not his fault, because he seems willing to fight anyone, and I also think he is the most dangerous heavyweight out there - and the biggest danger to Joshua.
But I don't want to see him face AJ yet, though. It has to be built-up because they are the two big names, and most explosive heavyweights out there. If it happened next, it would be a big event because of Anthony Joshua, but no-one knows who Deontay Wilder is.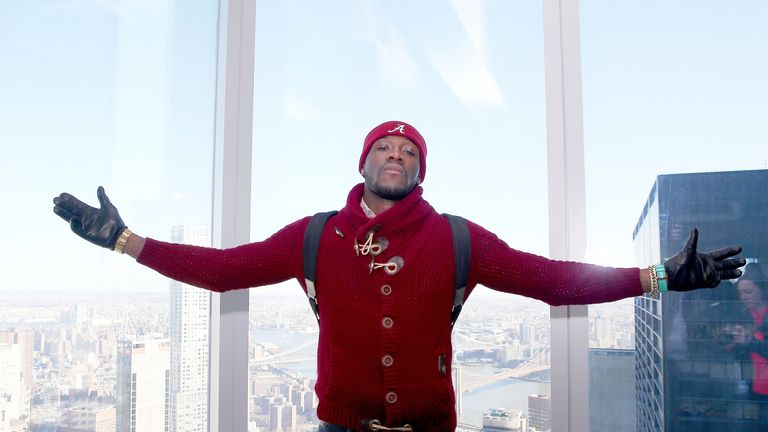 An American, with the best belt in the world having to go to Russia? This isn't Rocky.
Tony Bellew on Deontay Wilder
When you are the WBC heavyweight champion of the world and have to go to Russia to defend your title against Alexander Povetkin, you know you have a marketability problem. An American, with the best belt in the world having to go to Russia? This isn't Rocky.
Wilder needs to fight names and he needs to make statements. They need to get the hype going for him, they really do. Ortiz would've been a big name, but I am afraid Bermane Stiverne - who is actually very good - isn't.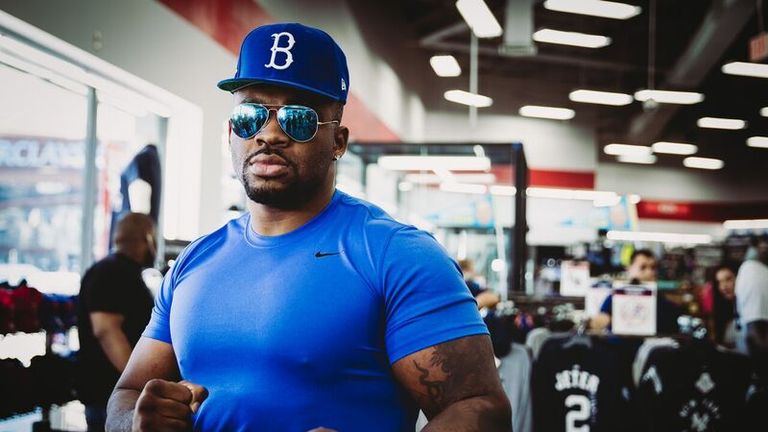 If I was Wilder I would go for Jarrell 'Big Baby' Miller. He will talk absolute garbage, but he will generate hype and get the general public wanting to find out about it. Put Miller in with Dillian Whyte then he gets the winner. Then whoever wins out of that one fights Anthony Joshua. That will generate interest, that will get America going, it will get everyone going.
It's sad to say, but long gone are the days of being a good fighter is enough, especially in the heavyweight division. You have to sell yourself.
Deontay Wilder defends his WBC heavyweight title against Bermane Stiverne, live on Sky Sports, in the early hours of Sunday morning at 1am. Before that, on Saturday night, Dmitry Bivol, Jamie McDonnell and Scott Quigg box in Monte Carlo, live on Sky Sports from 7pm.