Joshua vs Parker: Joseph Parker labels Anthony Joshua 'disrespectful'
By James Dielhenn
Last Updated: 23/03/18 5:29pm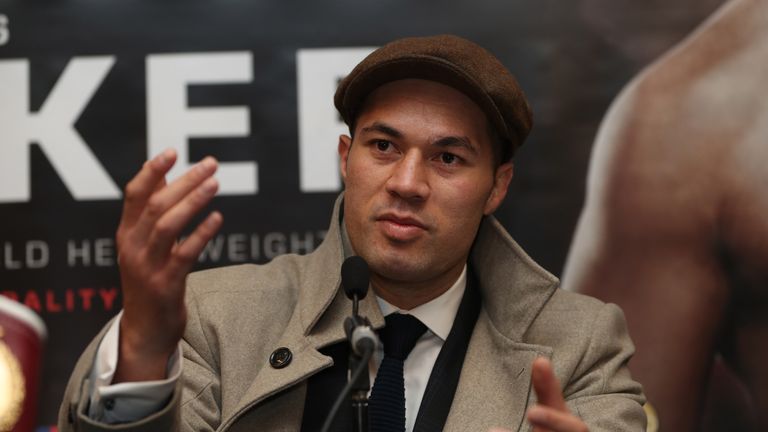 Joseph Parker has told Anthony Joshua to be "more respectful" as their world heavyweight title unification fight looms.
Joshua was accused of snubbing the New Zealand and Samoa based media earlier this week, sparking criticism from Parker on Friday.
"It's his decision but it's disrespectful," Parker said. "They've travelled a long way to see [Joshua], and they respect him.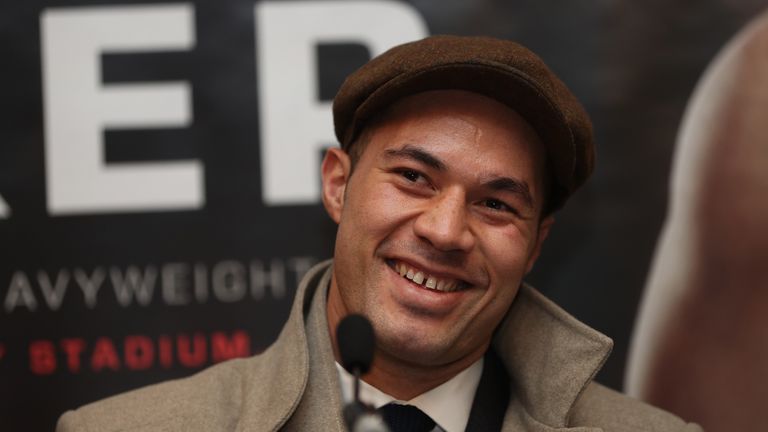 It's his decision but it's disrespectful. They've travelled a long way to see [Joshua], and they respect him.
Joseph Parker
"We were friendly [to British media] and invited them to our home. He should be more respectful."
Unbeaten champions Joshua and Parker will unify their WBA, IBF and WBO belts next weekend in Cardiff, live on Sky Sports Box Office, and tensions were heightened after the travelling champion's feisty press conference on Friday.
"If he trusted in his body, he wouldn't be trying to change who he is," said Parker, about Joshua's plans to weigh-in lighter.
"He's trying to be faster and leaner - I don't know if he is trying to be him or me? We will be lighter. Faster, stronger, better movement."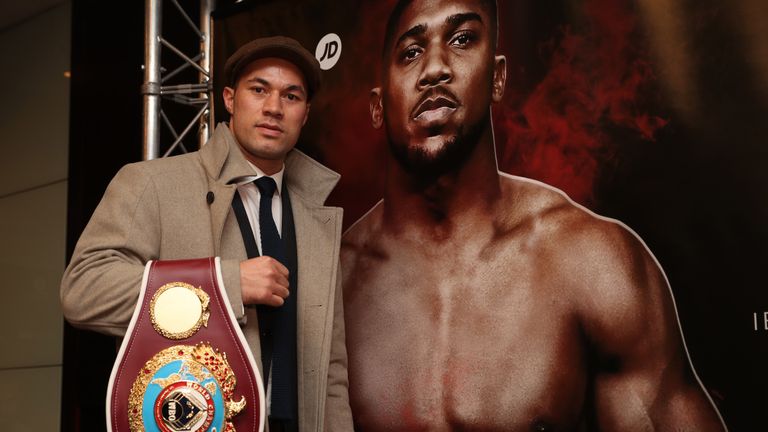 Parker was unmoved by suggestions Joshua has sought consultation from Wladimir Klitschko, who the IBF and WBA 'super' champion brilliantly beat last year at Wembley.
"They can do whatever they want - it won't change a thing. He's probably trying to get advice from Klitschko," Parker said.
"We have [Joshua vs Klitschko] playing in the gym every day. There are things we saw that we can do better. We can catch AJ.
"The public are judging us on our last two or three fights and they see Joshua as a fighter who is [unbeatable]. There is the element of surprise. Everyone thinks this is an easy win for him, but that's motivation for us. I want to get in there and bash him.
"They are looking past our team. If they are in discussions [to fight Deontay Wilder], so be it. But he has to be careful because someone's in their way."
Parker believes he has rediscovered his jab, a punch that has been hindered in the past two years due to elbow injuries that were solved in December through surgery.
"In the past five or six fights I haven't shown the jab that I showed early in my career," he said. "The jab is key to set up our attack phases, and I have it back now. There will be a lot of jabs.
"We tried to schedule surgery many times but opportunities came up, so we pushed it back. The last two years we've been fighting less than 100 per cent. Since the surgery, there have been benefits. This has been the best camp we've had in a long time and that's why we're confident."
His trainer Kevin Barry added: "Joe wasn't heavy-handed [at the start of his career] - he fought in an amateur style. We taught him to sit down on his punches and created explosive power, and that's how the damage was done to his elbows.
"Most professional athletes deal with injuries. We've had trouble with the shoulders, but it was related to the elbows. We've dealt with this for a couple of years, and we will see an improvement on March 31 compared to what we saw last year.
"I know the troubles we've had in the gym, and the pain Joseph has had on a daily basis. How he has achieved the successes he has had is mind-boggling.
"The surgeon said: 'How was he able to perform at a world elite level?'
"We've been fighting world class fighters since early in Joseph's career. Joseph's résume is far stronger than AJ's. AJ has two strong names - Klitschko who was 41 and Carlos Takam who had 12 days' notice. We gave Takam three months' notice. We fought Andy Ruiz, Alexander Dimitrenko, the undefeated Hughie Fury."
Parker's promoter David Higgins added they are "grateful" for the British Boxing Board of Control's appointment of Italian referee Giuseppe Quartarone. Higgins believes a rematch, if Parker wins, will be "in Europe, in the summer, outdoors".
Watch Anthony Joshua vs Joseph Parker, live and exclusive from Cardiff, March 31, on Sky Sports Box Office. Book via your Sky remote or online here.