Sir Bradley Wiggins: I'll never match Sir Steve Redgrave and Sir Chris Hoy
By Ben Ransom and Matt Westby
Last Updated: 29/12/15 4:06pm
Sir Bradley Wiggins believes he will never be on the level of legendary British Olympians Sir Steve Redgrave and Sir Chris Hoy, even if he wins a fifth gold and eighth medal in total at Rio 2016.
Wiggins can become Britain's most prolific Olympian ever by reaching the podium in the team pursuit next summer, eclipsing Hoy's seven medals and pulling further clear of Redgrave's six.
Wiggins has also claimed seven world titles and became Britain's first Tour de France winner during a remarkable career, yet he still feels he falls short of Hoy and Redgrave's achievements.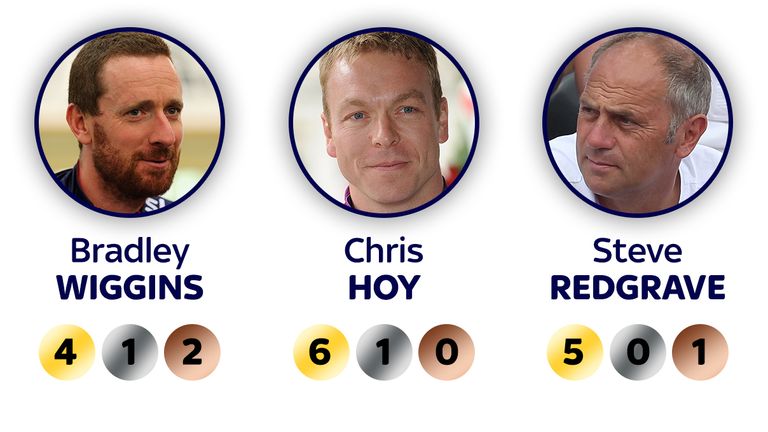 In an interview with Sky Sports News HQ, he said: "In my eyes, I will never be up there with the Sir Steve Redgraves and the Sir Chris Hoys of this world. It's not something that drives me; I just enjoy going to the Olympic Games.
"Just to be mentioned in the same breath as those people is an honour for me. I don't ever think about those kind of things."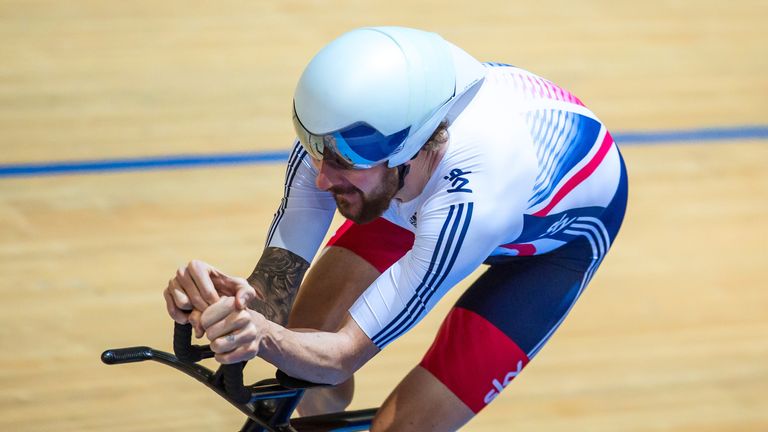 Next summer's Olympics will be Wiggins' fifth. Having won bronze in the team pursuit in his first Games, Sydney 2000, he went on to claim golds at Athens 2004 (individual pursuit), Beijing 2008 (individual pursuit and team pursuit) and London 2012 (road time trial).
He will be 36 years old by Rio 2016 and intends to retire shortly afterwards, but insists his motivation and love for the Olympics are as strong as they were in 2000.
Wiggins added: "It's an Olympic Games, at the end of the day, and to represent your country at the Olympics is about as good as it gets. Put a gold medal on top of that and it doesn't ever get any better. That hasn't changed for me since Sydney 15 years ago.
"This is my fifth Olympics and that buzz and that feeling I get in the run-up to it, and the whole thing surrounding the Olympics, is still the same. It's still the height of every four years for me, regardless of Tours de France and everything; it's all about the Olympics."
Wiggins and the rest of Britain's team pursuit squad are training to win gold in Rio in world-record time.
However, their preparations have been hampered in recent months by a back injury to two-time Olympic champion Ed Clancy, who is now a doubt for March's World Championships in London.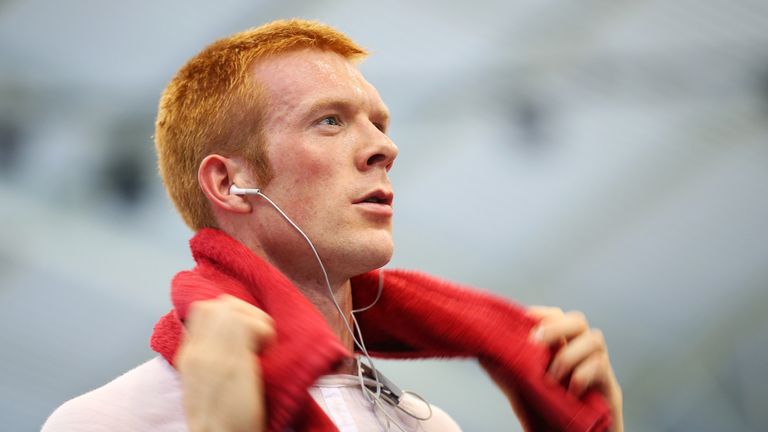 Wiggins said: "He has just had back surgery, so we are missing him at the moment, and that is a bit of a weight on everyone's shoulders - whether we get him back in time, for not only the worlds, but hopefully for Rio.
"If one man was irreplaceable in this team, it would probably be him, because he is just that good at the event."