Cycling sisters Lucy and Grace Garner went head-to-head in RideLondon Classique
By Mark Ashenden
Last Updated: 02/08/16 8:50pm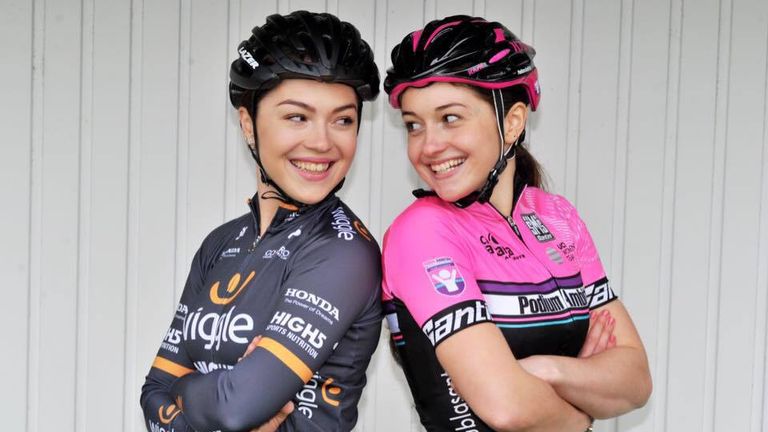 The Garner gene is quite something when it comes to a pair of wheels and going very fast.
The 21-year-old Lucy Garner, Sky Academy Sports Scholar and in her first season with Wiggle High5, may not have made the Rio Olympics but she is tipped for huge things in road racing.
Hot on her heels is Grace, two years younger than her sister. She rides for Podium Ambition, who also boast Paralympic legend Dame Sarah Storey, and went up against Lucy at the RideLondon Classique at the end of July.
So what do the Garner siblings make of each other as they prepared for battle? 
---
1. WHAT MAKES YOUR SISTER SUCH A GREAT RIDER? 
Grace: Lucy is a selfless person so she will always commit 100 per cent to her team-mates.
Lucy: Grace is very dedicated on and off the bike and knows what she wants.
2. WHAT DO YOUR PARENTS THINK OF YOU RACING? WHERE DO THE CYCLING GENES COME FROM?
Grace and Lucy: They are both very proud of us. If we finished first or last it doesn't matter to them.
Our grandparents both raced and my dad liked riding his bike. We actually both rode old fashioned bikes like penny farthings and tandems and then we thought we'd move on to modern bikes!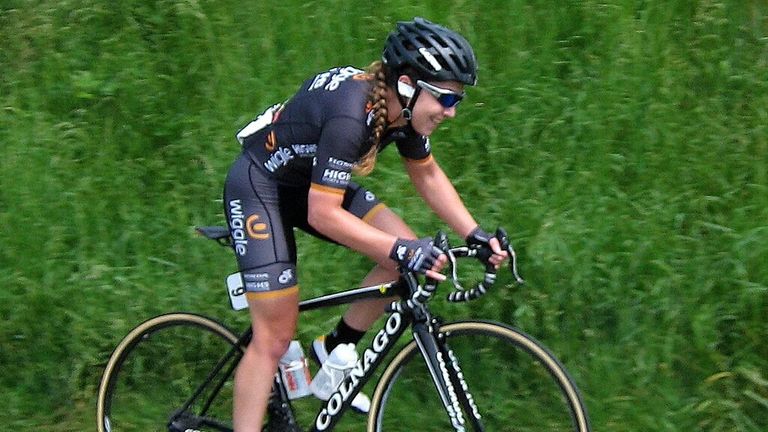 3. HOW COMPETITIVE ARE YOU WHEN RACING EACH OTHER? IS IT TOUGH FACING YOUR SISTER?
Grace: We haven't really raced each other yet but I like to have Lucy in the race with me because she always looks out for me. We both have different goals and goals with in our teams.
Lucy: We used to be a lot more competitive until I moved away to Holland. Now we are really close and support each other. 
4. WHO WOULD WIN IN A ONE-MILE AND 30-MILE RACE? 
Grace: If it was a road race Lucy would probably win both. In a timed event it could be quite close.
Lucy: I'd say the same as Grace. I have a bit more experience in the peloton at the moment but Grace is pretty quick in timed events.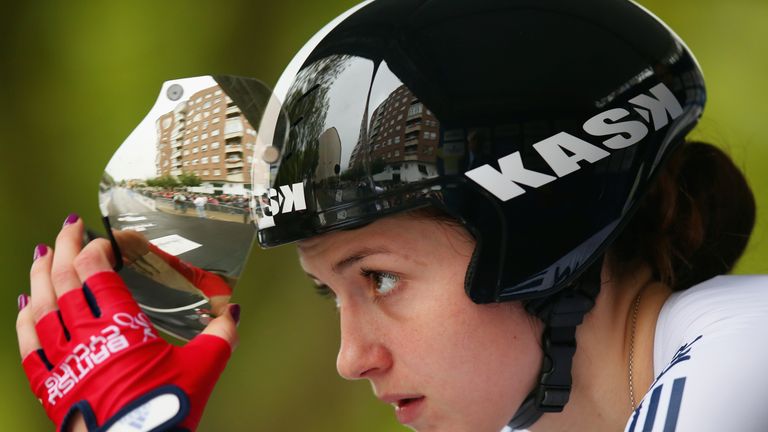 5. ARE YOU STILL FRIENDLY WITH EACH OTHER AFTER RACING?
Grace: Yes. However, I've not beaten Lucy yet so I'm not sure what will happen when I do! 
Lucy: Always. As an athlete you always have good and bad days. We both know that because we are both sprinters. Sometimes Grace will beat me and I will beat her.
6. IS CYCLING TALK BANNED WHEN THE FAMILY GET TOGETHER?! 
Grace: We try not to talk about it all the time. But it is our life so we do talk about it a lot.
Lucy: I don't really like to talk about cycling all the time so when I am, I like to know what they have been up to.
7. WHAT ARE YOUR THOUGHTS ON SHARING A PODIUM ONE DAY?
Grace: It would be a lot more special than standing on the podium alone. 
Lucy: It would be lovely and my parents would be very proud of us.
8. DESCRIBE YOURSELF IN THREE WORDS
Grace: Clumsy. Loving. Positive.
Lucy: Caring. Passionate. A bit stubborn! 
9. HOW WOULD YOUR SISTER DESCRIBE YOU IN THREE WORDS?
Grace: Lucy is trustworthy. Comedian. Caring.
Lucy: Grace is Caring. Creative. Smart.
---
WHAT'S COMING UP...
July 30: Lucy Garner, Ride London
August 6-7: Quillan Isidore, British BMX Round 10 & 11 in Telford
August 6-14: Lucy Garner, Route de France
August 5-21: Rio Olympics
September 7-18: Rio Paralympics