Sir Bradley Wiggins describes drug probe as 'a malicious witch hunt'
By Sky Sports News
Last Updated: 15/11/17 10:55pm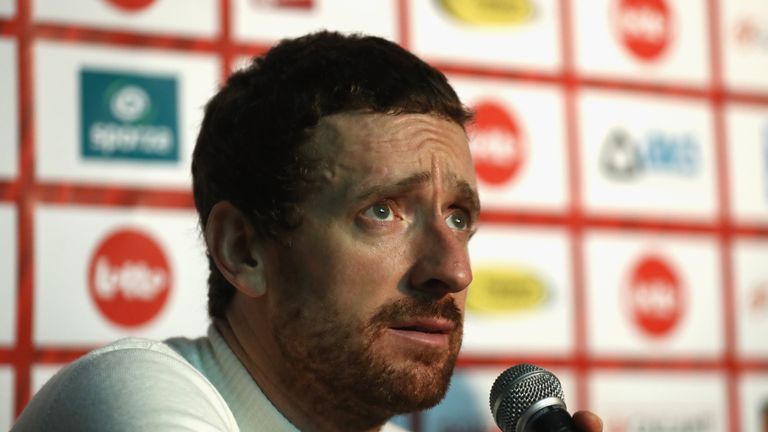 Sir Bradley Wiggins has broken his silence on UK Anti-Doping's investigation into allegations of wrongdoing in cycling, saying it has provoked a "malicious witch hunt" that has been a "living hell".
In a statement posted on his social media pages, Wiggins welcomed Wednesday's announcement by UKAD that it was closing a 14-month investigation into a package that was delivered to his team doctor at the end of the 2011 Criterium du Dauphine race in France.
As UKAD has been unable to prove what was in the package, commonly referred to as the Jiffy bag, it said no anti-doping charges would be brought.
While this has "pleased" Wiggins, the 37-year-old has criticised the governing body for not issuing an "unqualified finding of innocence" and said he will consider his legal options.
In a statement on Twitter, Wiggins said: "I welcome UKAD's confirmation that no anti-doping charges are to be brought. It has always been the case that no such charges could be brought against me as no anti-doping violations took place.
"I am pleased that this has finally been confirmed publicly but there are a large number of questions regarding the investigation which I feel remain unanswered.
"Being accused of any doping indiscretion is the worst possible thing for any professional sportsperson, especially when it is without any solid factual basis and you know the allegation will be categorically untrue."
Wiggins, the first British rider to win the Tour de France in 2012, explained he had not spoken publicly before "so as not to undermine" the probe, adding it had been difficult with the "widespread and unfounded speculation in the press".
He said he had been "hounded" on his door step and pundits and riders had "waded in without knowing all the facts".
"This period of time has been a living hell for me and my family, full of innuendo and speculation," he added. "At times it has felt nothing less than a malicious witch hunt.
"To say I am disappointed by some of the comments made by UKAD this morning is an understatement. No evidence exists to prove a case against me and in all other circumstances this would be an unqualified finding of innocence.
"The amount of time it has taken to come to today's conclusion has caused serious personal damage, especially as the investigation seems to be predicated on a news headline rather than real, solid information."
Wiggins, who retired from cycling after winning a fifth Olympic gold in Rio last summer, then posed questions he wanted to ask UKAD, including who was the source of the original allegation, why it was considered credible, how much this investigation had cost and why it had taken so long.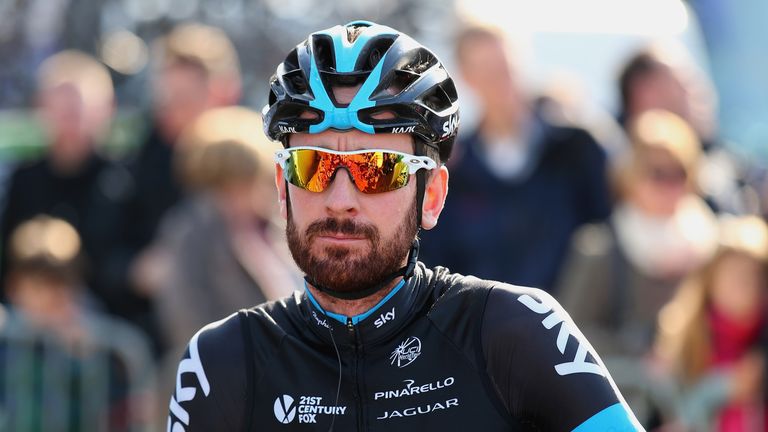 He reveals that he spoke to UKAD for more than 90 minutes last November and handed over all relevant medical records in his possession. The agency, he claims, did not ask for any subsequent information.
On the medical care he received during his career, Wiggins said he placed his trust in the professional team he had around him, in this case British Cycling and Team Sky doctor Richard Freeman.
Noting the criticism Dr Freeman has received for his poor record-keeping, Wiggins defended him, saying he considered him to be "a very good physician (who) treated me and others with great care and respect".