Marcel Kittel to take break from cycling after terminating Katusha-Alpecin contract
Last Updated: 09/05/19 11:28am
Marcel Kittel has terminated his contract with Katusha-Alpecin by mutual agreement and will take a break from professional cycling.
The 30-year-old has won 14 stages at the Tour de France but has struggled for form since joining the Swiss-based team for the 2018 season.
Kittel pulled out of the Tour de Yorkshire earlier this month due to "health issues" before he was not included in the team's line-up for the upcoming Tour of California.
"It was for me a long decision process where I raised a lot of questions about how and where I want to go as a person and athlete and what is really important to me," Kittel said in a statement.
"I love cycling and my passion for this beautiful sport is never gone but I also know what it requires from me and what I need to be successful.
"I believe that everyone has his strengths and weaknesses and that it is an ongoing process to deal with them within a team to be strong and successful.
"In the last two months I have had the feeling of being exhausted. At this moment, I am not able to train and race at the highest level.
"For this reason, I have decided to take a break and time for myself, think about my goals and make a plan for my future."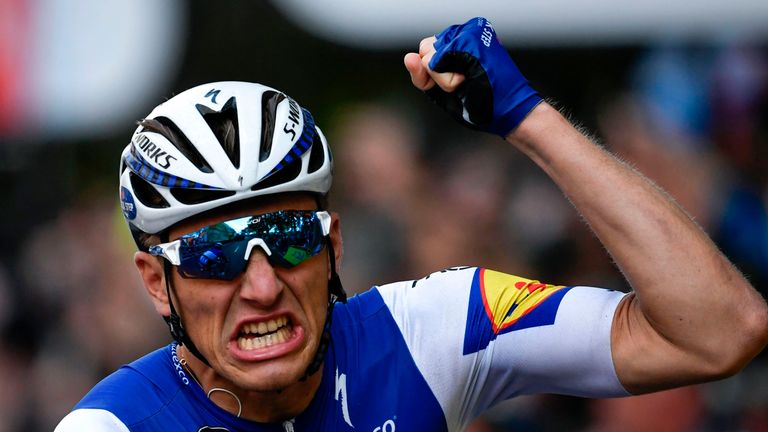 Kittel thanked his team for supporting him during his time at Katusha and said he plans to return to racing in the future.
"Despite all the insecurities I´ve got confidence that I ultimately will find new chances and challenges," he added.
"I would like to ride and race again in the future and I have to work out a plan to be able to reach this goal.
"This is the biggest challenge of my career and I´m accepting it."