Tour of Britain: Sir Bradley Wiggins just one of the lads - Owain Doull
By Matt Westby
Last Updated: 05/09/15 4:24pm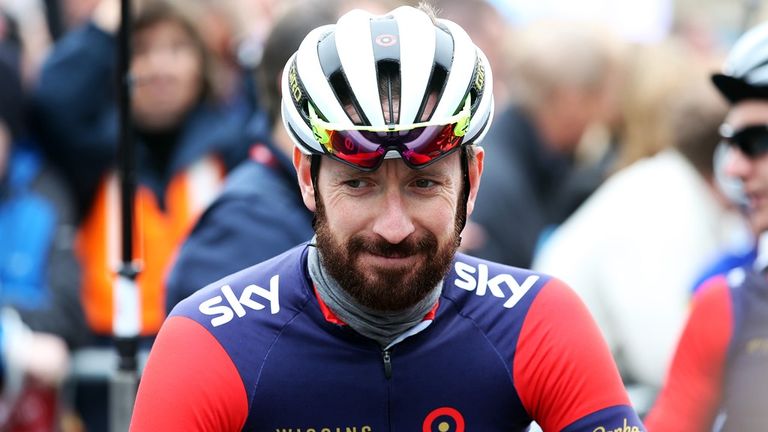 WIGGINS rider Owain Doull has revealed that team founder and star attraction Sir Bradley Wiggins is just "one of the lads" at races.
Wiggins set up the squad earlier this year in order to allow Great Britain's team pursuit track riders to race and train together on the road as they prepare for a tilt at gold at next year's Olympic Games in Rio.
The four-time Olympic champion and 2012 Tour de France winner is by far their most high-profile rider and will hog the limelight when the team make their debut at the Aviva Tour of Britain, which starts in Wales on Sunday and ends in central London on Sunday, September 13.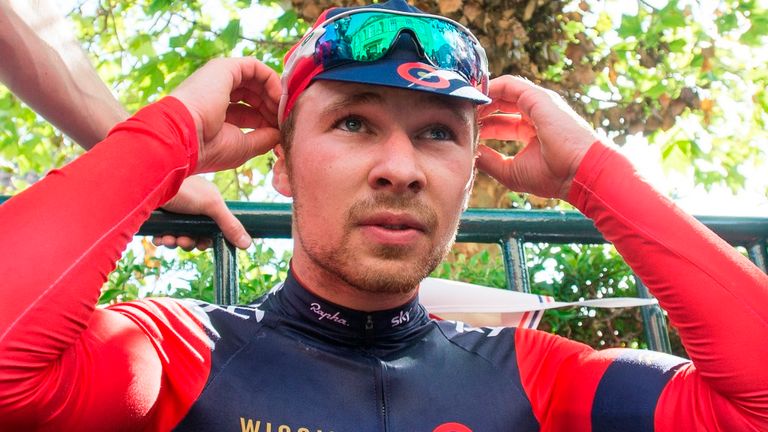 However, Doull, who is also in WIGGINS' six-man line-up for the race, said Wiggins behaves like any other rider.
He told skysports.com: "What is great about having Brad in the team, beside the fact that he is such a good rider, is that he has a uniting effect on the team and seems to absorb all the pressure himself, so it's a very stress-free environment.
"At the same time we all want to do well and we are all motivated, and I think those two factors dovetail well and work to our advantage.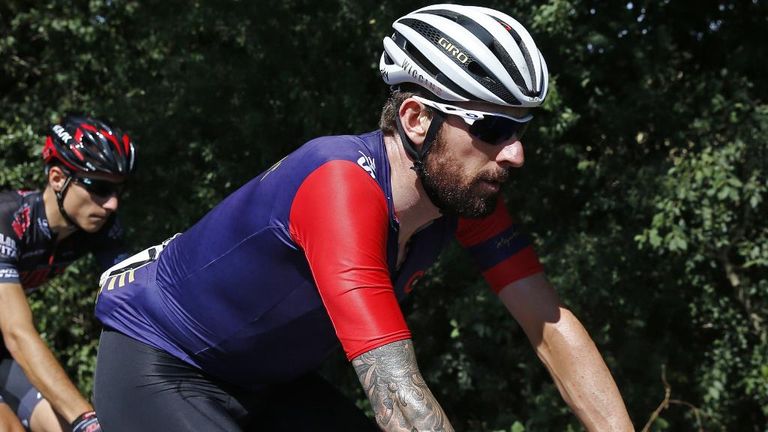 "Brad is obviously an iconic figure, but he is also one of the lads. He has a good laugh and he is not scared to dish out the banter. He has a really positive influence on the team and the atmosphere is just spot on."
WIGGINS were formed as a UCI Continental team, two tiers below the UCI WorldTour status enjoyed by nine of the squads they will come up against over the next week.
Only two stages in the 11-year history of the Tour of Britain have been won by a rider from a UCI Continental team – Sam Bennett in 2013 and Gediminas Bagdonas in 2011, both for An Post-Chain Reaction – and while Doull says a adding a third to that list is not out of the question, he accepts it will be difficult.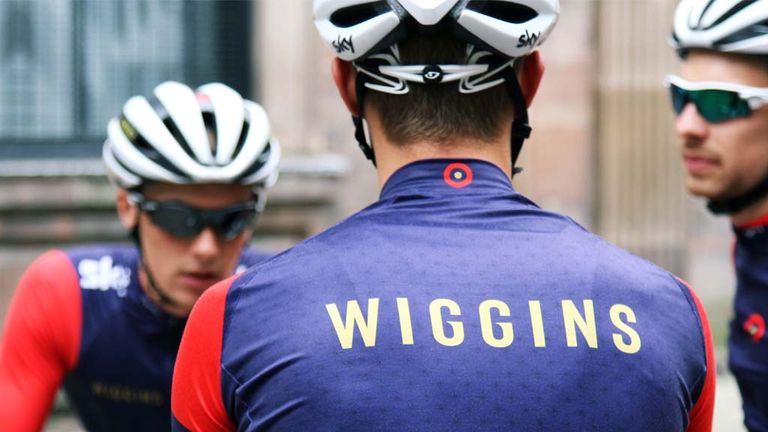 He added: "It wouldn't be impossible for us to get a stage win because anything can happen in bike racing and this is a particularly unpredictable race. You don't have to be in the biggest team to pull something off.
"We have got quite a strong squad. Obviously, we have got Brad in the team, but we've also got people like Andy Tennant and Jon Dibben who can make things happen.
"If we didn't win a stage, it wouldn't be the end of the world or a disappointment, but we're keen to make an impact if we can.
"With there being only six-man teams, it's a lot harder for the big teams to control the racing and it levels the playing field out a bit, which should help a team like ours."