Hour record: What is it and why is Sir Bradley Wiggins attempting it?
Everything you need to know about the prestigious event
By Matt Westby
Last Updated: 02/06/15 1:12pm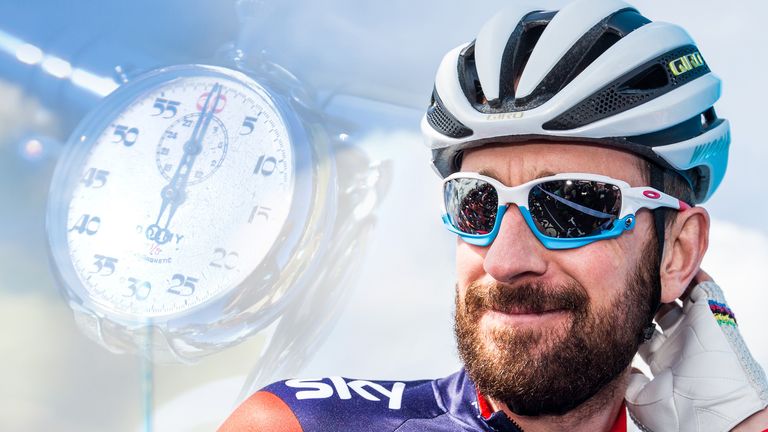 Sir Bradley Wiggins will attempt to break the UCI Hour Record at London's Lee Valley VeloPark on Sunday, June 7 - live on Sky Sports.
But what is the hour record and why is Wiggins targeting it?
Here is everything you need to know...
THE BASICS
The hour record is the distance a rider can travel in 60 minutes. The current record is 52.937km, set by Britain's Alex Dowsett in May. There is also a women's record, which was set at 46.065km by the Netherlands' Leontien van Moorsel in 2003.
It is one of the most prestigious yet feared events in cycling and has been held by some of the sport's all-time greats, including Fausto Coppi, Jacques Anquetil, Eddy Merckx and Miguel Indurain. Attempts are usually made by time-trial experts and always take place in velodromes because the flat and smooth surface of the track and lack of wind make for longer distances than the road.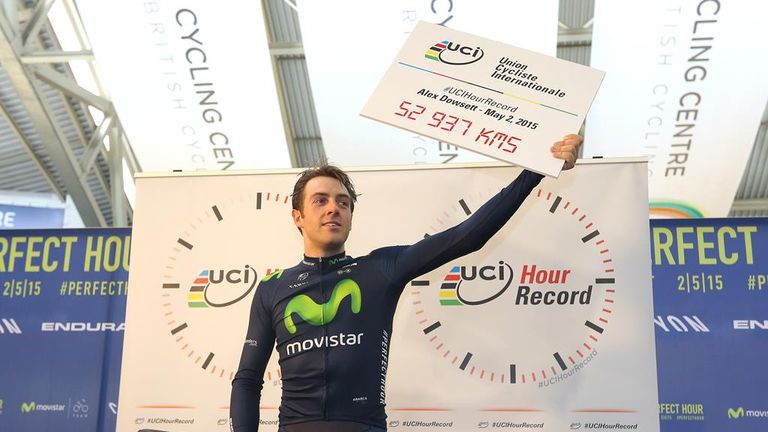 WHAT IS SPECIAL AND DIFFICULT ABOUT IT?
At face value, the hour record is little more than a cyclist riding round a track over and over again, but there is so much more to it than that. Successful attempts have to be intricately planned and expertly executed. Start too fast and you will pay the price later on; start too slow and you may end up finishing the hour with energy left in the tank. The key is to exhaust yourself without fading at the end, so riders these days tend to calculate what distance they are capable of and then work out lap times that they must hit throughout the hour.
Invariably, record attempts are incredibly painful experiences. Merckx said that his 1972 attempt was the hardest ride of his life, while Wiggins expects the last 15 minutes of his upcoming attempt to take him to "the edge of death".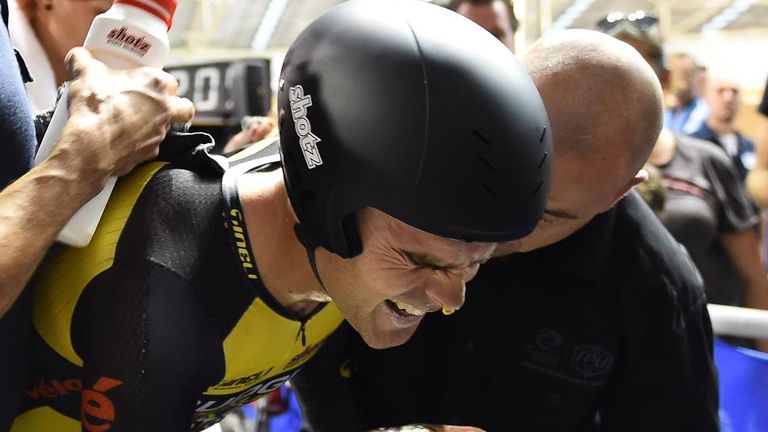 THE HISTORY
The concept of cycling as far as possible in one hour was conceived in the 1870s, when a handful of initial attempts on primitive bicycles took place. However, it wasn't until after the International Cycling Association was created in 1893 that attempts were formally recognised, and Frenchman Henri Desgrange (who would later found the Tour de France) became the first official hour record-holder on May 11 that year with a distance of 35.325km.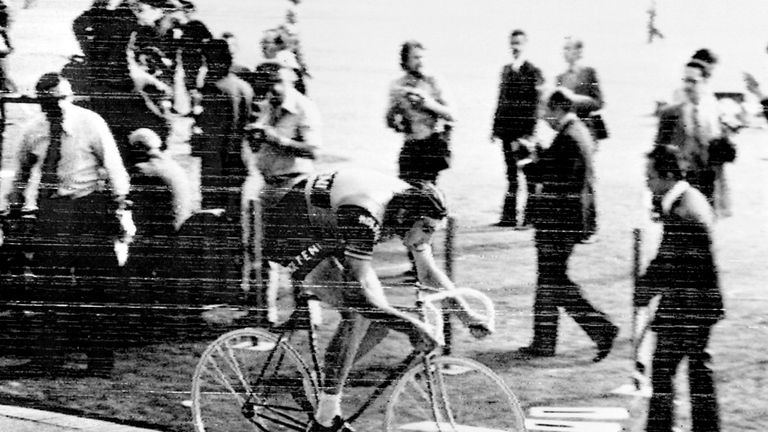 THE AERO REVOLUTION
The record was increased kilometre by kilometre from Desgrange's effort all the way to Merckx's 1972 distance of 49.431km, but then a new high-tech era of the hour record began. After it had laid dormant for 12 years, Moser made two attempts in five days in Mexico City in January 1984 on an aerodynamically enhanced bike featuring disc wheels and duly took the record past 50km for the first time, to 51.151km.
Scotland's Graeme Obree continued the technological revolution by breaking the record in Norway in 1993 on a lightweight home-made bike on which his hands were tucked under his chest to minimise air resistance. By 1996, fellow Briton Chris Boardman was breaking it on a bike on which his arms were outstretched in front of him in a so-called "Superman" position.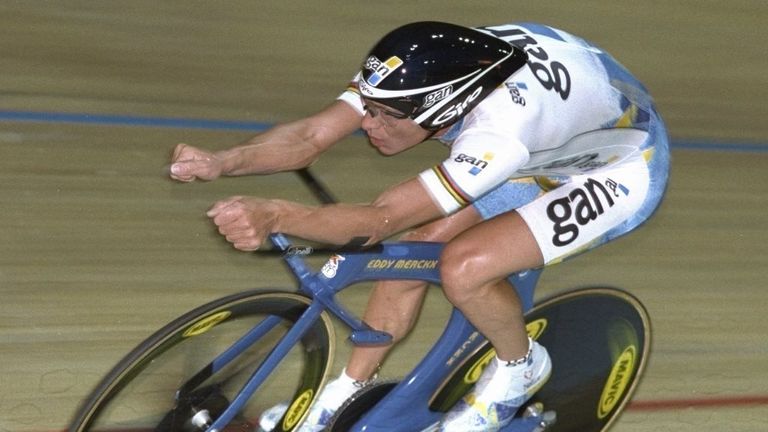 THE 2000 RULE CHANGE
By 2000, the International Cycling Union (UCI) determined that there was no longer parity between modern, aerodynamic bikes and those used up to 1972, which featured drop handlebars and spoked wheels, so it drew a line in the sand. The official UCI hour record was reset to Merckx's 1972 mark and disc wheels, aerodynamic handlebars and time-trial helmets were all banned from future attempts, which must be made on bikes similiar to Merckx's machine. The record would be known as the "Athlete's Hour", while Boardman's previous 1996 record of 56.375km was effectively scrapped and would instead be referred to as the "Best Hour Performance".
However, although Boardman in 2000 and Ondrej Sosenka in 2005 set new Athlete's Hour records, the rule change all but decimated interest in the challenge and it looked to have been resigned to cycling's history books.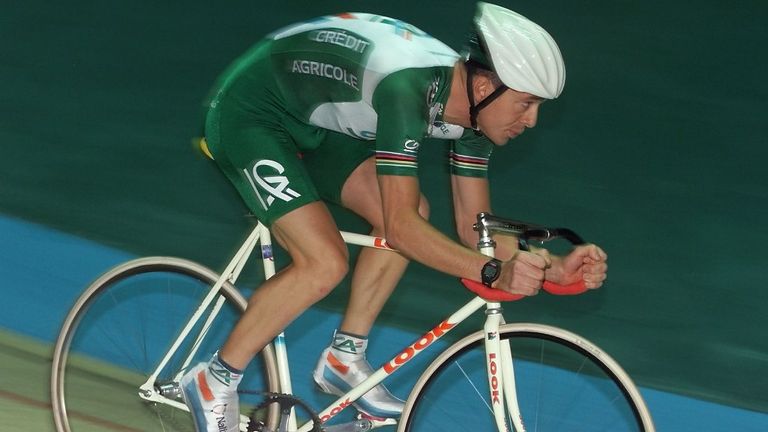 THE 2014 RULE CHANGE
After being elected UCI president in 2013, Englishman Brian Cookson changed the rules of the hour record in May 2014 to once again allow the use of time-trial bikes, aerodynamic handlebars and time-trial helmets - and the record was duly brought back to life.
Jens Voigt became the first man to break it in the new era with a distance of 51.110km in September 2014, and that mark has since been beaten by Matthias Brandle, Rohan Dennis and Dowsett, the current holder.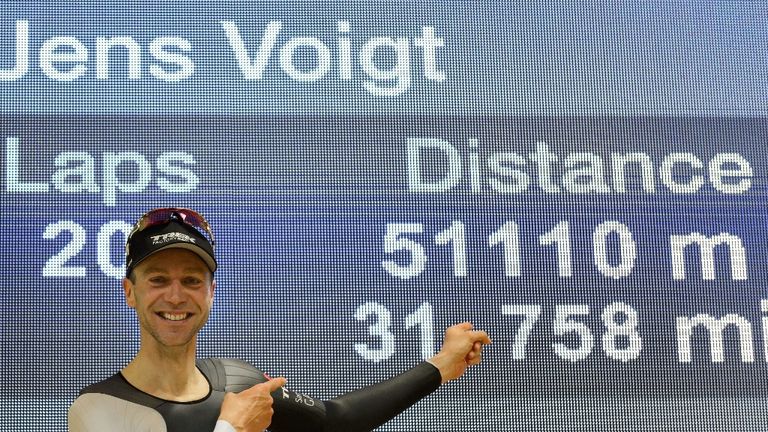 WHY DOES WIGGINS WANT THE RECORD?
Wiggins loves cycling history and holds the hour record in high esteem. He regales stories of watching Tony Rominger's attempts in the 1990s and, having already won four Olympic gold medals, the Tour de France and the world time-trial title, he is keen to add his name to the list of hour record-holders and claim another piece of cycling history.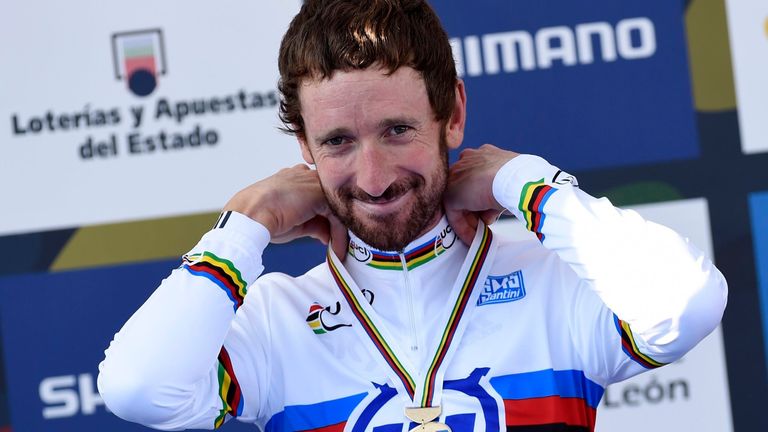 THE HOLDERS
Henri Desgrange (May 11, 1893): 35.325km
Jules Dubois (October 31, 1894): 38.220km
Oscar van den Eynde (July 30, 1897): 39.240km
William Hamilton (July 3, 1898): 40.781km
Lucien Petit-Breton (August 24, 1905): 41.110km
Marcel Berthet (June 20, 1907): 41.520km
Oscar Egg (Ausgust 22, 1912): 42.360km
Marcel Berthet (August 7, 1913): 42.741km
Oscar Egg (August 21, 1913): 43.525km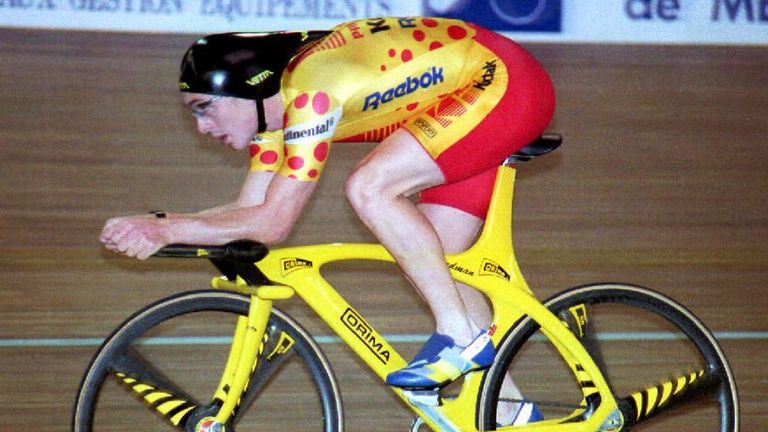 Marcel Berthet (September 20, 1913): 43.775km
Oscar Egg (June 18, 1914): 44.247km
Jan van Hout (August 25, 1933): 44.588km
Maurice Richard (August 29, 1933): 44.77km
Guiseppe Olmo (October 31, 1935): 45.090km
Maurice Richard (October 14, 1936): 45.325km
Frans Slaats (September 29, 1937): 45.485km
Maurice Archambaud (November 3, 1937): 45.767km
Fausto Coppi (November 7, 1942): 45.848km
Jacques Anquetil (June 29, 1956): 46.159km
Ercole Baldini (September 19, 1956): 46.393km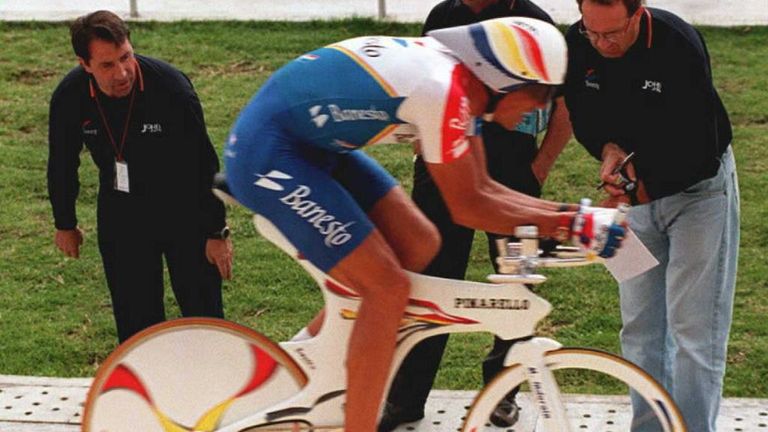 Roger Riviere (September 18, 1957): 46.923km
Roger Riviere (September 23, 1958): 47.346km
Ferdinand Bracke (October 30, 1967): 48.093km
Ole Ritter (October 10, 1968): 48.653km
Eddy Merckx (October 25, 1972): 49.431km
Francesco Moser (January 19, 1984): 50.808km
Francesco Moser (January 23, 1984): 51.151km
Graeme Obree (July 17, 1993): 51.596km
Chris Boardman (July 23, 1993): 52.270km
Graeme Obree (April 27, 1994): 52.713km
Miguel Indurain (September 2, 1994): 53.040km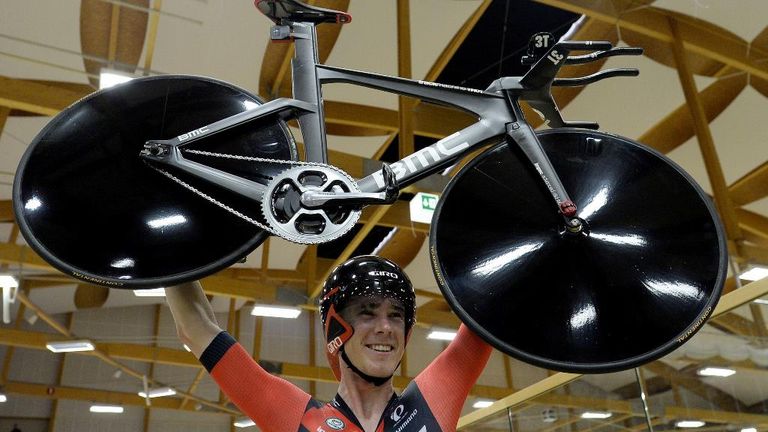 Tony Rominger (October 22, 1994): 53.832km
Tony Rominger (November 11, 1994): 55.291km
Chris Boardman (September 6, 1996): 56.375km
* Record reverts to Eddy Merckx's 1972 effort of 49.431km
Chris Boardman (October 27, 2000): 49.441km
Ondrej Sosenka (July 19, 2005): 49.700km
Jens Voigt (September 18, 2014): 51.110km
Matthias Brandle (October 30, 2014): 51.852km
Rohan Dennis (February 8, 2015): 52.491km
Alex Dowsett (May 2, 2015): 52.937km
Sir Bradley Wiggins' attempt at the hour record will be shown exclusively live in the UK on Sky Sports 2HD and via live streams on www.skysports.com, Sky Sports' apps and Sky Sports' YouTube channel on Sunday, June 7, from 6pm-8pm. The record attempt itself will take place from 6.30pm-7.30pm.