The World Cup of Darts is back so we ask our panel some vital questions
By Josh Gorton
Last Updated: 31/05/18 5:42pm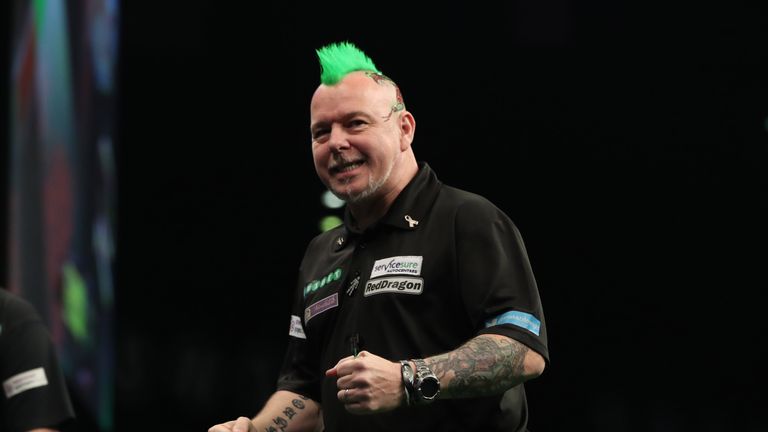 Rod Studd, Wayne Mardle and Rod Harrington answer our questions ahead of this week's World Cup of Darts, which kicks off in Frankfurt on Thursday night
The new-look England team of Rob Cross and Dave Chisnall will be among 32 nations competing in this year's World Cup of Darts, which is held from May 31-June 3, live on Sky Sports.
Defending champions Netherlands, represented by Michael van Gerwen and Raymond van Barneveld, will be bidding to equal England's tally of four titles, but top seeds Scotland are also vying for their maiden World Cup success.
The tournament gets underway on Thursday night at the Eissporthalle, and we've asked our panel questions which have been on all of our minds ahead of the event.
Will the English and Dutch dominance continue?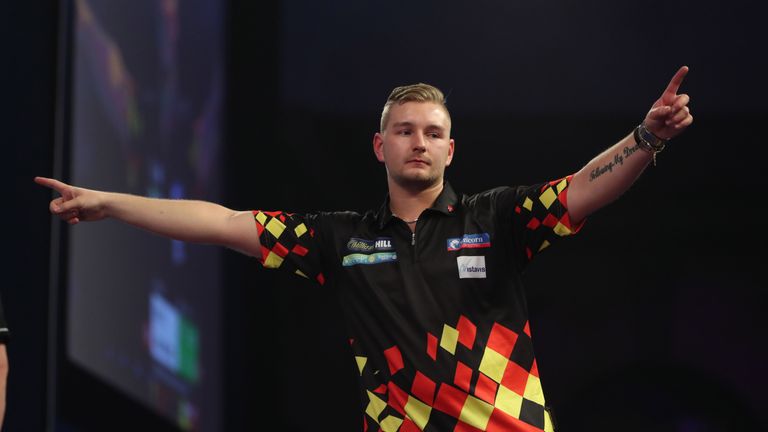 Rod Studd: The jury is out on England a little bit. Rob has been in and out this year. He's played some brilliant stuff and some ordinary stuff which is perhaps understandable coming off the World Championship win and Chizzy's been a bit inconsistent as well and was very close to losing his spot in the team to Michael Smith.
The Netherlands - they're the favourites for sure, but Michael van Gerwen played poorly last week at the German Masters. That's not to say he will play poorly again, we know what Michael can do and we saw it in the Premier League Final when he was out of this world. Raymond's been a little bit inconsistent as well so I think this World Cup could actually be the year things change, because I don't think either of them are a certainty by any stretch of the imagination.
Wayne Mardle: I don't know what to expect from Team England. It's all change as we know with no Phil Taylor or Adrian Lewis. Chizzy has been in inconsistent form to say the least; averaging 107 one match and then 85 the next, so I'm not even sure what Chizzy is expecting from himself. Rob Cross, I'm still not sure he's 100 per cent. He keeps saying he's fine but he doesn't seem to be throwing with that same firmness. Maybe it's confidence but I don't think he's at his very very best right now.
Netherlands - you know what you're going to get. Van Gerwen is going to play absolutely brilliantly and it's what Barney does. If Barney plays decent, I think they'll win it. I think they're the rightful favourites and I do believe that they're going to match England's total of four titles at the end.
Rod Harrington: Rob Cross is the world champion so he's going to be a force to be reckoned with. He's been a little bit on and off. He's not closed out games when he should have done - especially in European tournaments and the Premier League but I think that's the pressure of all of a sudden becoming world champion out of the blue. We all know what Dave Chisnall can do, but Chisnall has been very hit and miss over the last year to 18 months. I think they have really got to play at the top of their game to win it.
I can see it continuing with Netherlands. Michael van Gerwen is the best player in the world at the moment and of course he's got Barney backing him up. Barney might not be one of the best four or five in the world at the moment, but when he is playing for his country and he's backing Michael up, then he becomes a major force.
If not them, then who?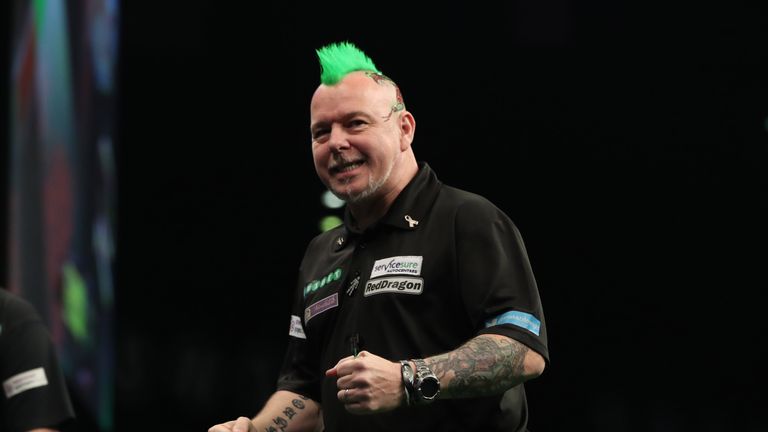 Rod Studd: Scotland are the No 1 seeds but again, you're sitting there scratching your head thinking 'what are Peter Wright and Gary Anderson going to do together?' Last year they got beaten in the first round in one of the biggest upsets we've ever seen at the World Cup when they lost to Singapore, which was just absolutely staggering. Gary and Peter have reached the final when they lost in 2015 to England and if they both play at their best, you'd probably fancy them.
Wayne Mardle: Scotland would have to be in everyone's thoughts but I tell you what, I've got a feeling for Austria you know. I think they can come through that top half. I know it's going to be tough and they've probably got Scotland in the quarter-finals, but I really do think with Mensur Suljovic and Zoran Lerchbacher - they're very very consistent. Mensur is absolutely world class; we know he can turn it on and he's fresh off his win at the World Series. Zoran has reached a Pro Tour final this year and one last year. He's making inroads as well. I think they're going to be a difficult team to beat. I'm not saying they'll go and win it, but I think they can cause a huge upset.
Rod Harrington: The only other team I can see beating Netherlands is Scotland. They don't seem to gel too well - Gary Anderson and Peter Wright. All you've got to do is do the best for yourself. It's not as if you're playing a football match where you're relying on your team-mates to pass you the ball. In a Darts match all you need to do is win your match. You can't do much other than that. I've got Netherlands winning it, but if Scotland can gel, then yes they could win it."
Potential dark horses?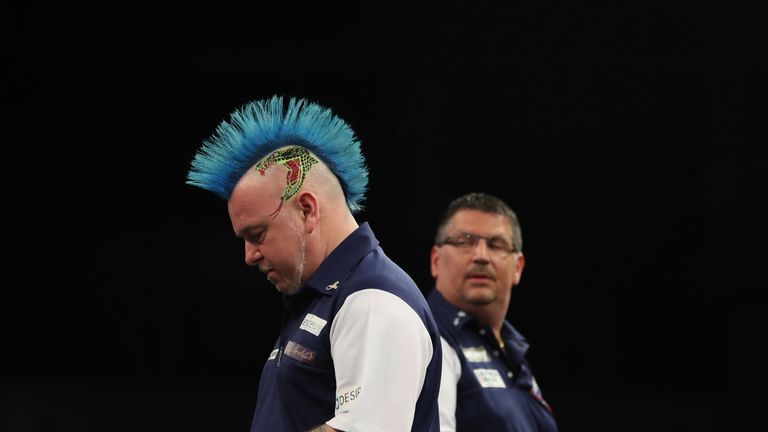 Rod Studd: I think a lot of people would pick Belgium as a live outsider. They haven't got the best of draws as they're in the same quarter as England and the same half as the Netherlands, but Dimitri Van den Bergh was fantastic last week in the German Masters and Kim Huybrechts has done really well in this competition with his brother Ronny in previous years, having reached three semi-finals and finished runners-up in 2013.
Wayne Mardle: Out of the non-seeded teams I think Germany are most likely. We know Schindler can play and Max Hopp seems to have found something in his throw and in his action that's given him a great deal of confidence. I'm glad he's now playing well because he hasn't had it all his own way. Maybe Germany can spring a minor upset by reaching say a quarter-final or semi-final, but they will probably have Northern Ireland or Netherlands in the way somewhere.
Rod Harrington: The Austrians can be very dangerous, especially now Suljovic won the World Series event last week. Lerchbacher is a good player as well. I don't think they're going to win it but they could be dangerous and hurt some people. Dimitri after last week will be on a high representing his country and although Kim Huybrechts is not at the top of his game, I think the arm round the shoulder on Dimitri could really help and I think they could be extremely dangerous the Belgians. They are my No 1 pick as outsiders.
Seeds in danger of an early exit?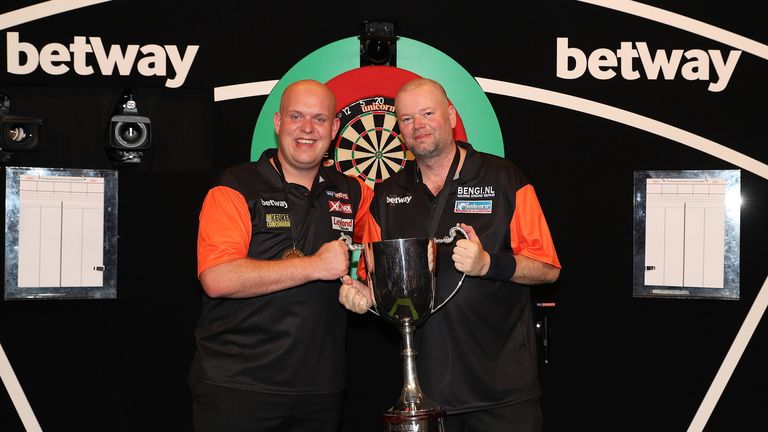 Rod Studd: Having tipped Belgium that is a potential problem for them, that first-round game, because Republic of Ireland have got a reasonable record. Steve Lennon playing with William O'Connor - there's a danger there. The Japanese would be capable of beating Austria for sure. They've got plenty of experience with Haruki Muramatsu and Seigo Asada. Muramatsu has played in every year of this event and they got to the quarter-finals once, so that's a possibility if Mensur and Zoran Lerchbacher weren't on their game, so they would be the most likely of the eight seeds to lose I'd say.
Wayne Mardle: I think Scotland again. I think they've got a hard draw you know. The United States don't seem to play that well, but you wouldn't want to back Scotland at 1/14 to beat America at 9/1, so that tells you everything about what you think can happen. I don't think they'll beat Scotland - I think Scotland will be too good, but at 9/1- I think they are huge odds.
Rod Harrington: I think most of them could be the way the game is worldwide now, the way it's growing in depth. I don't think there is any team that will just go up there and automatically think they're going to win. They've all got to be really careful because the days are gone when you just rock up and you're automatically going to win because of who you are. They're all at risk.
Darts is back on your Sky Sports screens at the end of this month with the World Cup of Darts, live from Frankfurt - four days of live coverage get underway from 6pm on Sky Sports Action on Thursday May 31
Keep up to date with the latest darts news, previews, reports, reaction and expert analysis. Get all the latest at www.skysports.com/darts and join in the conversation @SkySportsDarts- don't forget to use #LoveTheDarts